curated by Koan Jeff Baysa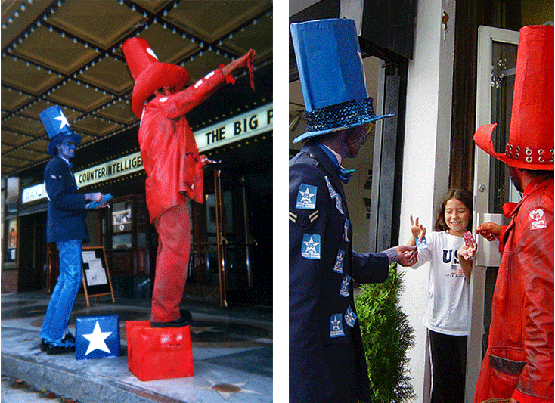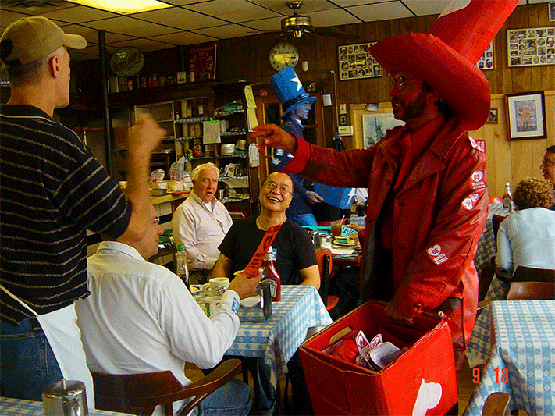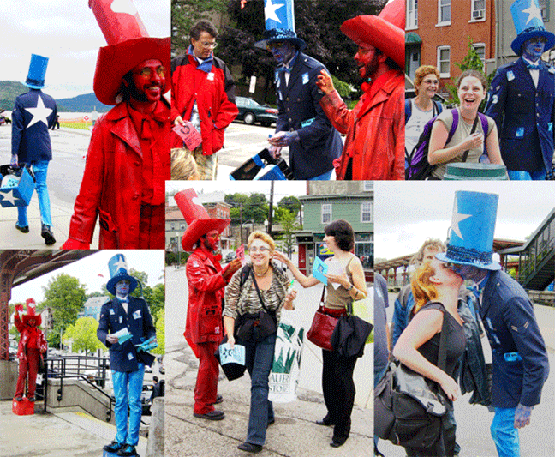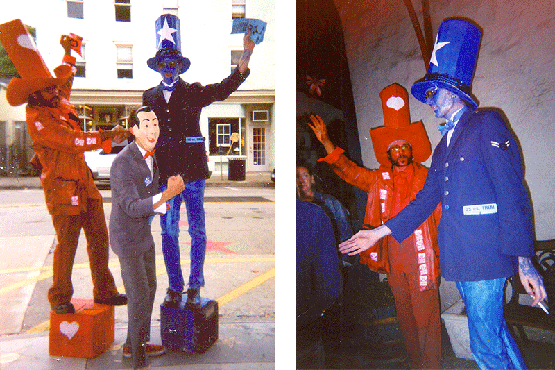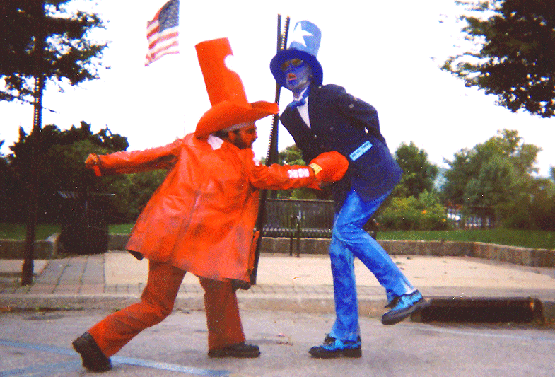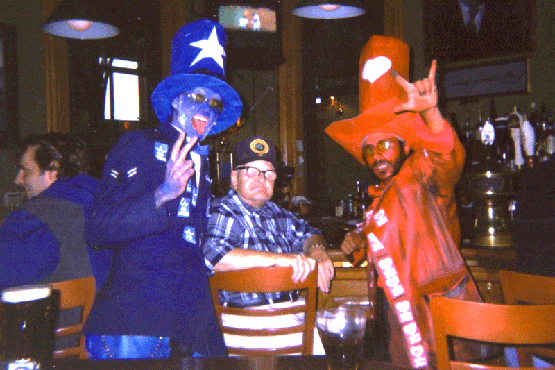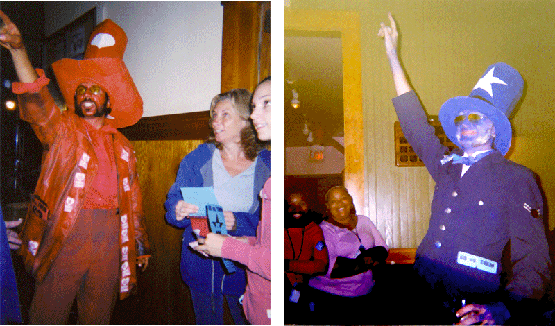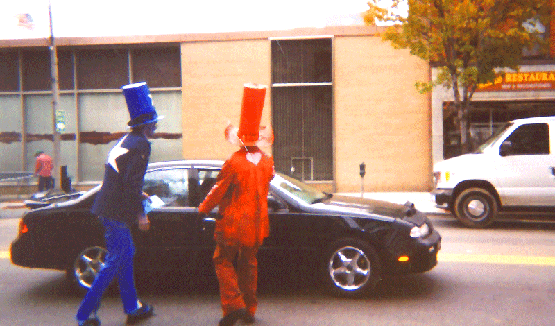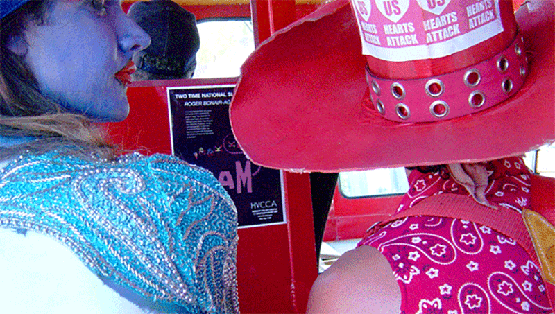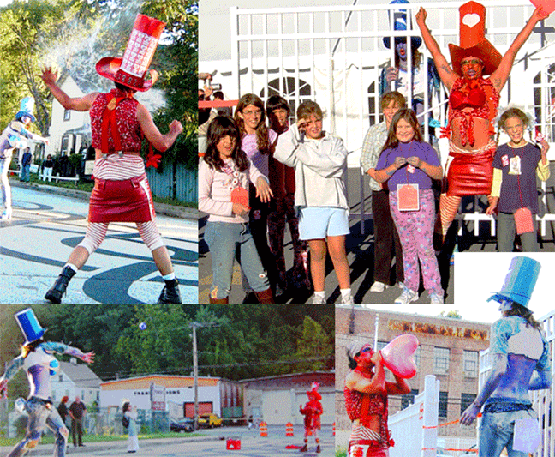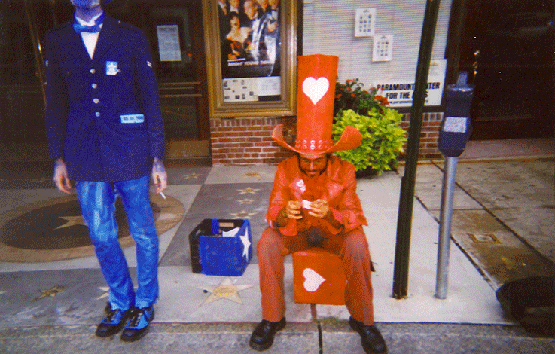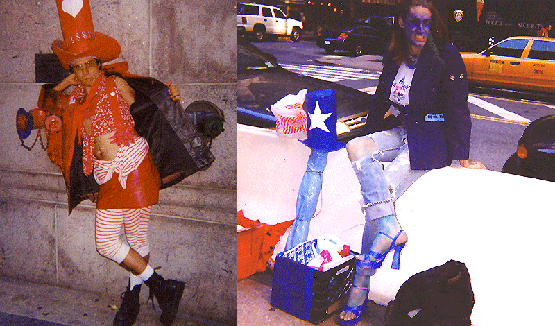 Over 100 international artists installed site-specific works throughout the town of Peekskill on September 18th and 19th, 2004.
With escalating global turmoil, the 2004 presidential election close-at-hand and political uncertainty in the eyes of an uninformed voting public, 
US vs. THEM
 was a 2-day public-space performance designed to address such American illusions and confusions; that the blue and red platforms were essentially the same. The photographer for this project (Emily Rawlings) was dressed in green to represent another sidelines party.
Day 1 - Aaron Sheppard, dressed in blue, and Tzanko Tchangov, in red, walked the streets of Peekskill, knocked on doors and entered establishments in search of voter support. Milk crates were used as portable "soap boxes". Each passed out identical propaganda on colored fliers and stickers respective of their party's color: "CHOOSE your allegiance; BELIEVE in us; FIGHT for freedom". "Vote for US, not for THEM!" was the slogan heard across this land. Fellow Americans wore stickers of their chosen party to show their support.
Day 2 - First ladies battled it out on the front lawn of the new HVCCA building during it's grand opening. At an adjacent school yard, children got involved in a blue vs. red water balloon fight. These outspoken first ladies then headed straight to the podium during the ceremony speeches to get out the word of "Vote for US, not for THEM!"
-Aaron Sheppard, Project Statement