GE-SHUKU, KANAZAWA, JAPAN, 2018
PALOS VERDES ART CENTER, CA 2018
installation, performance, collage, sound
DAY 3 perf with M-Shukai and N&N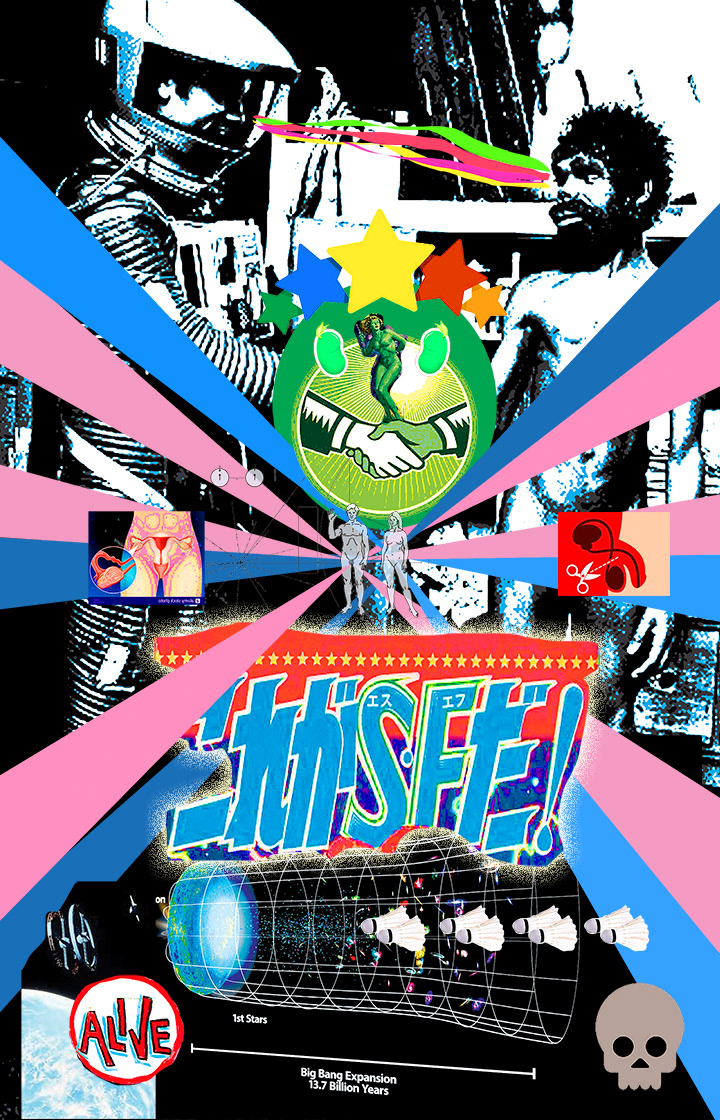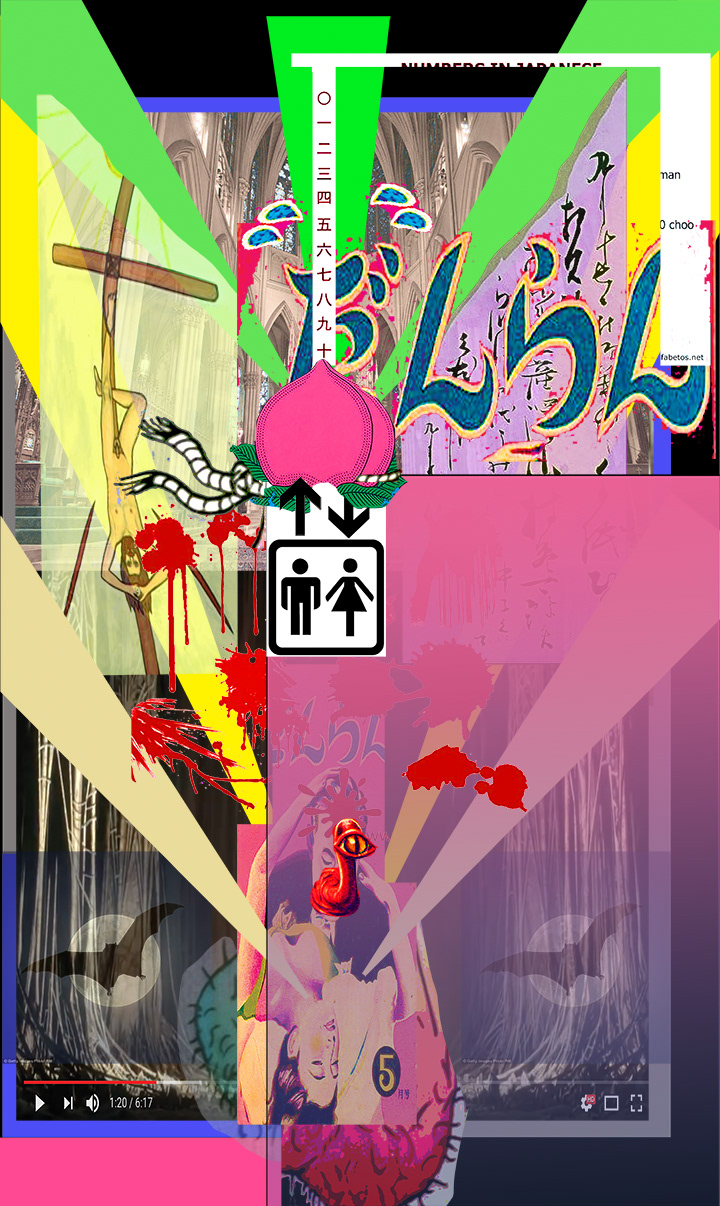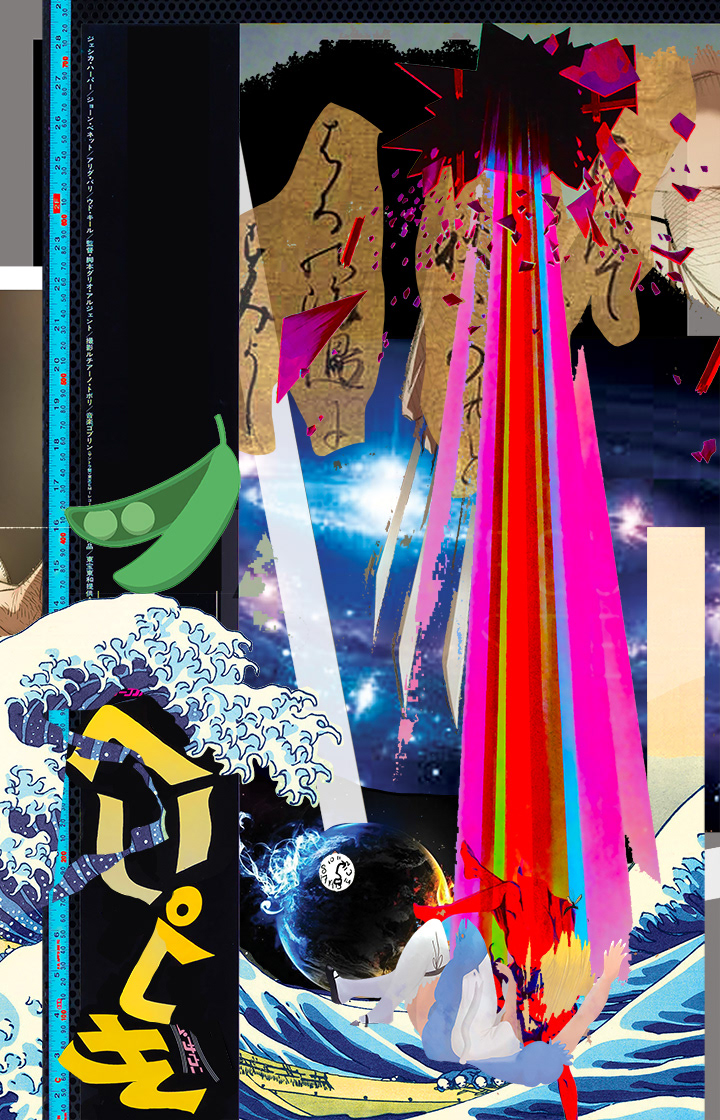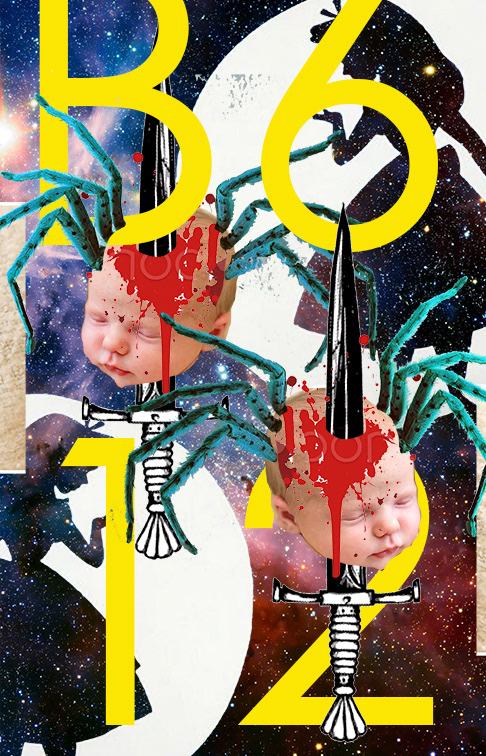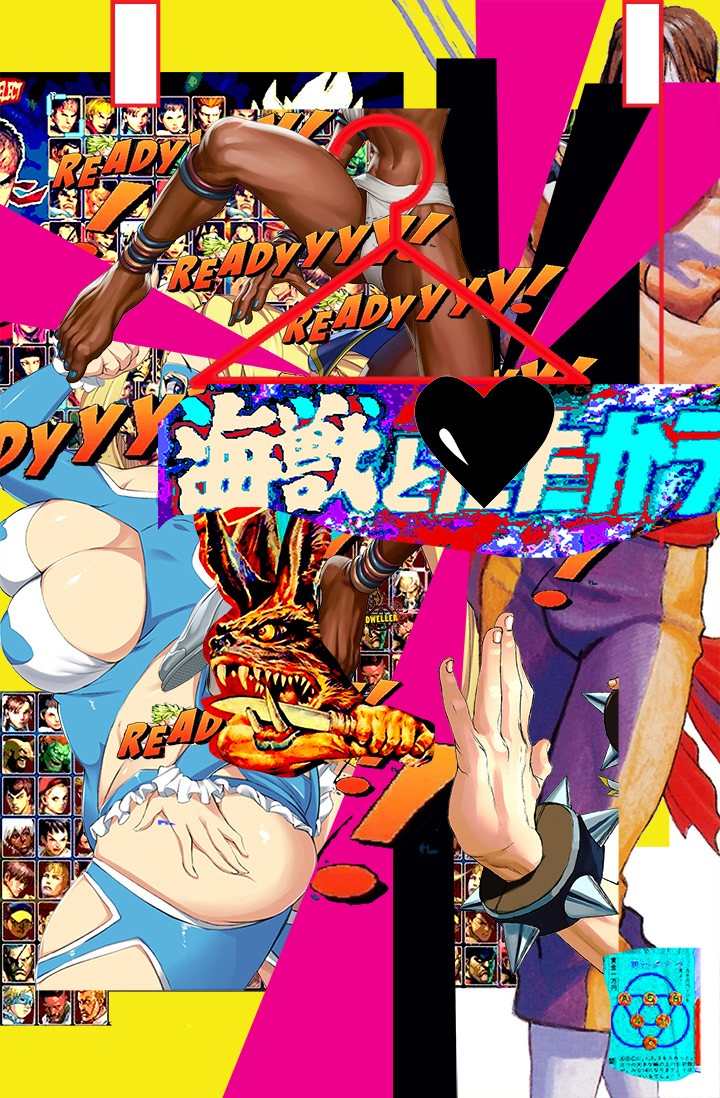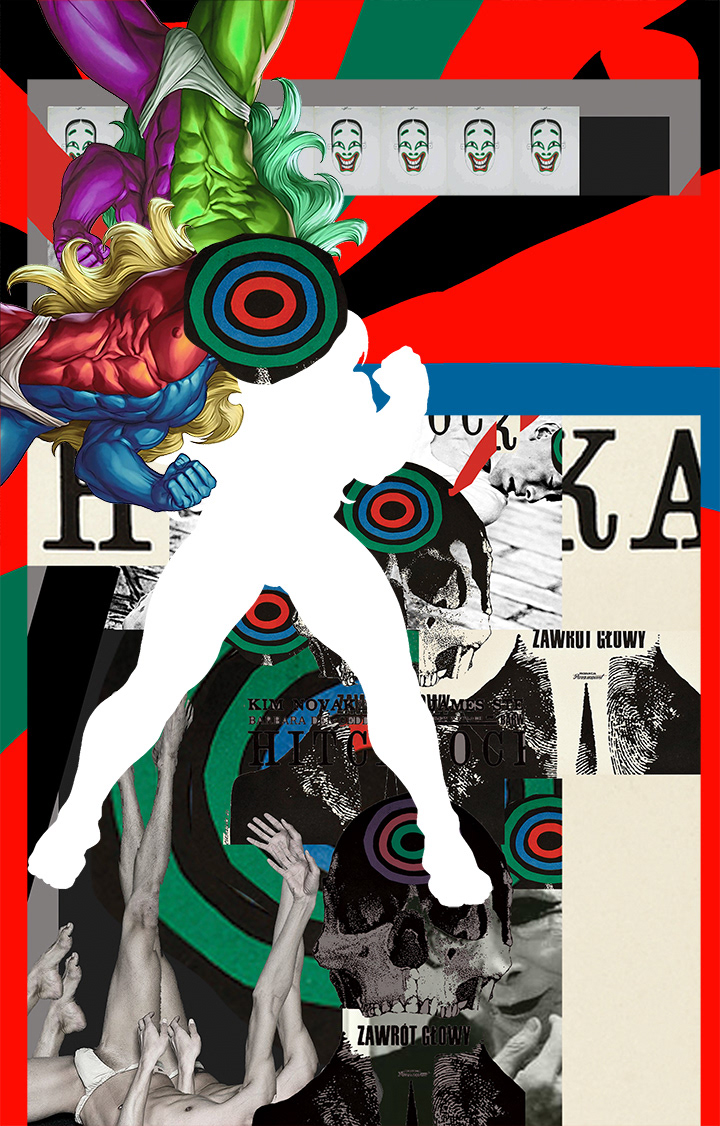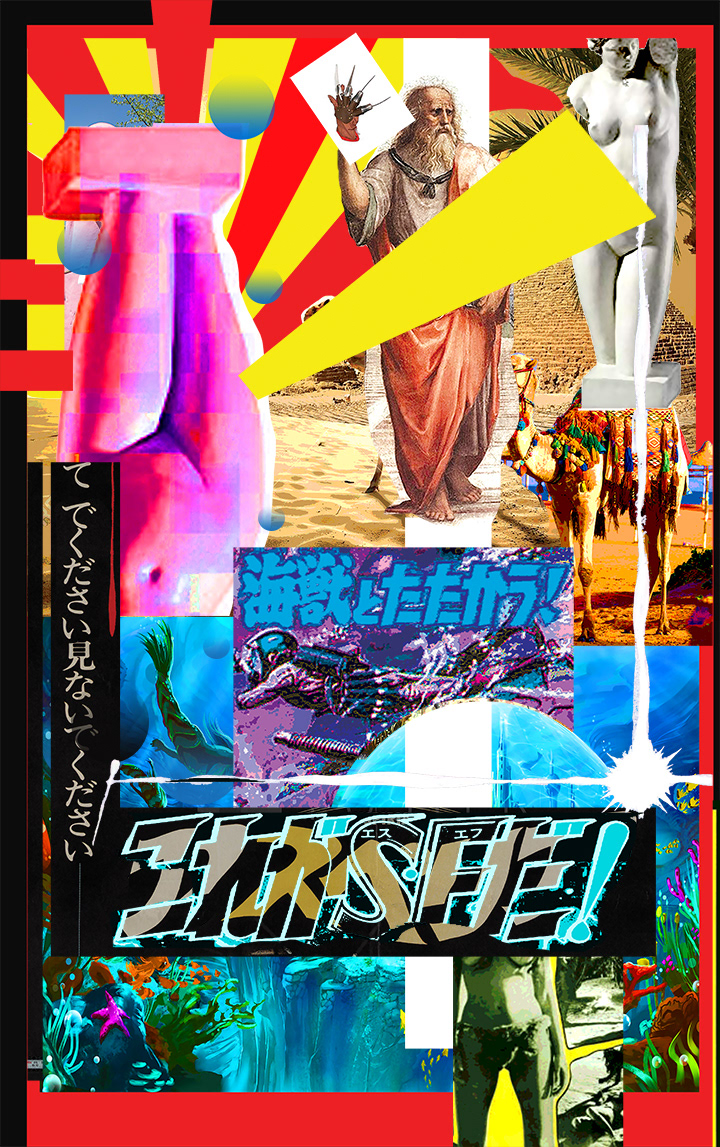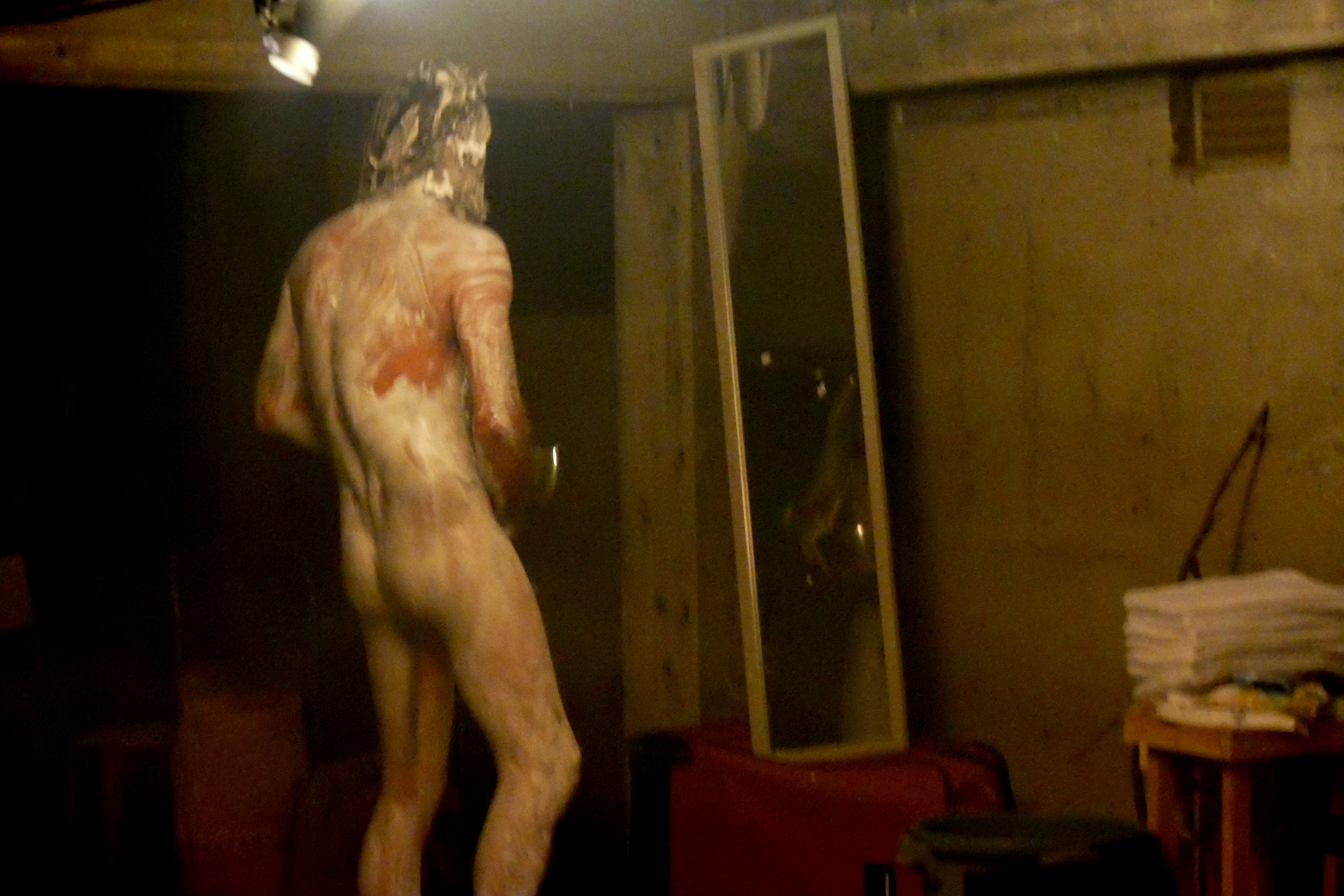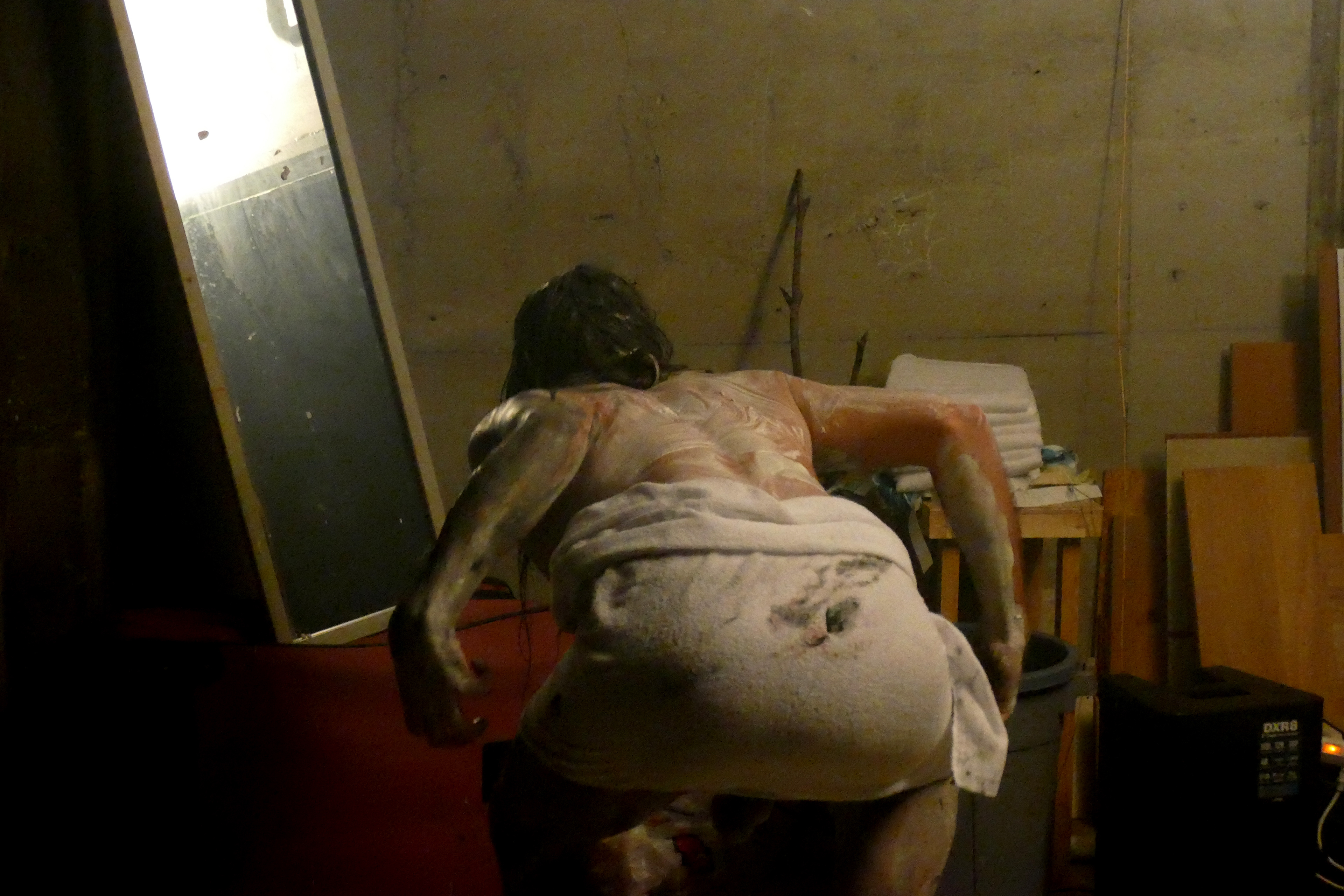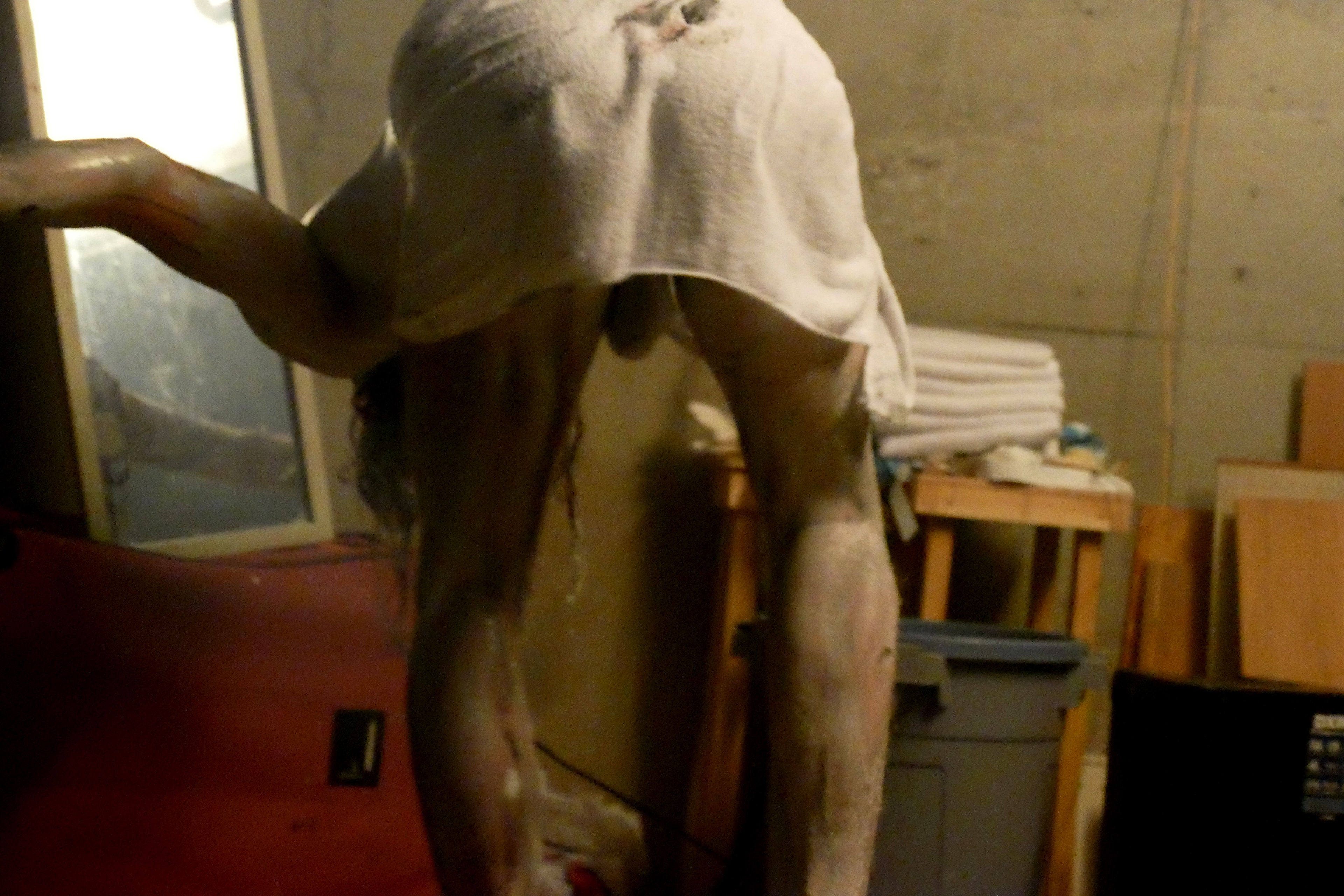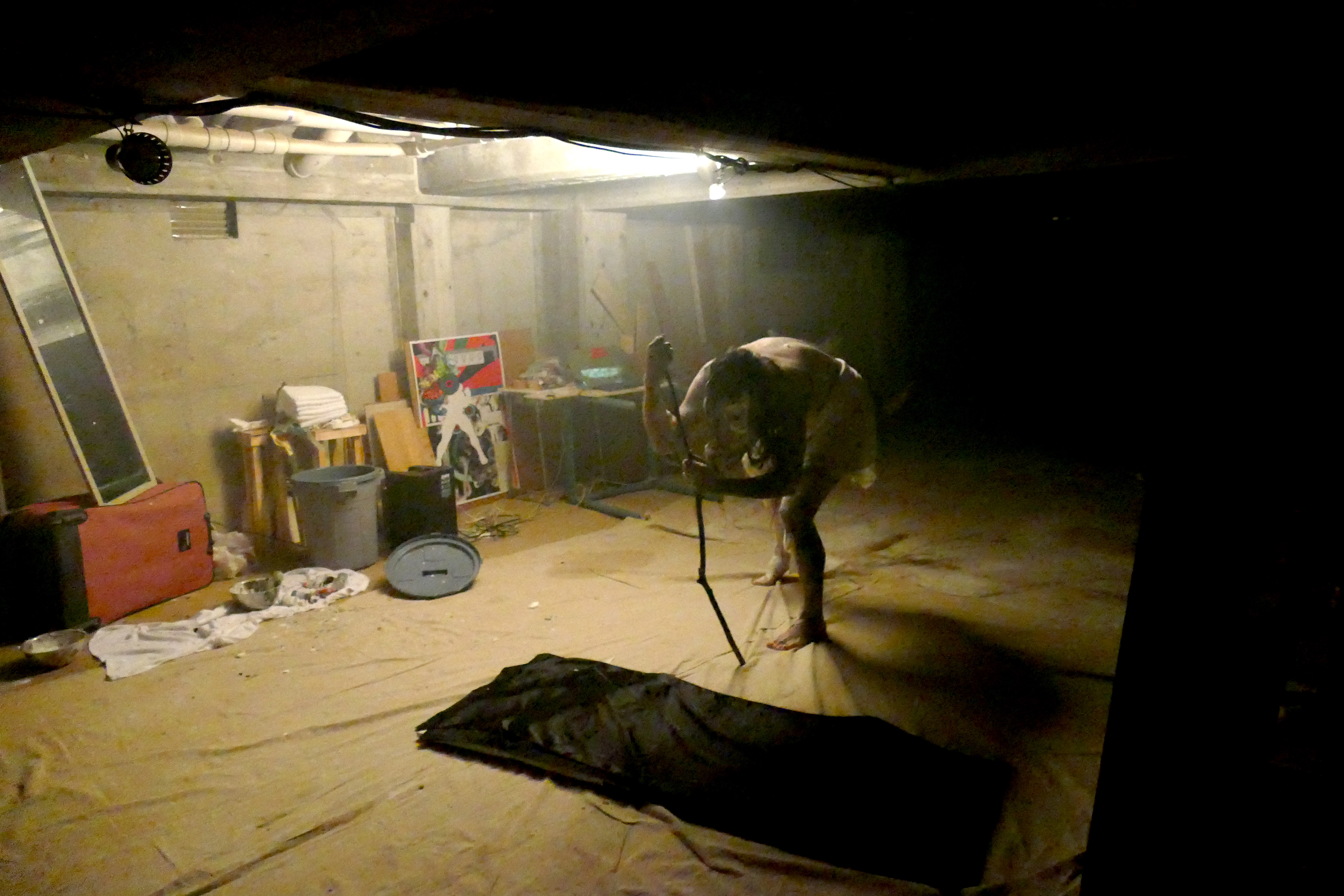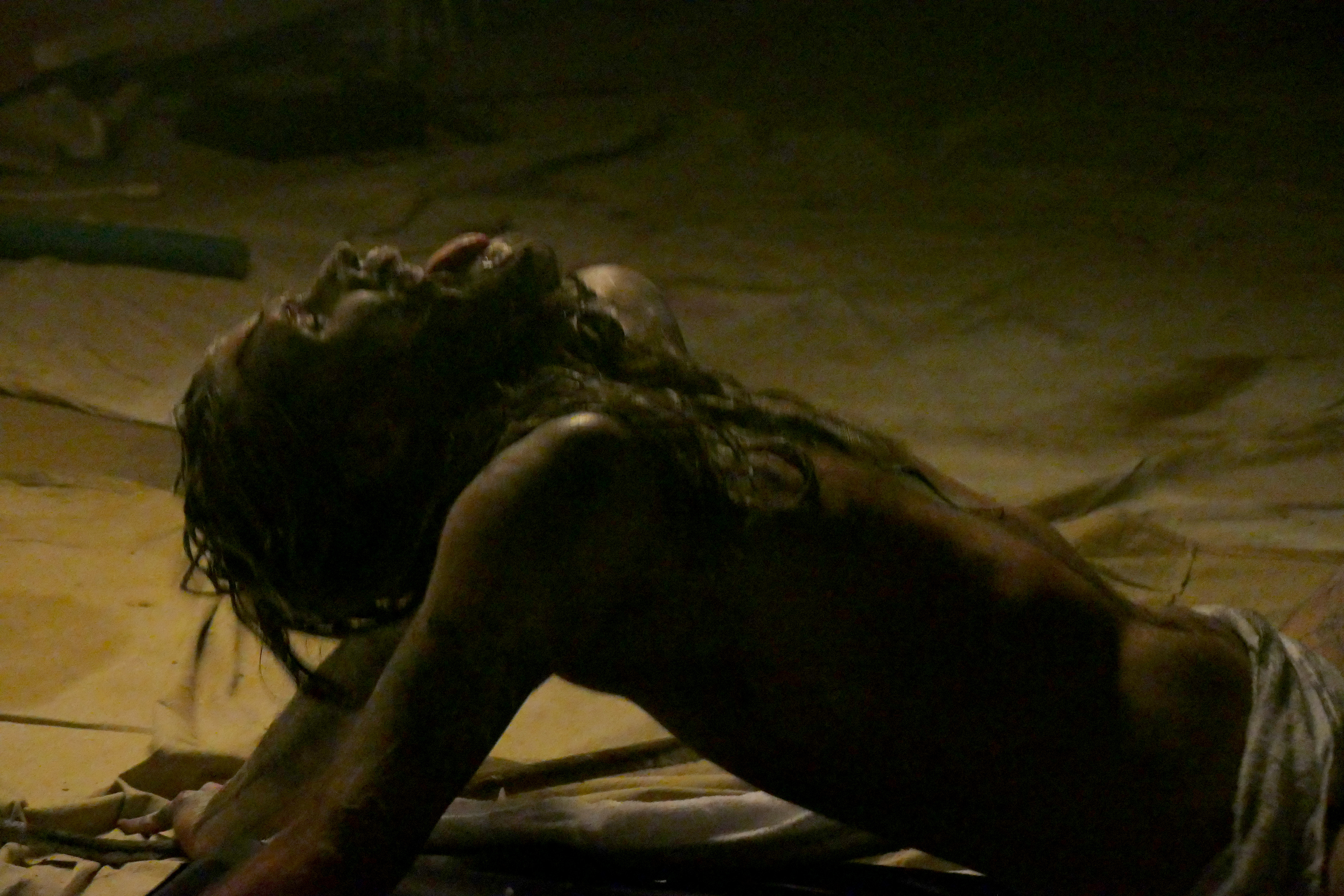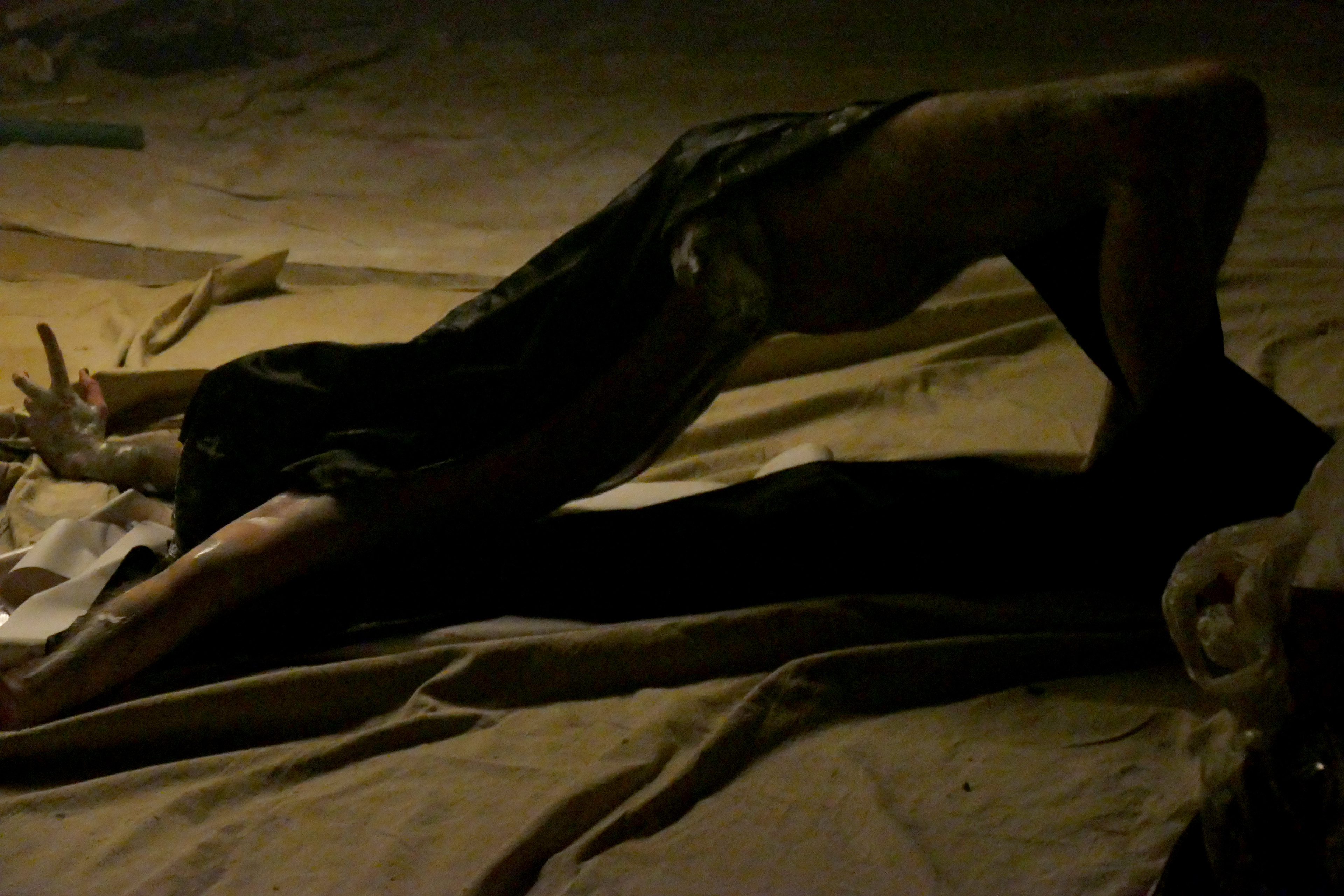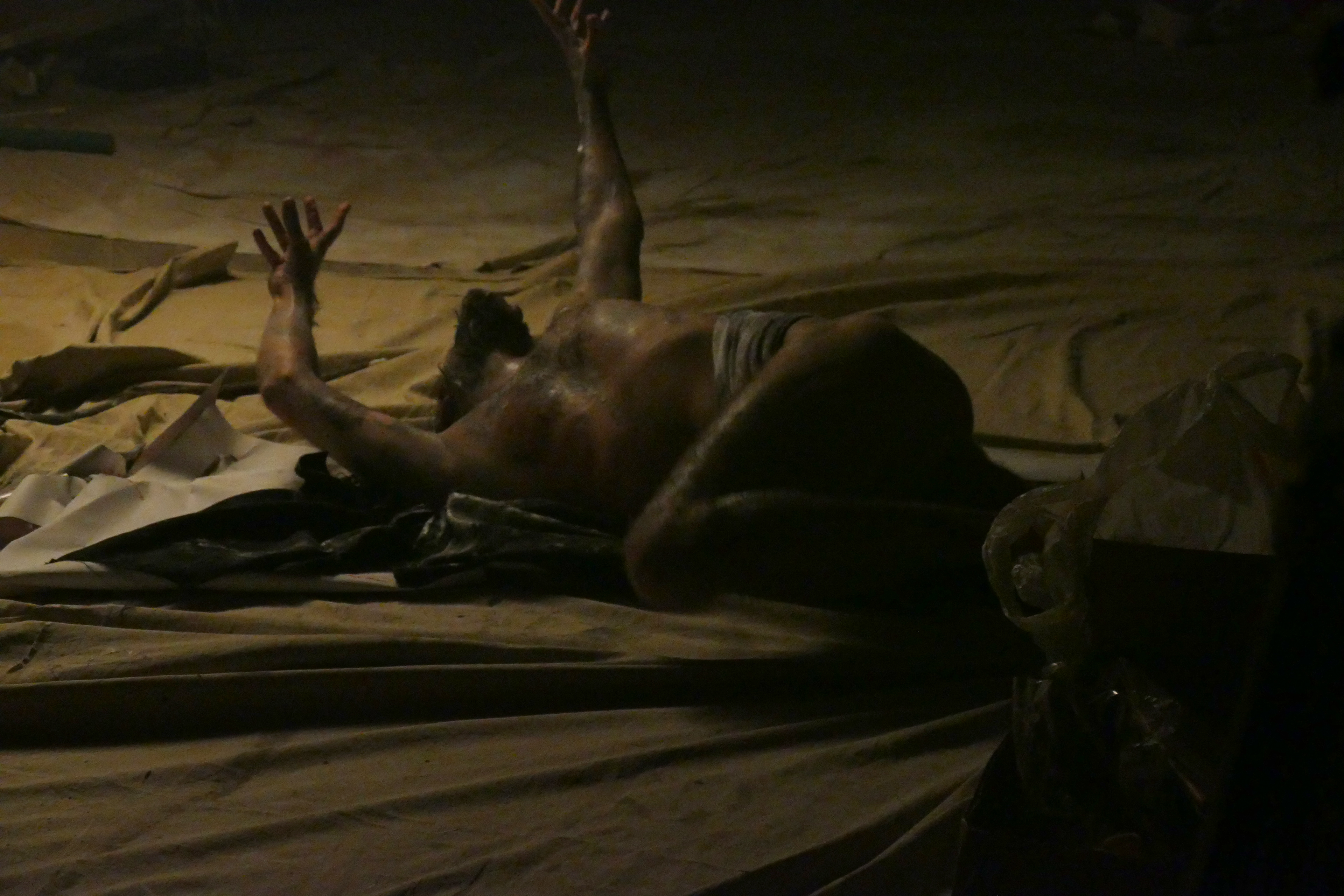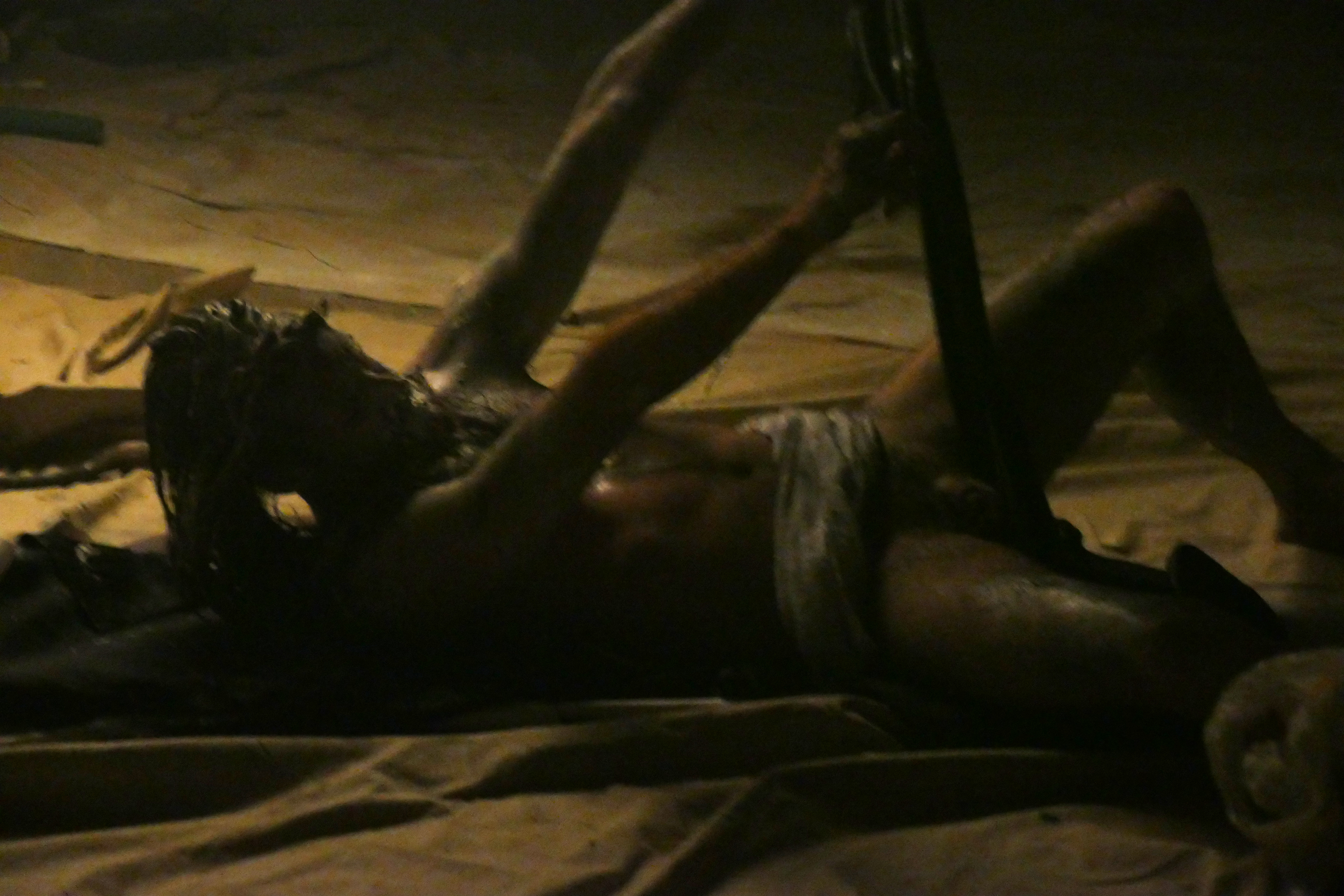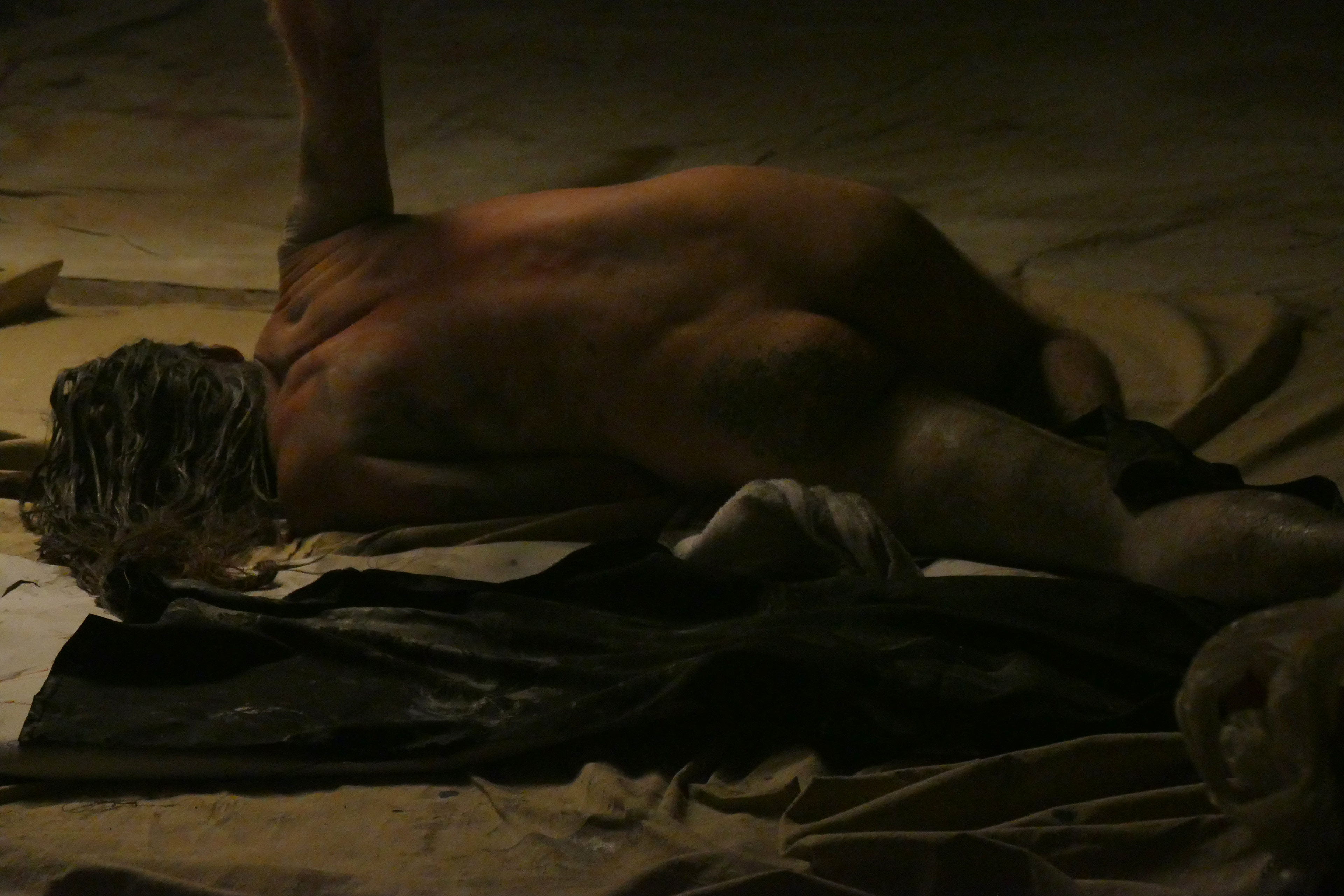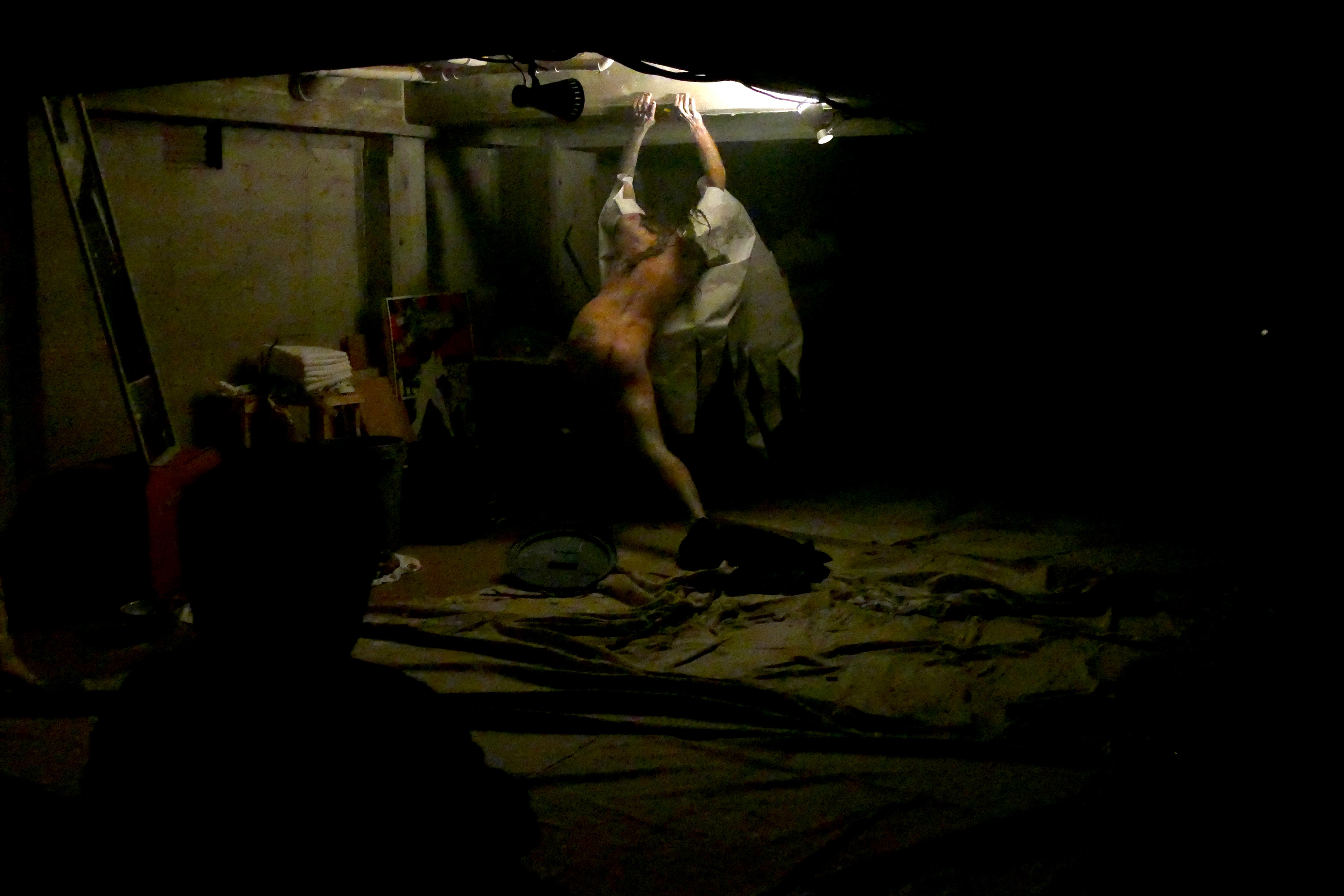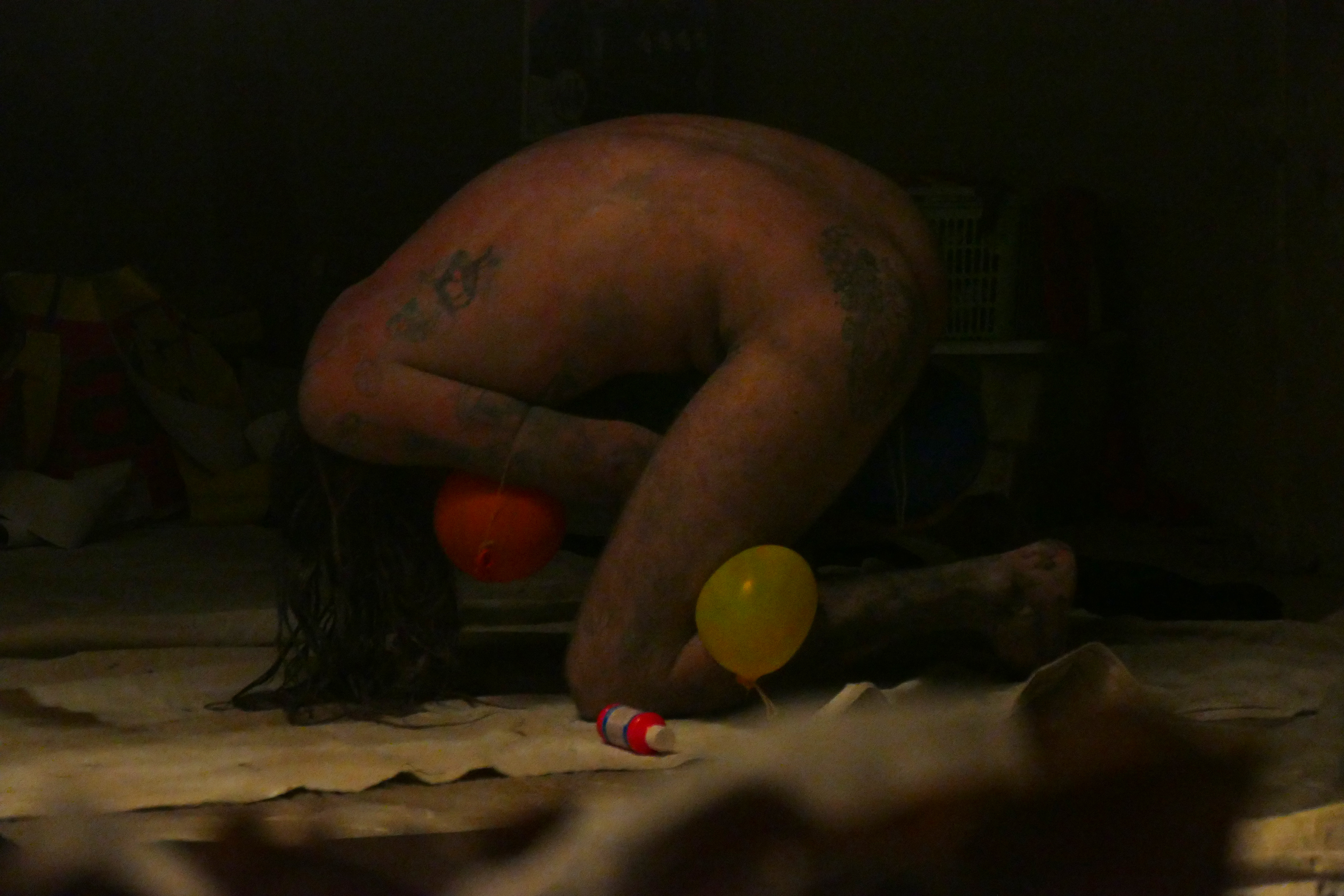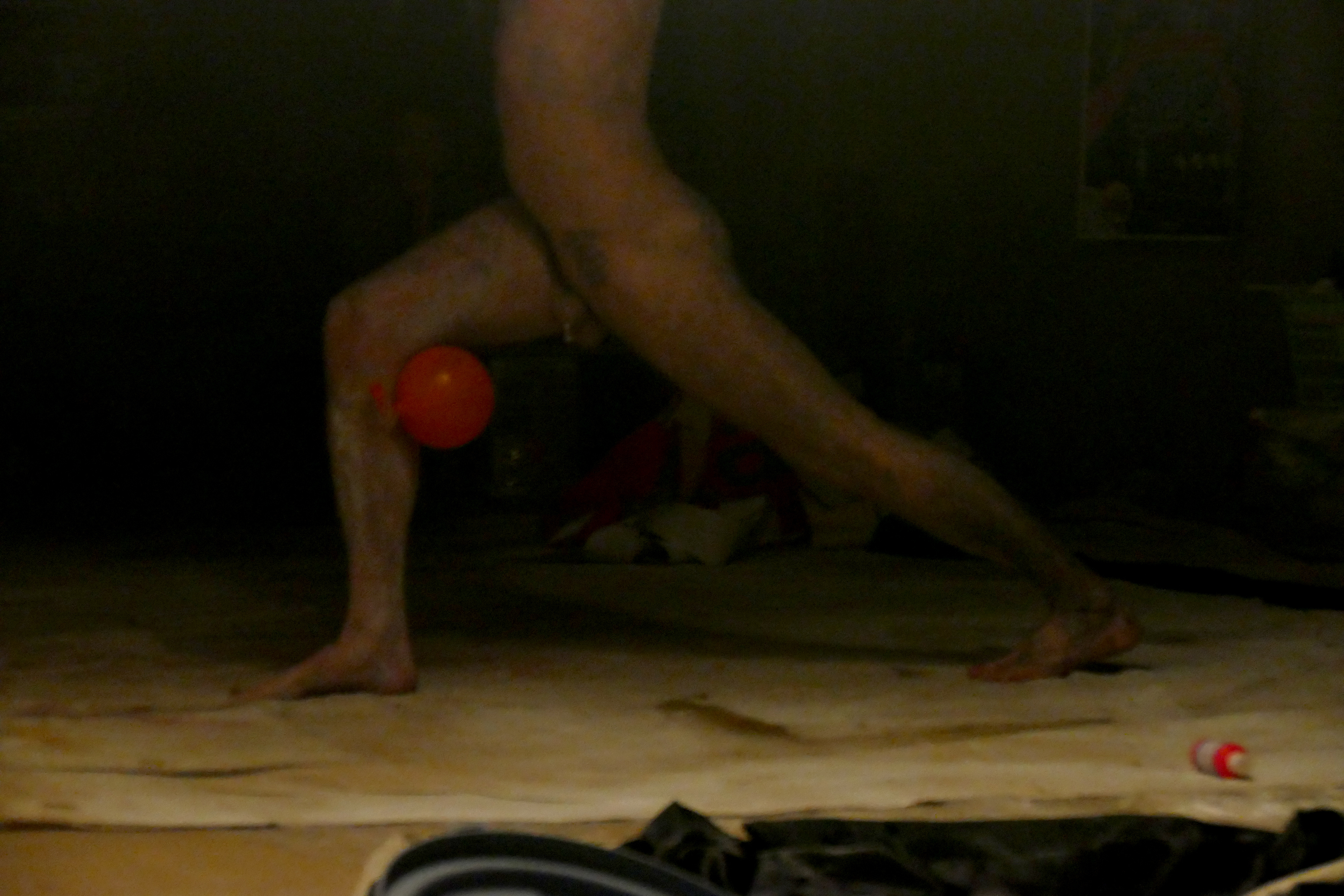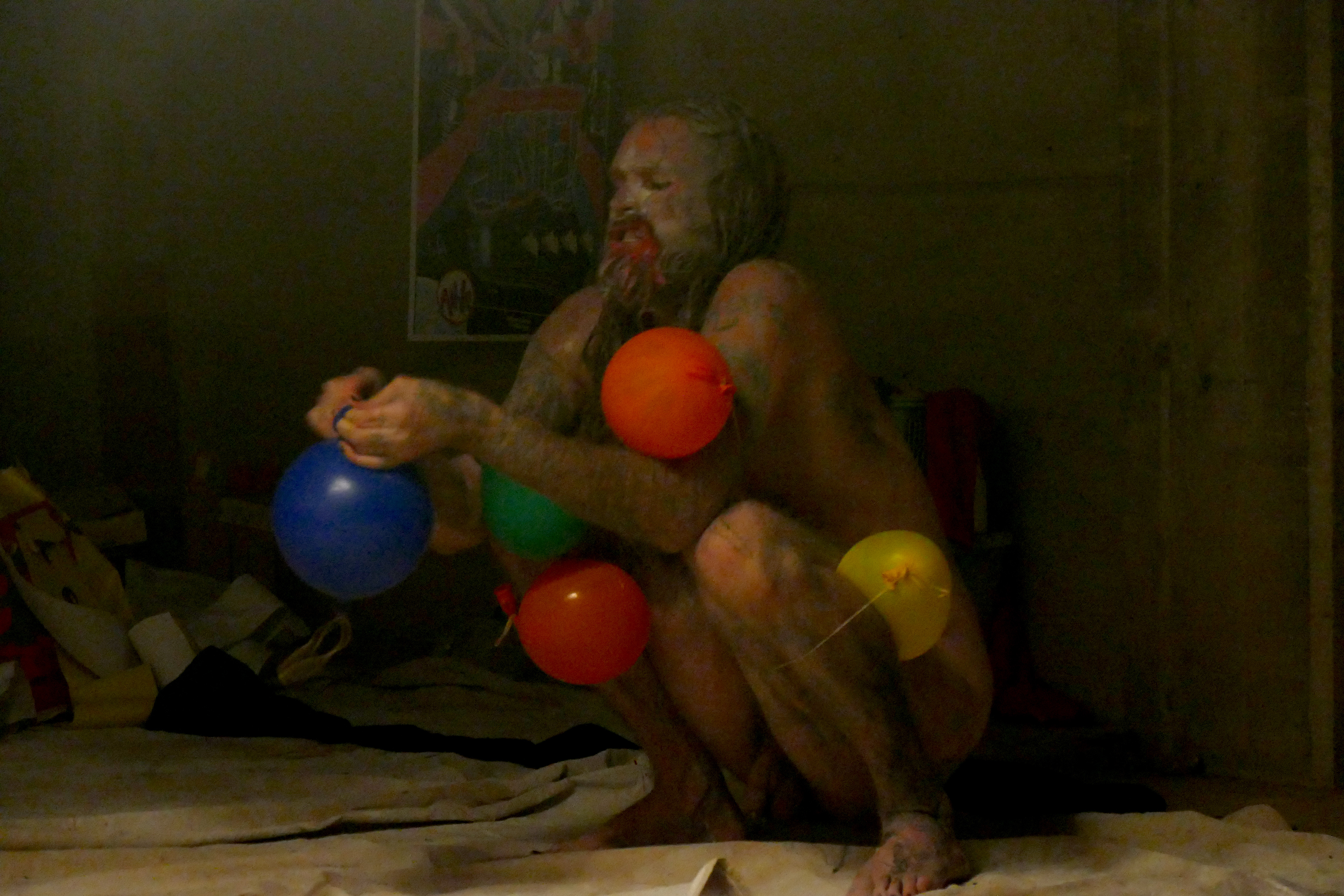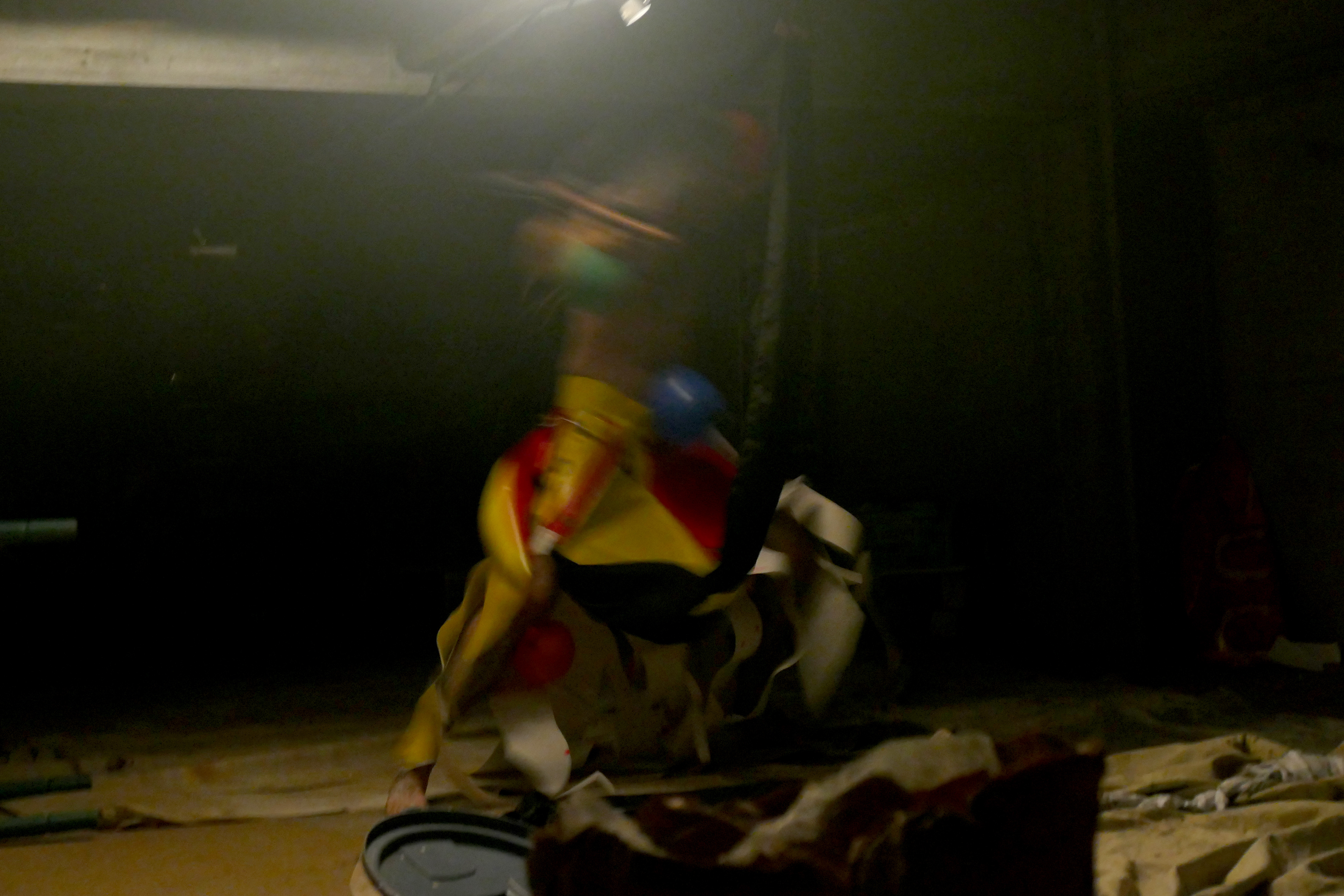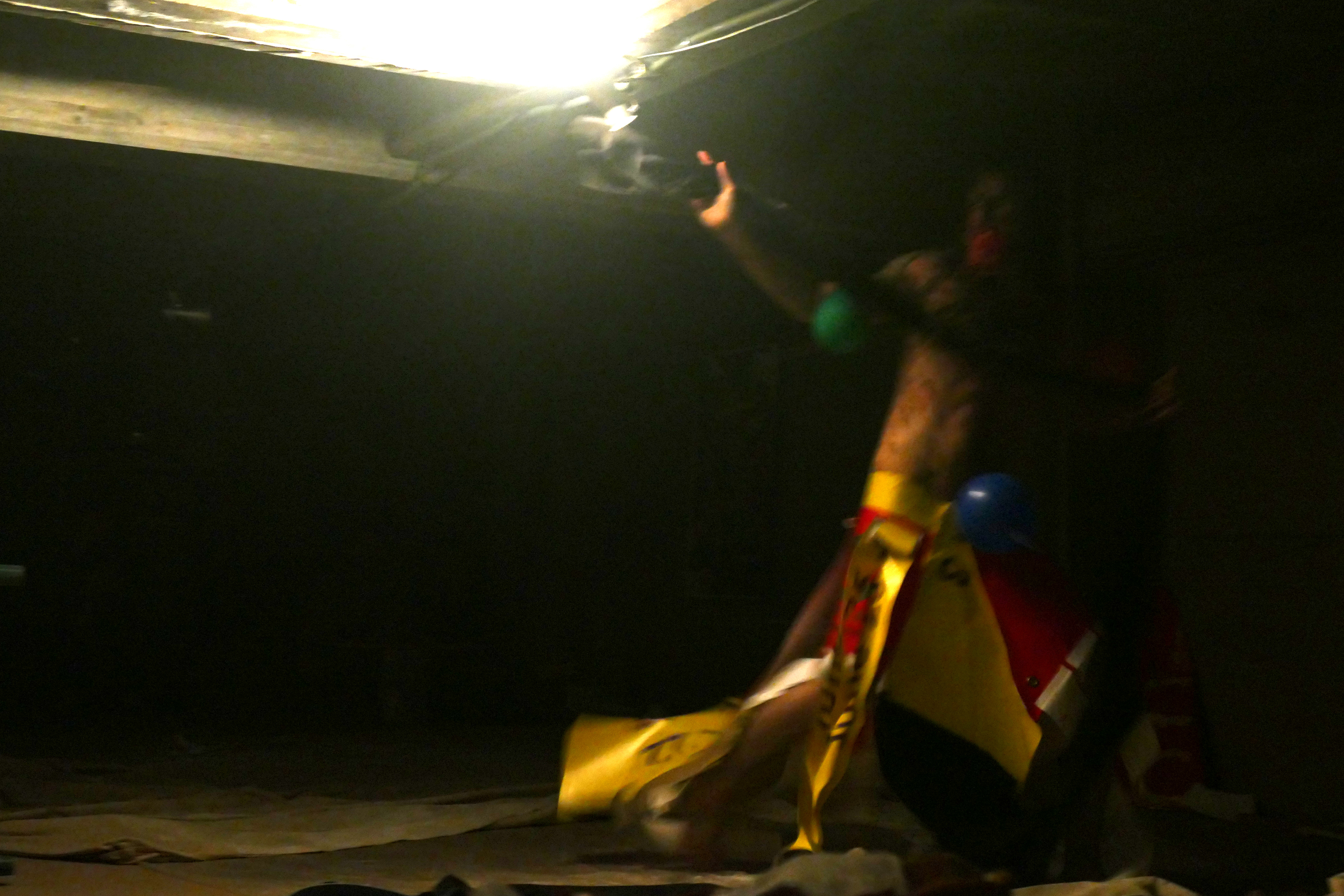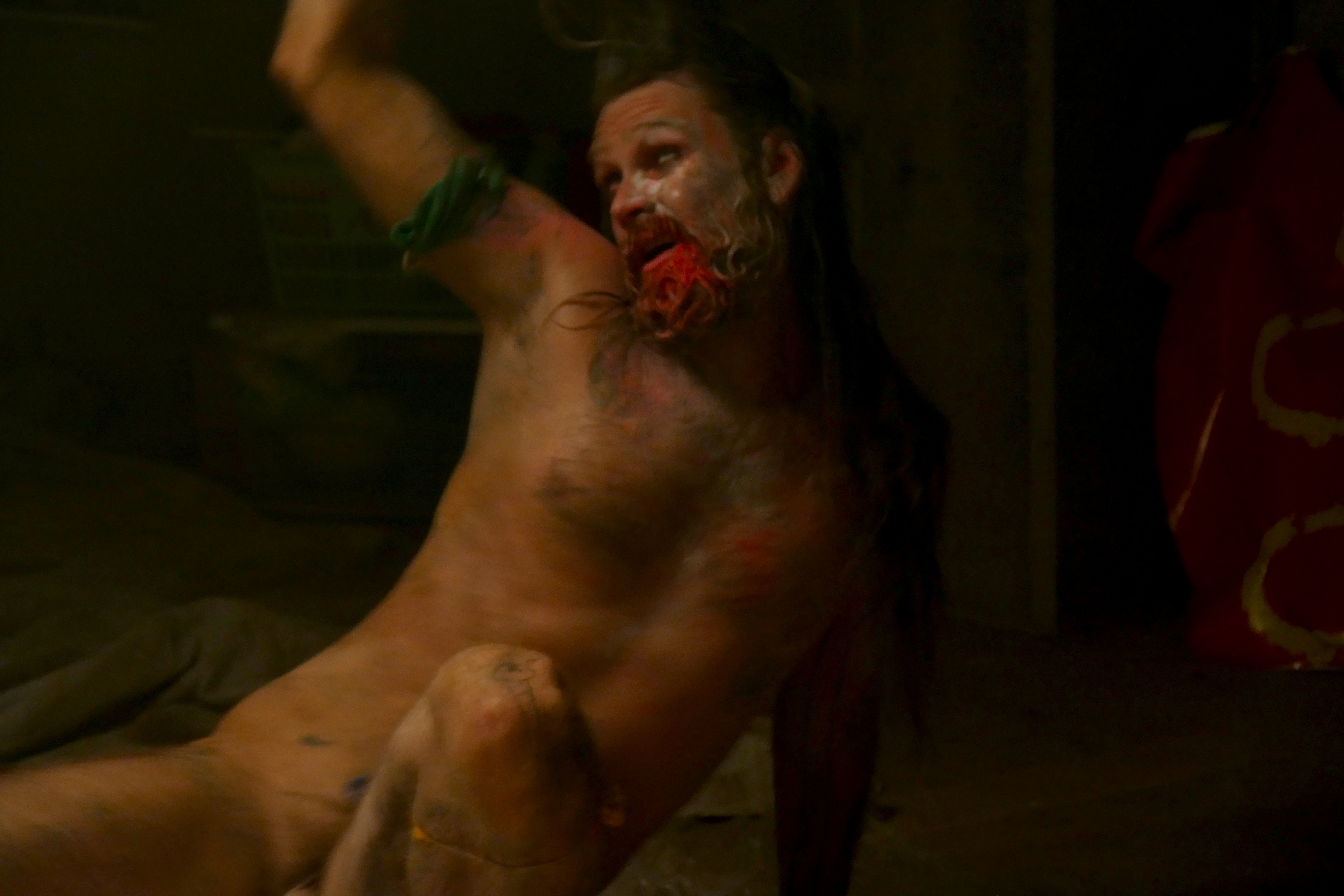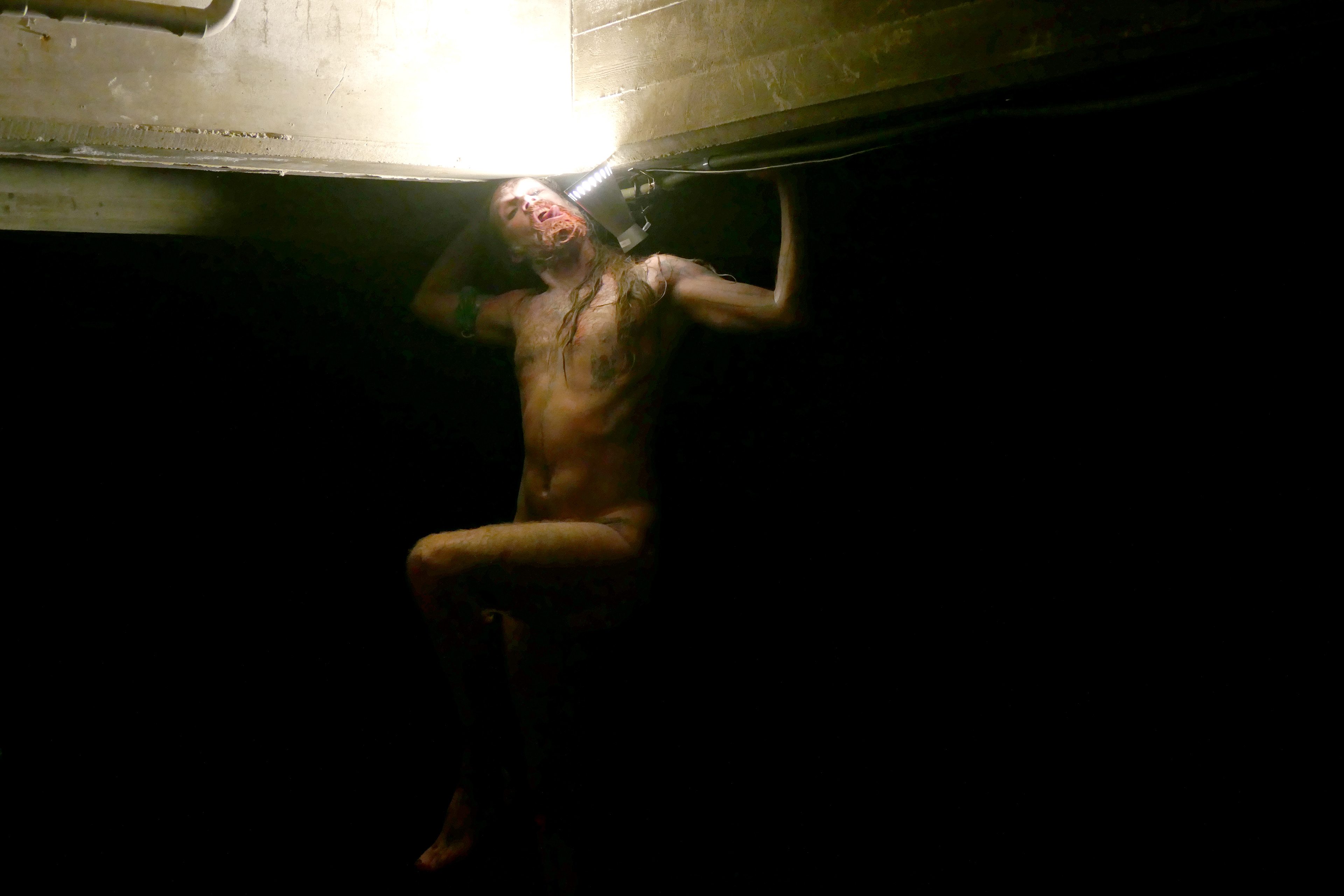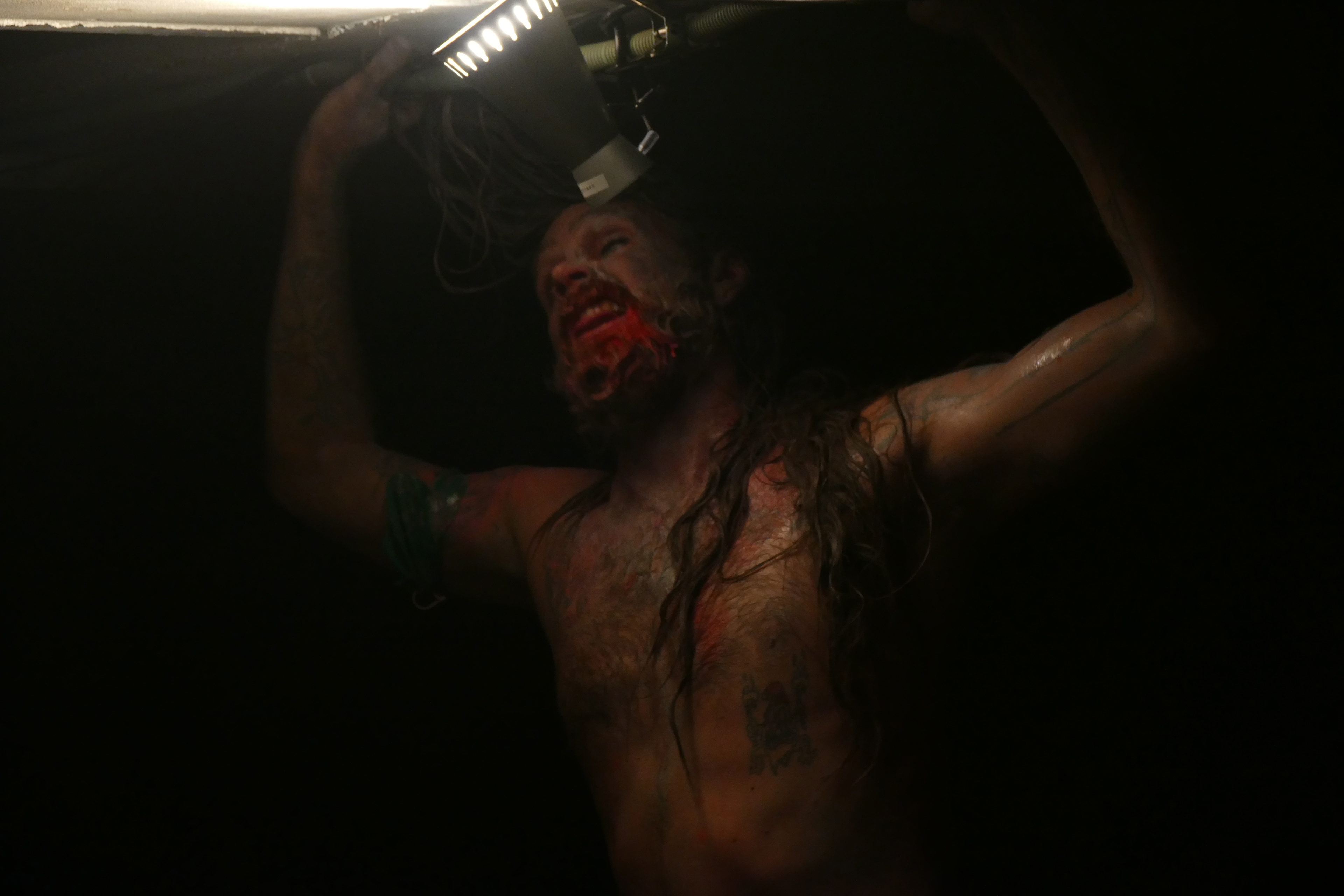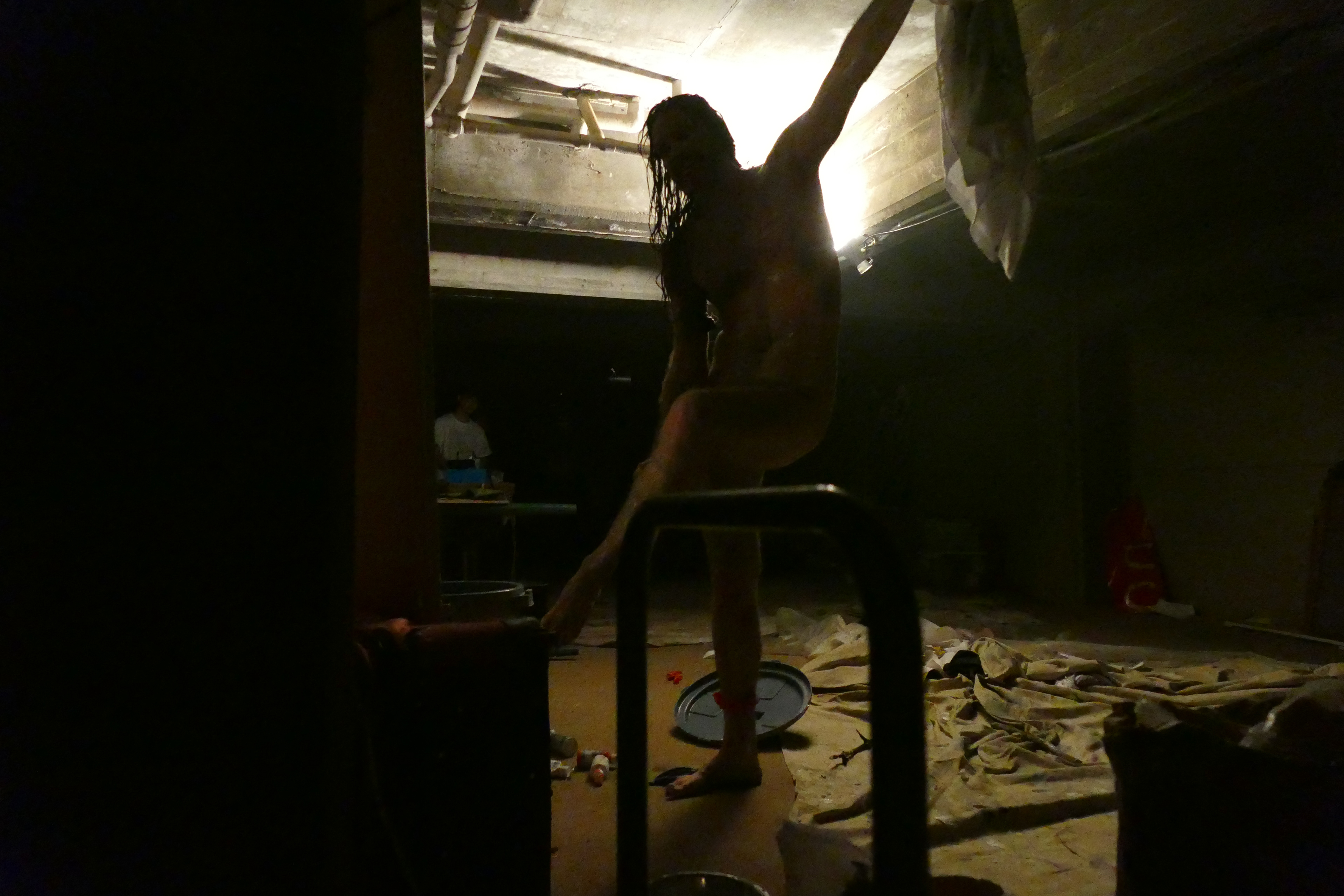 DAY 1 (45min performance) photos by Takuya Kosaka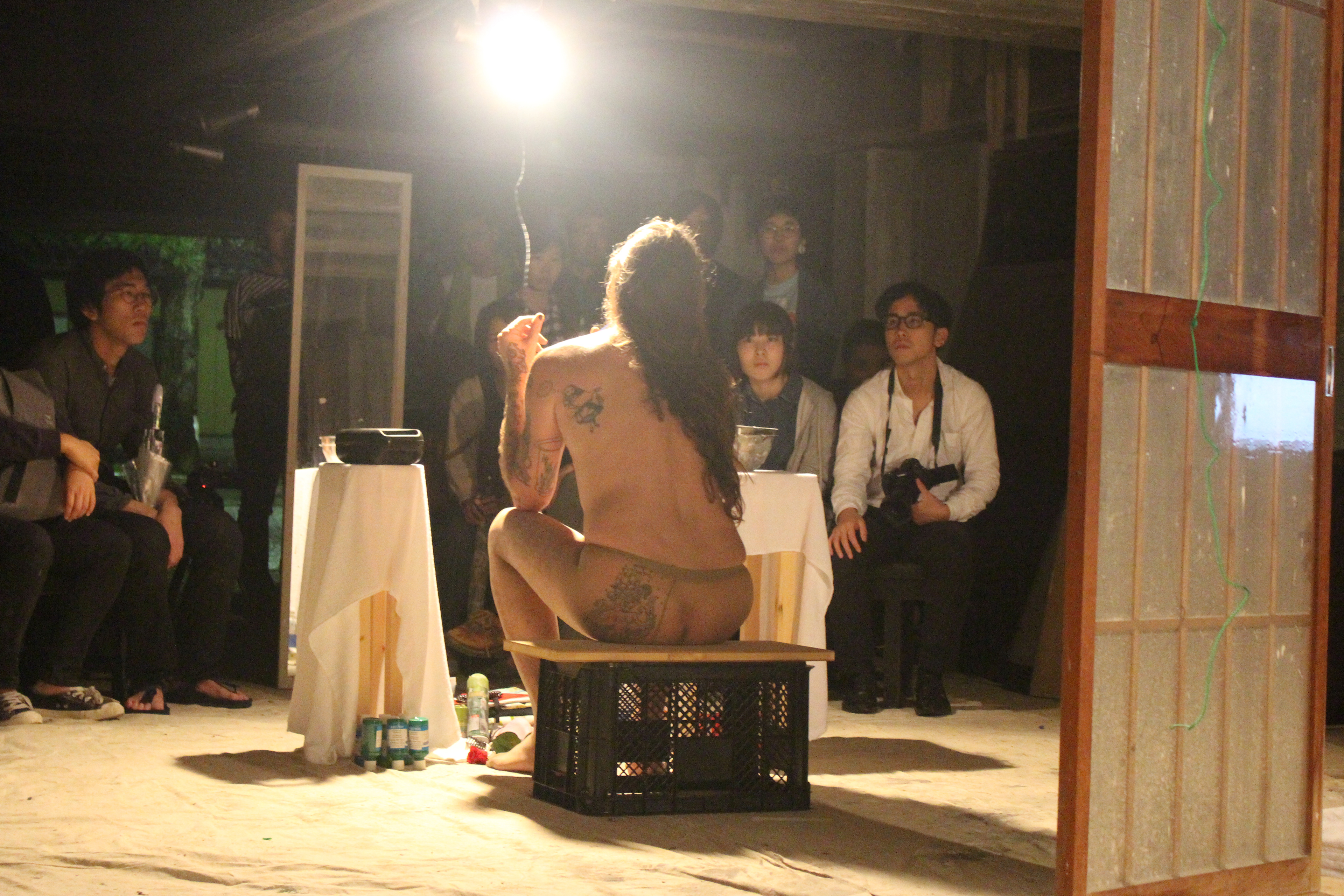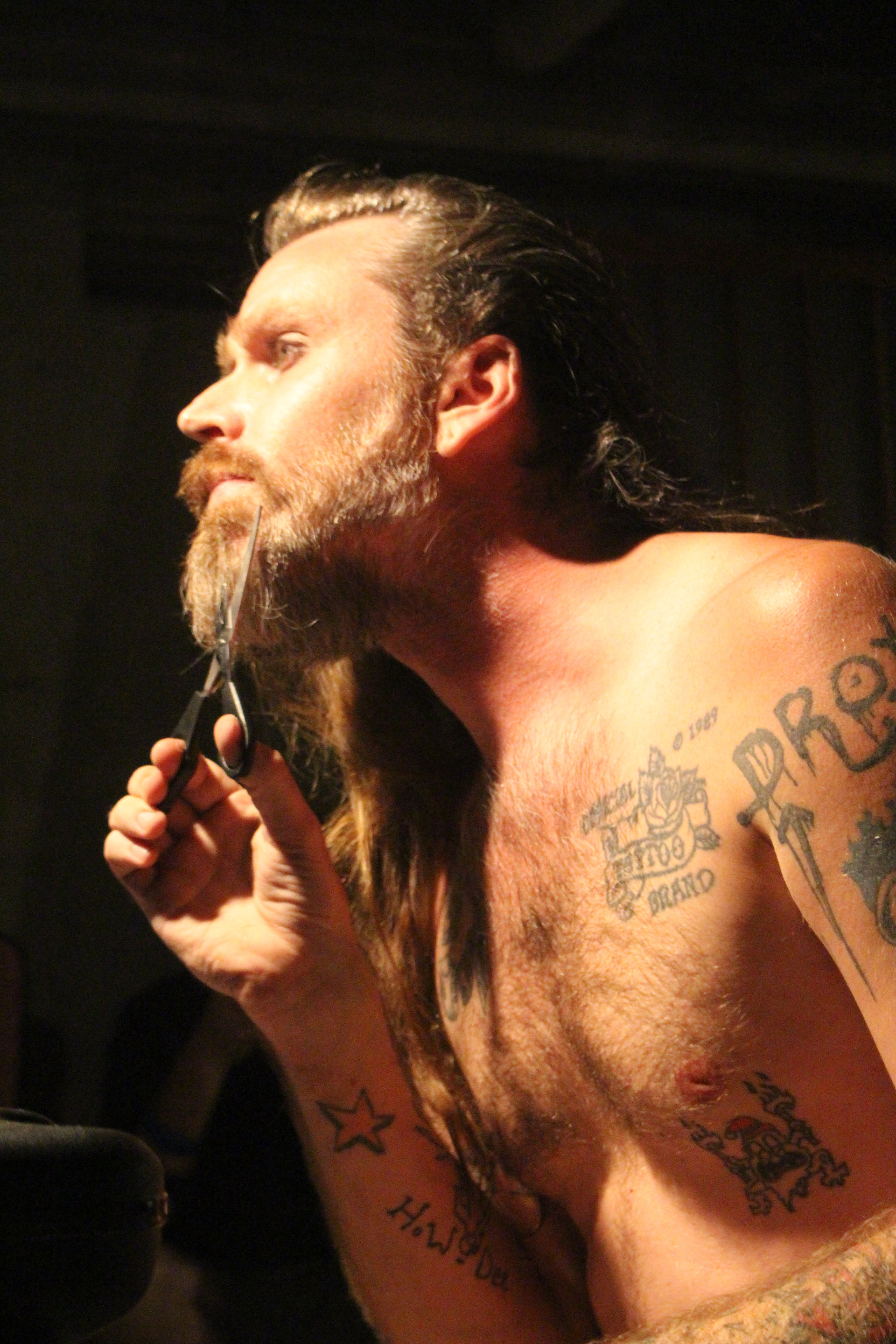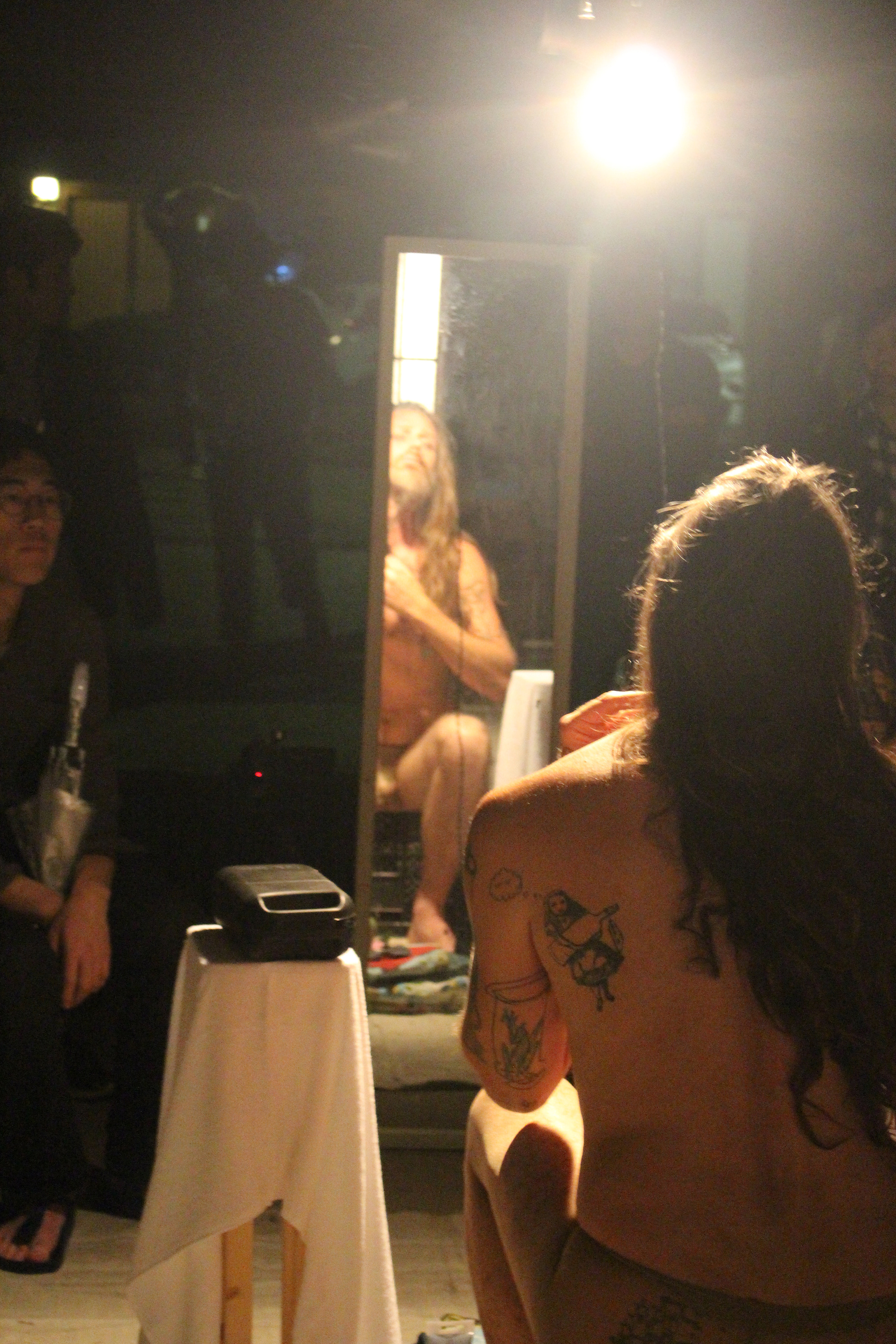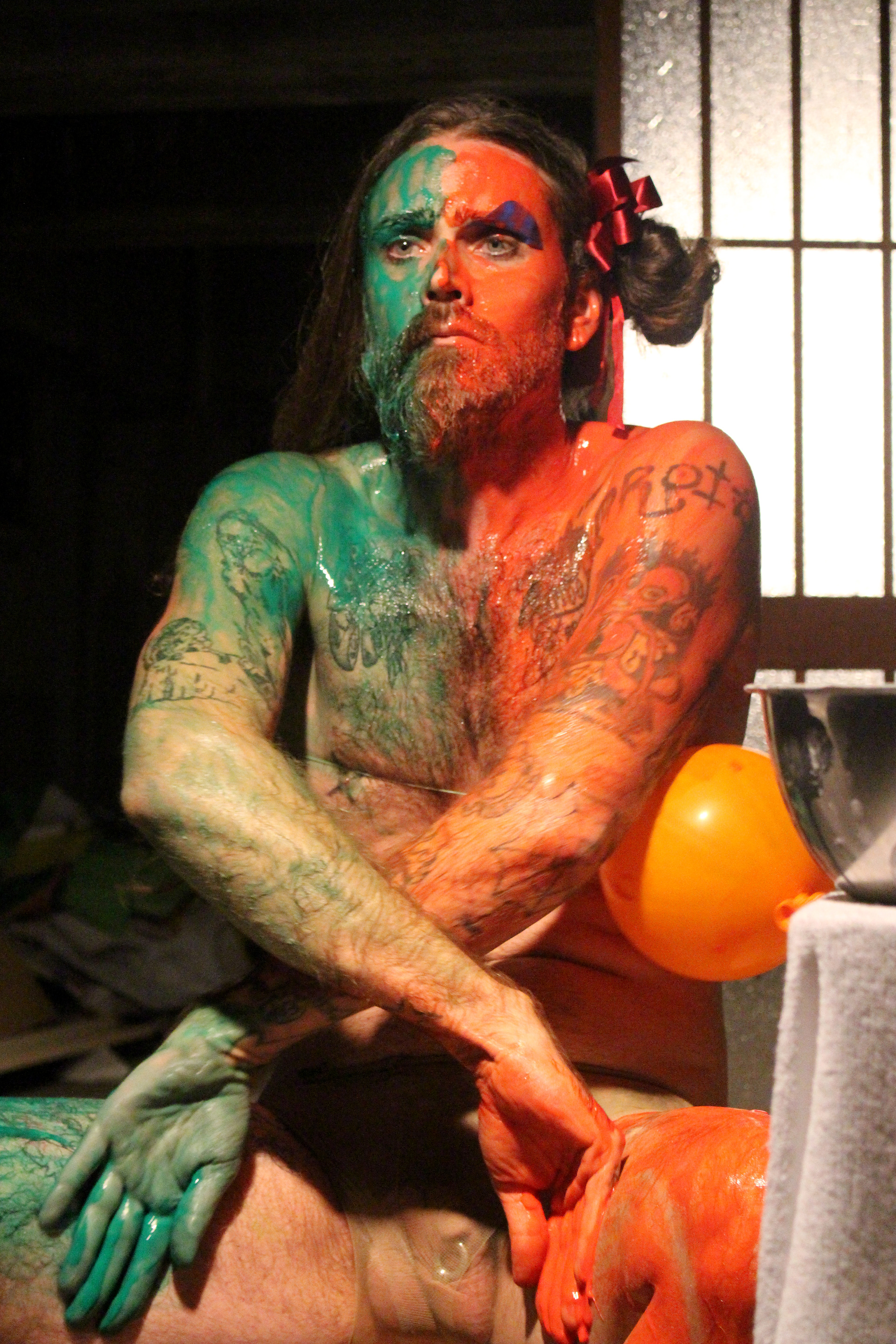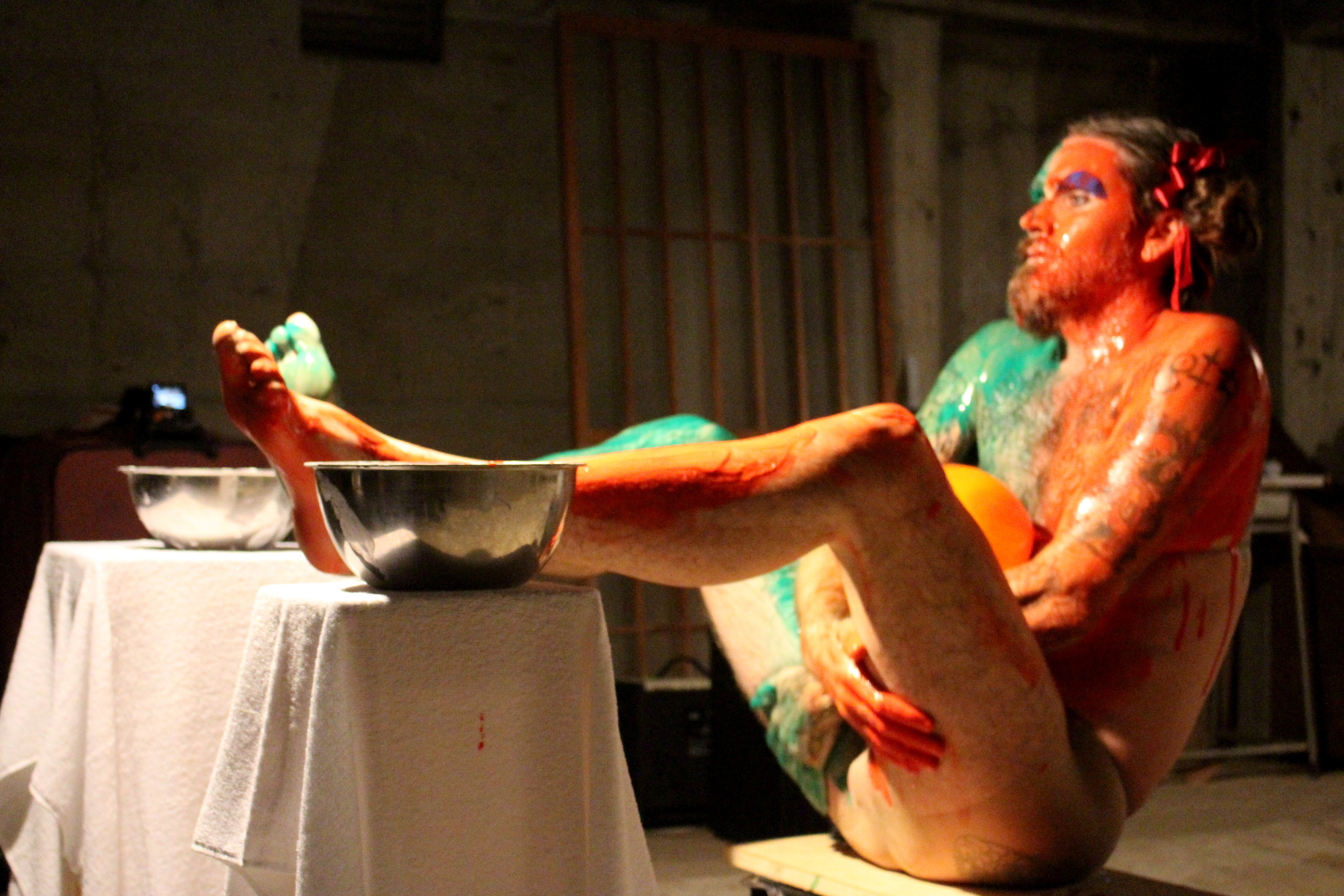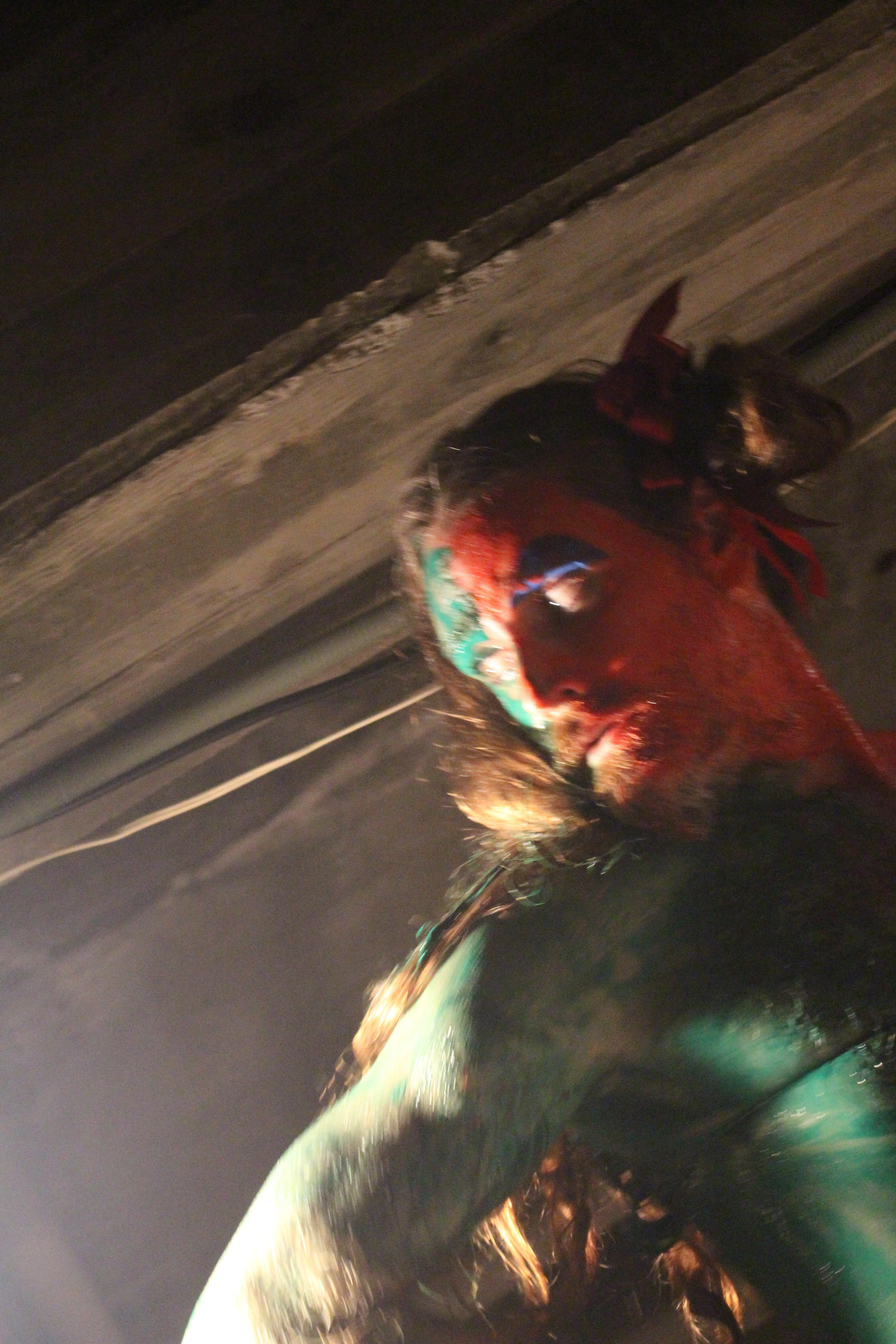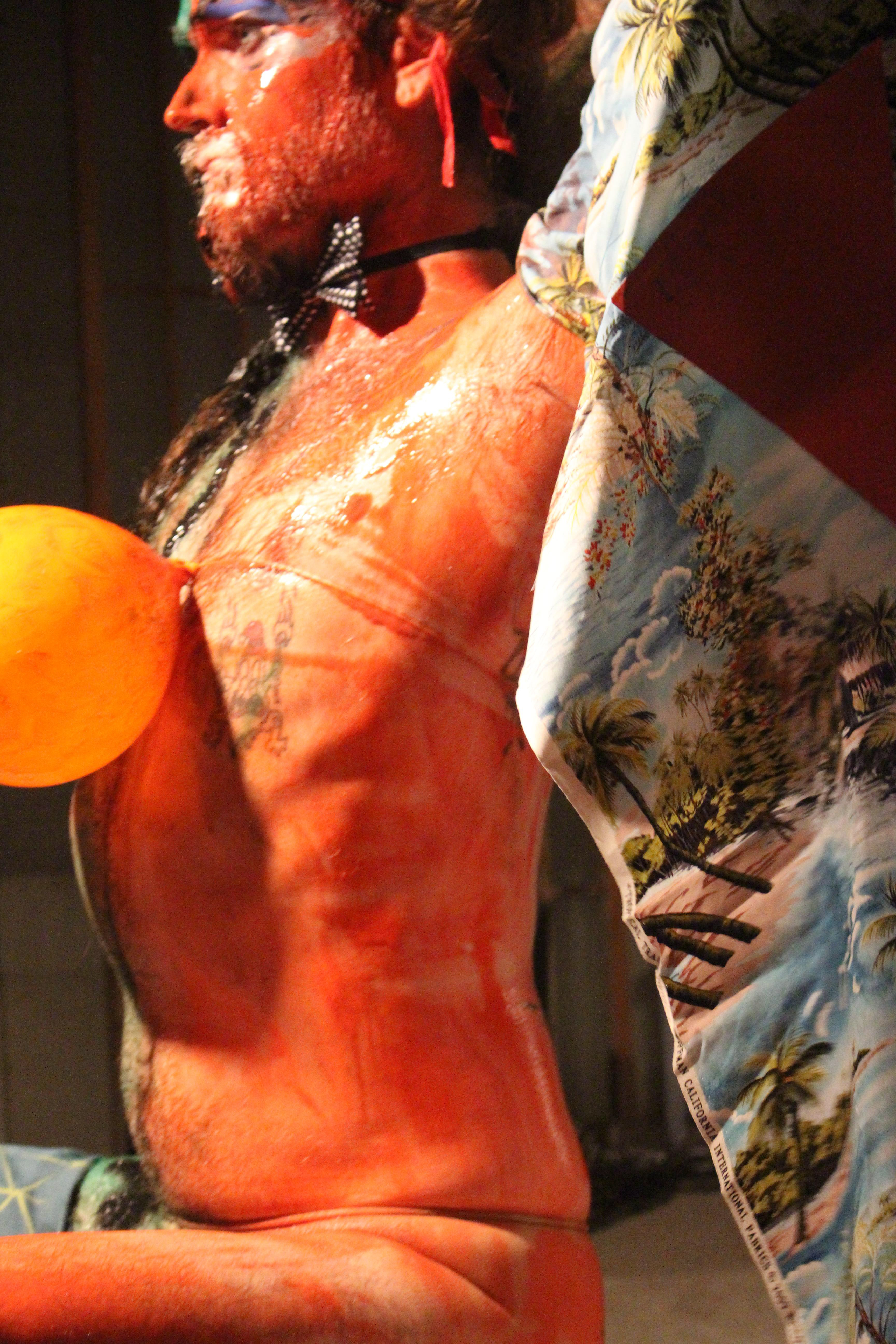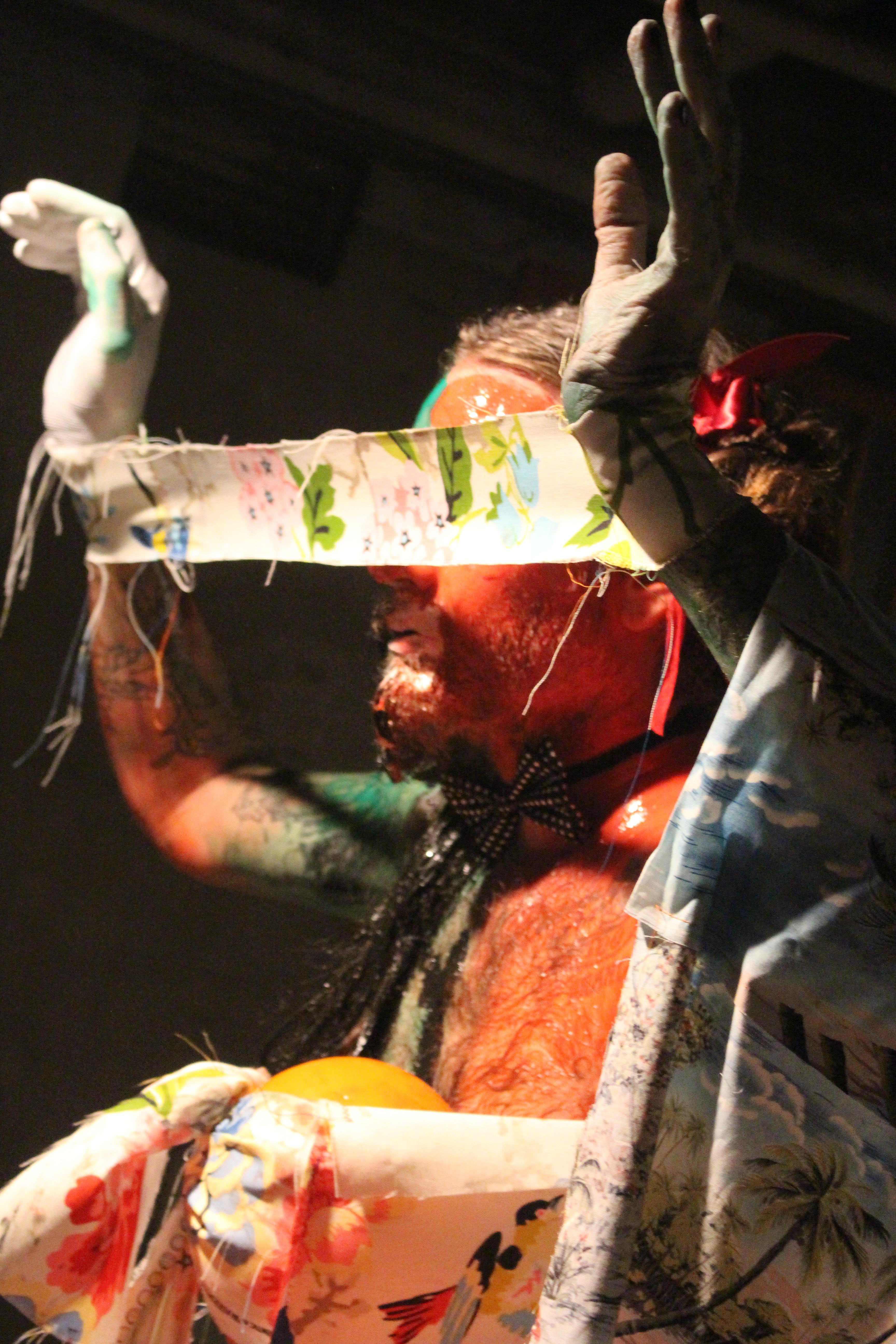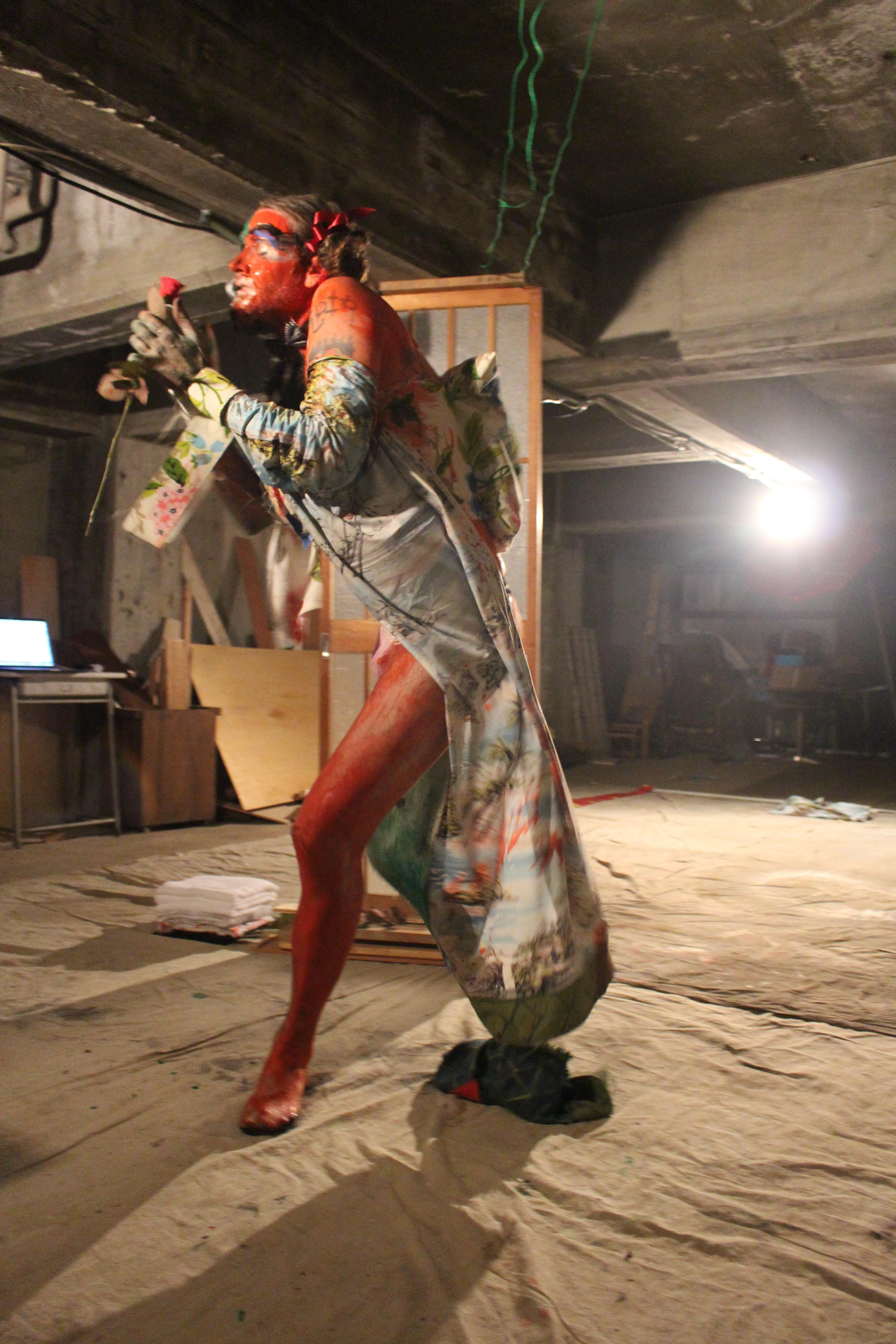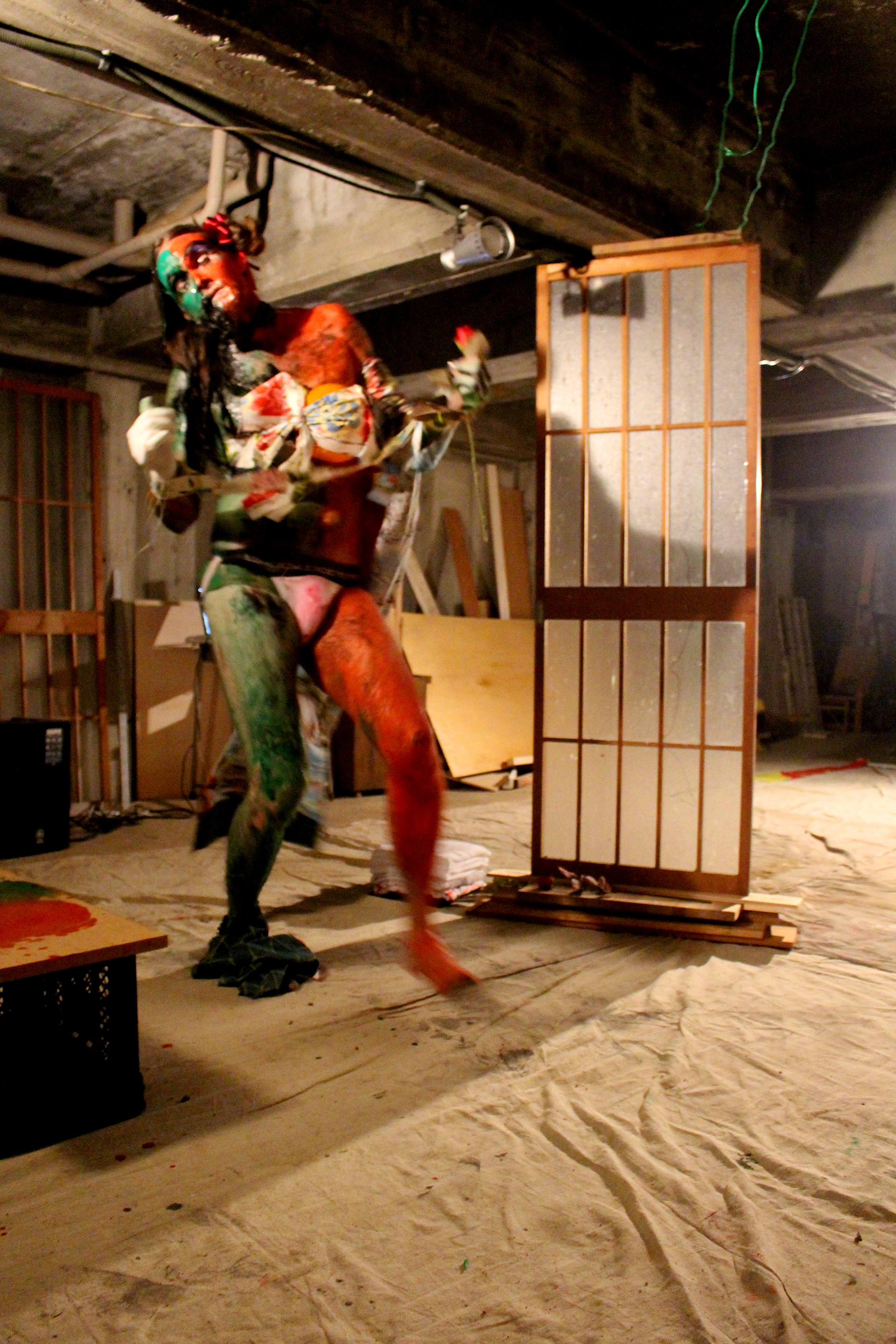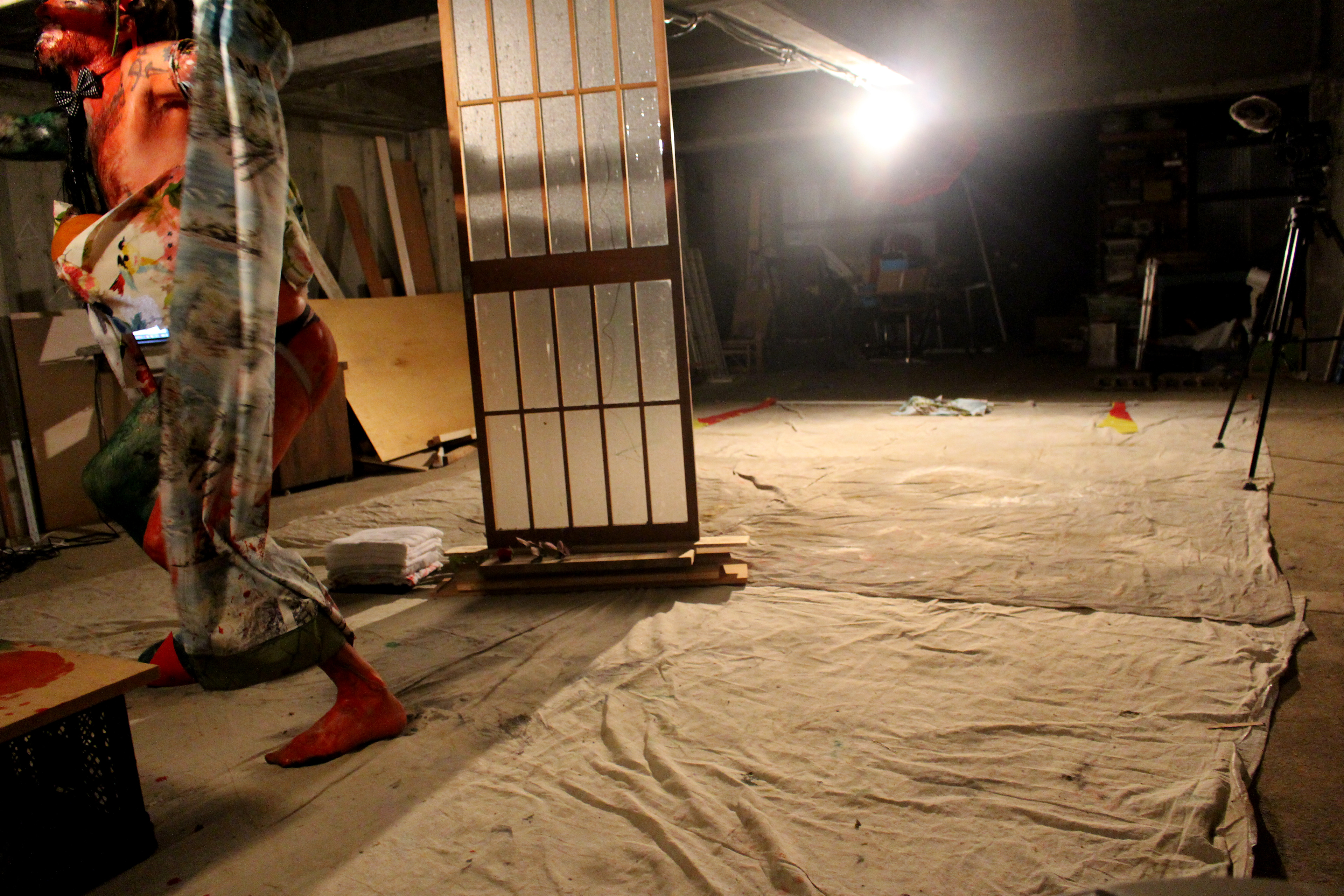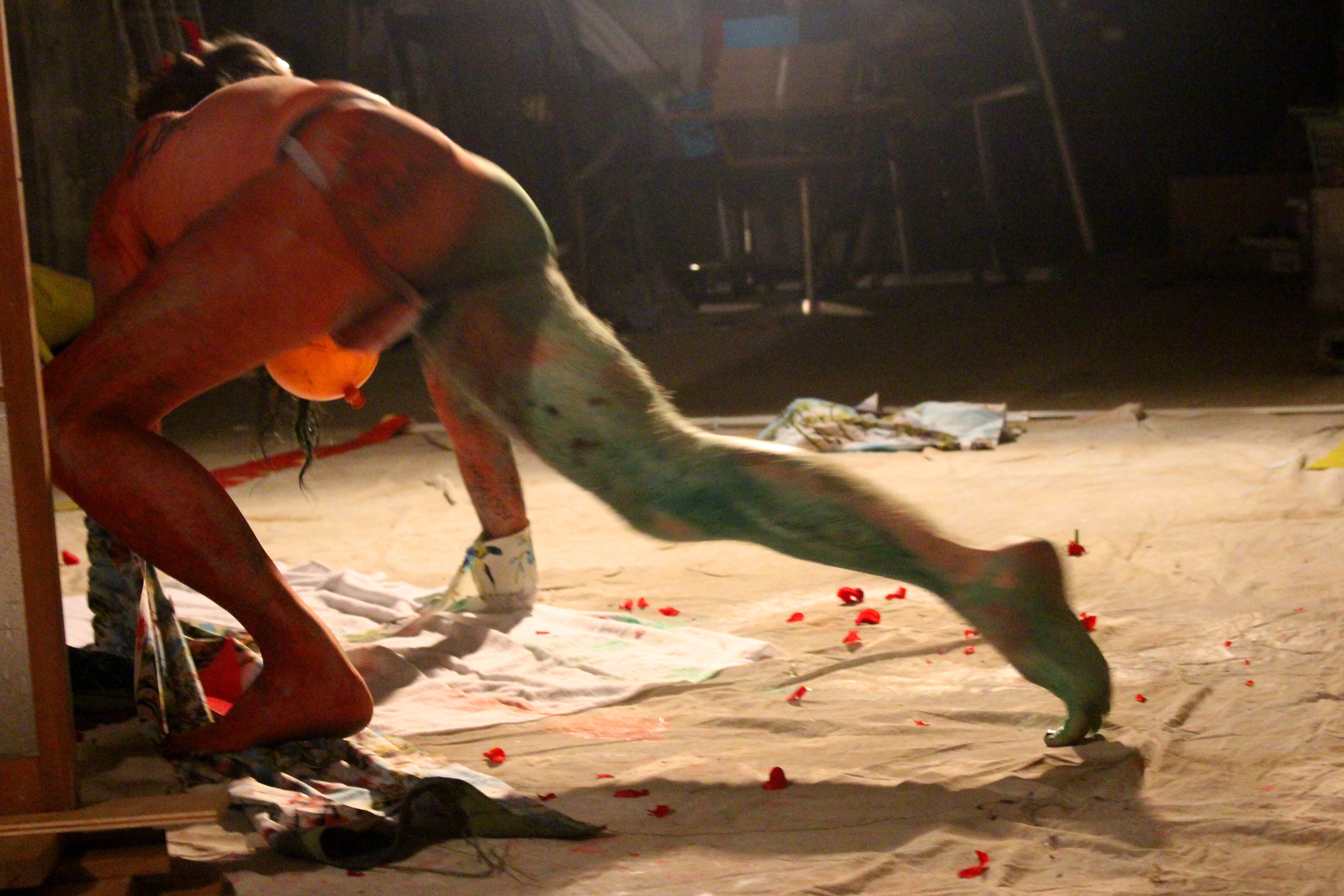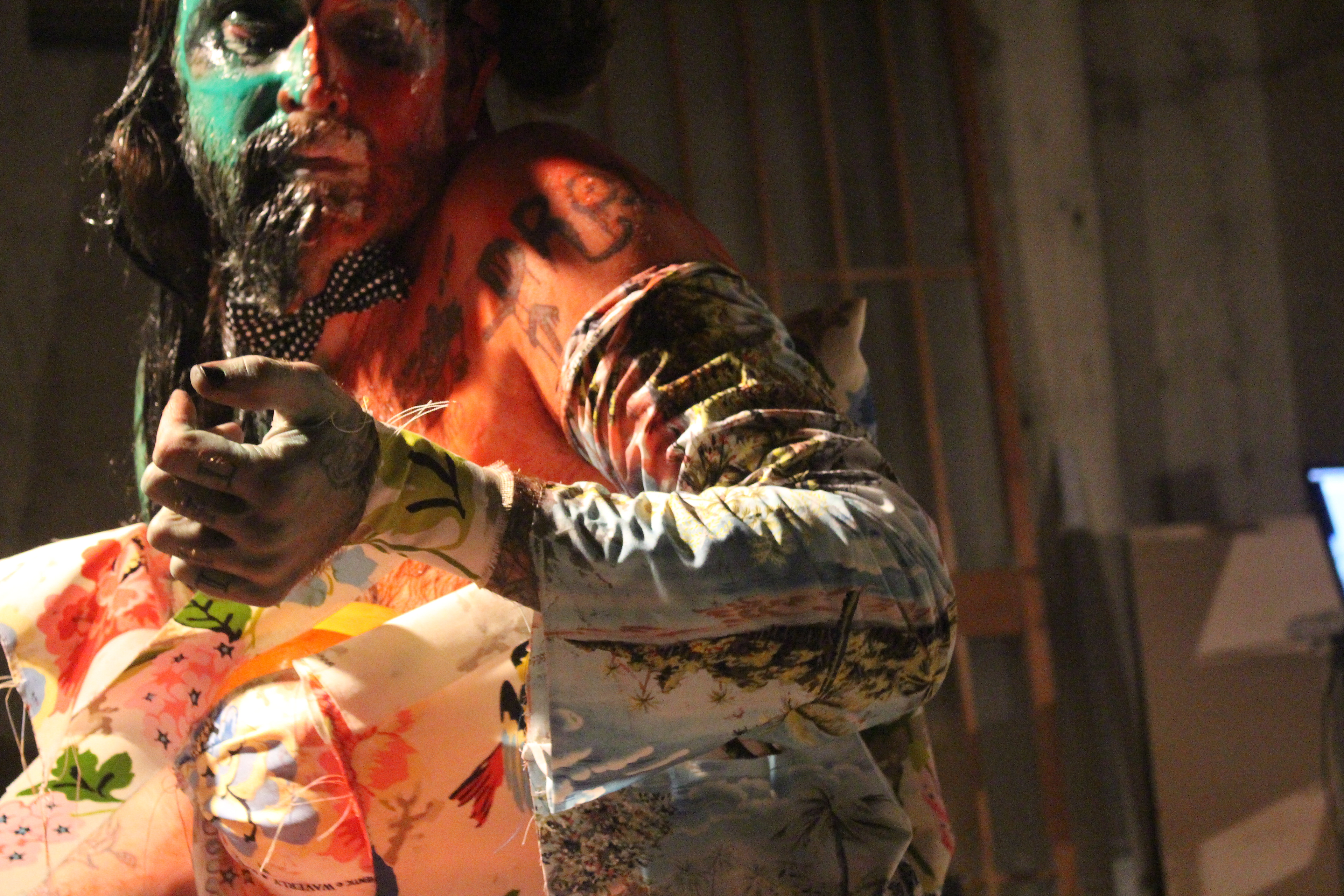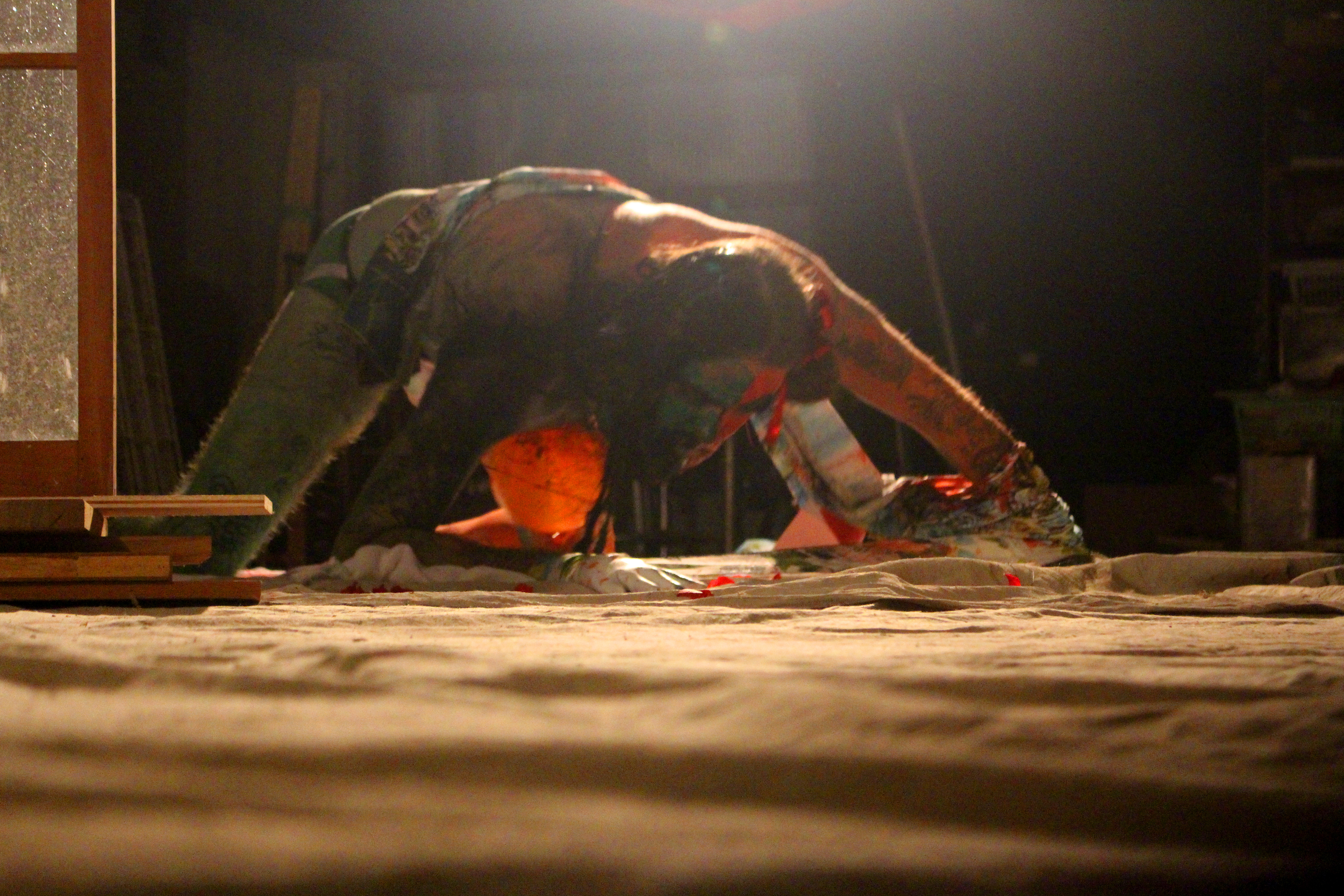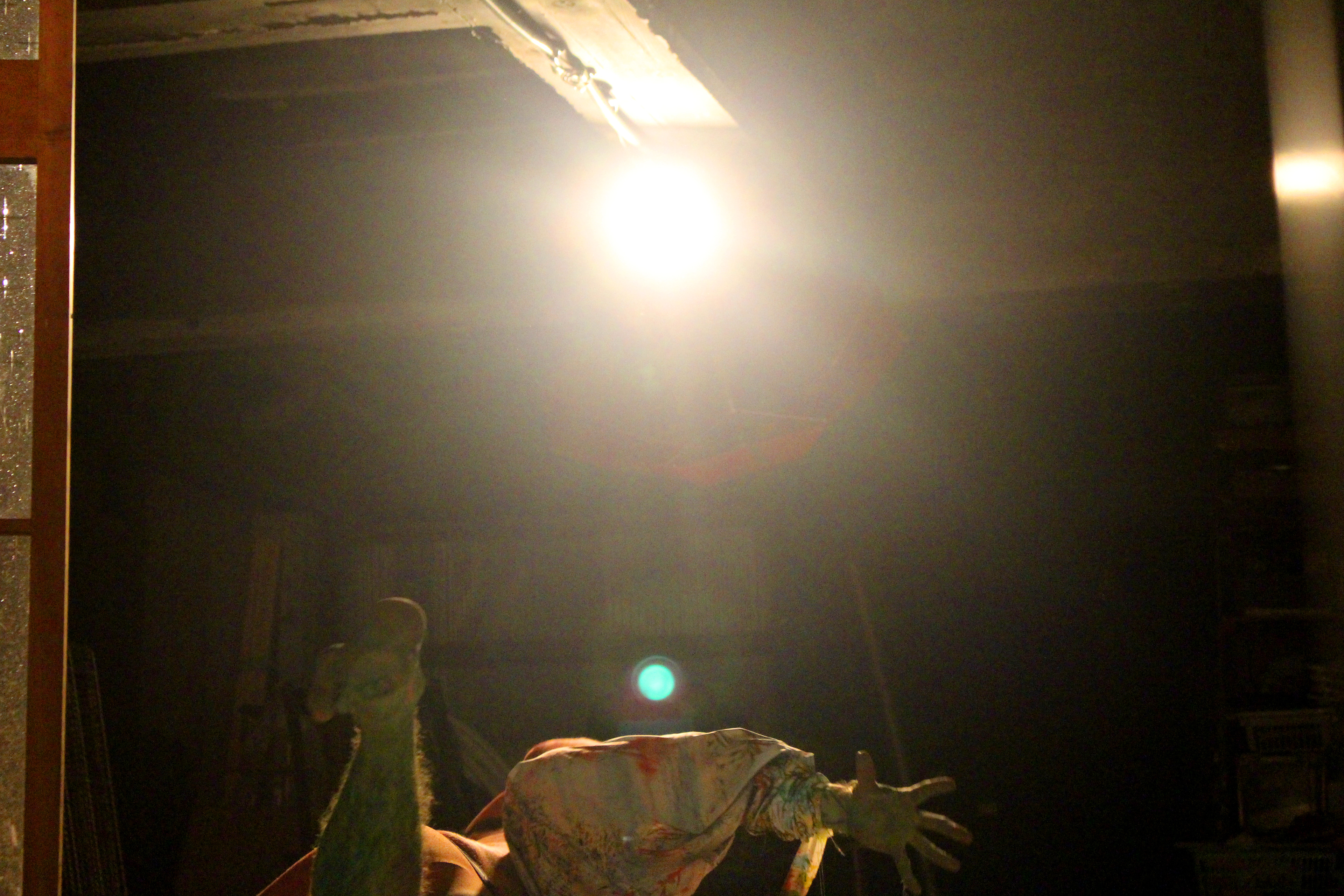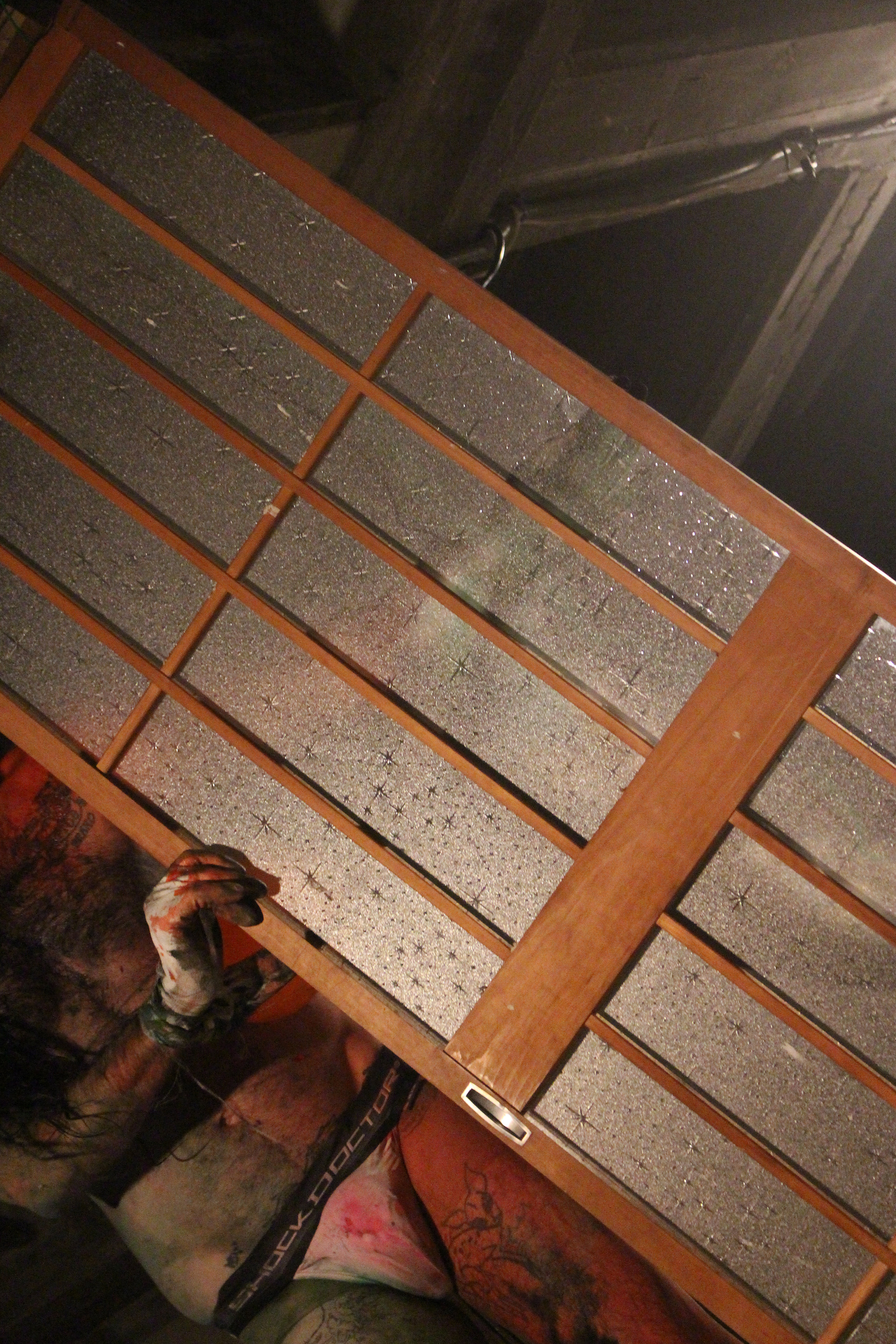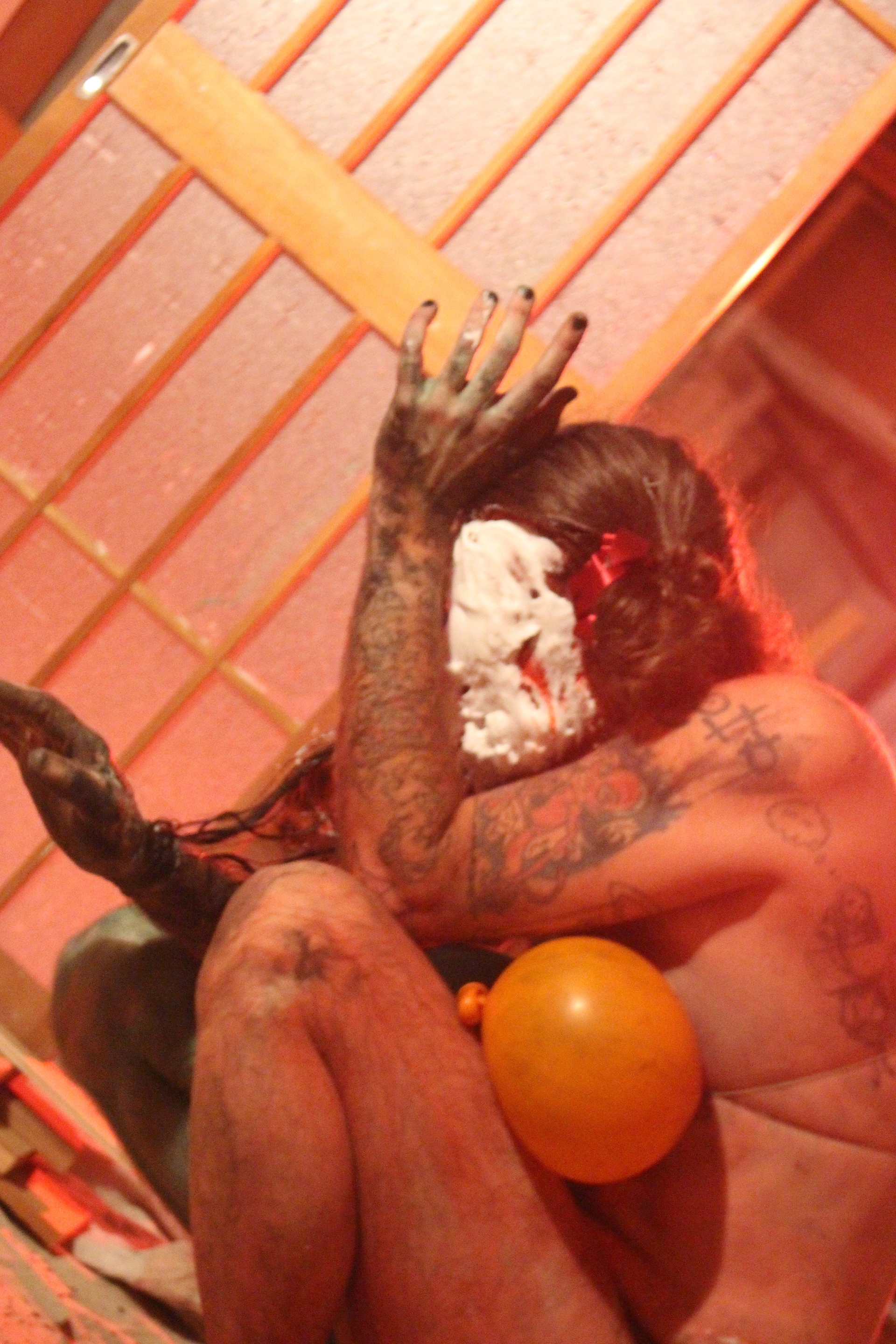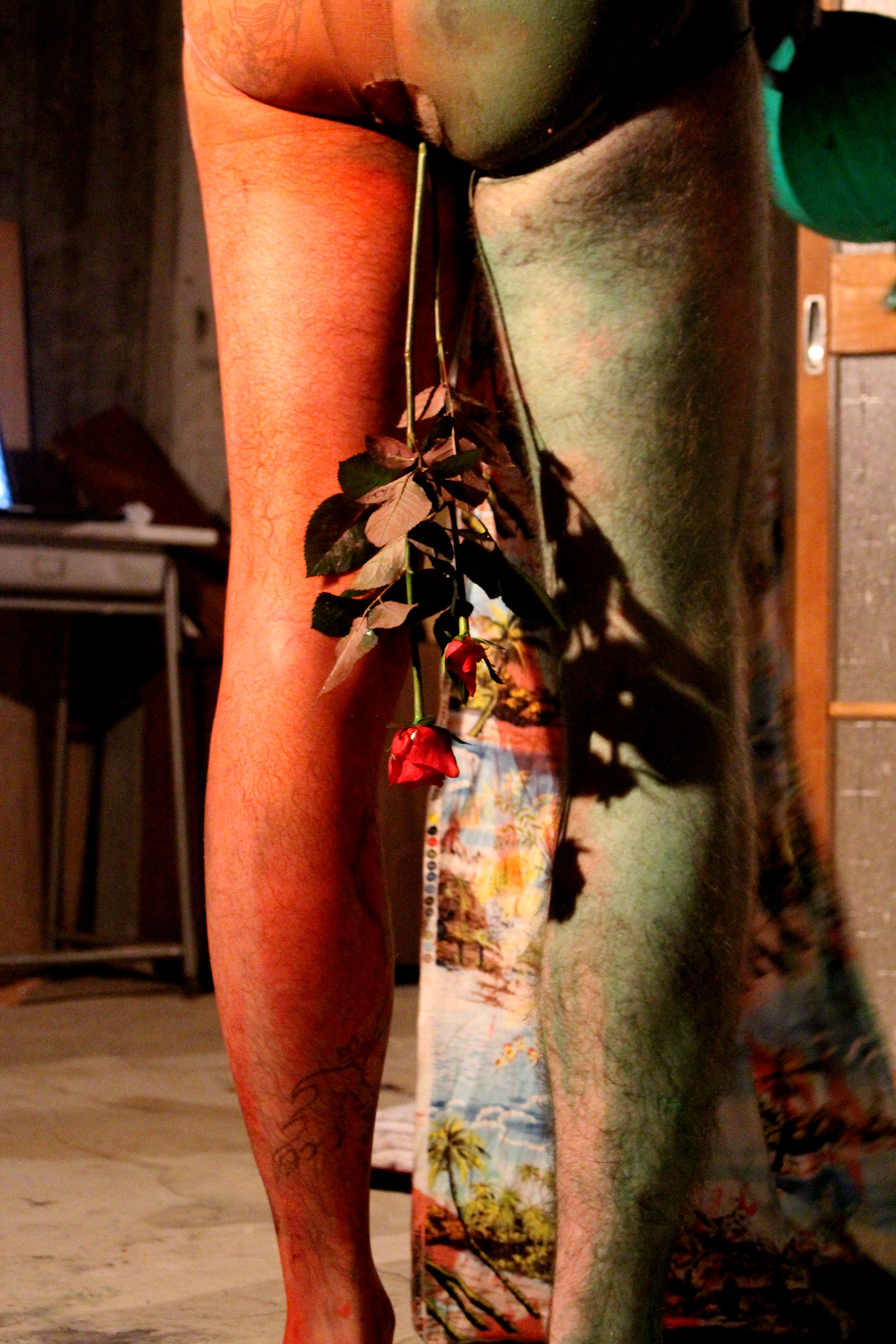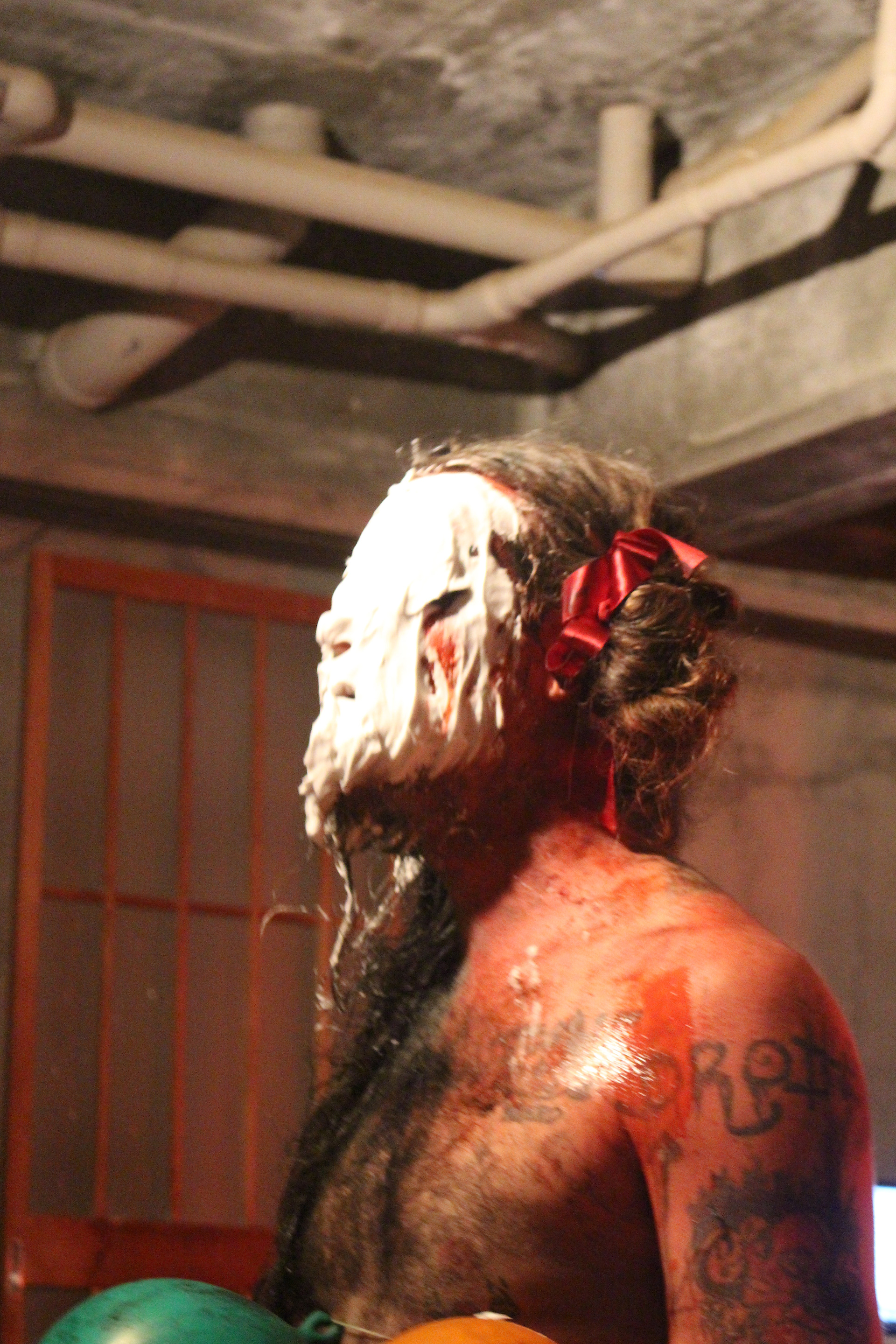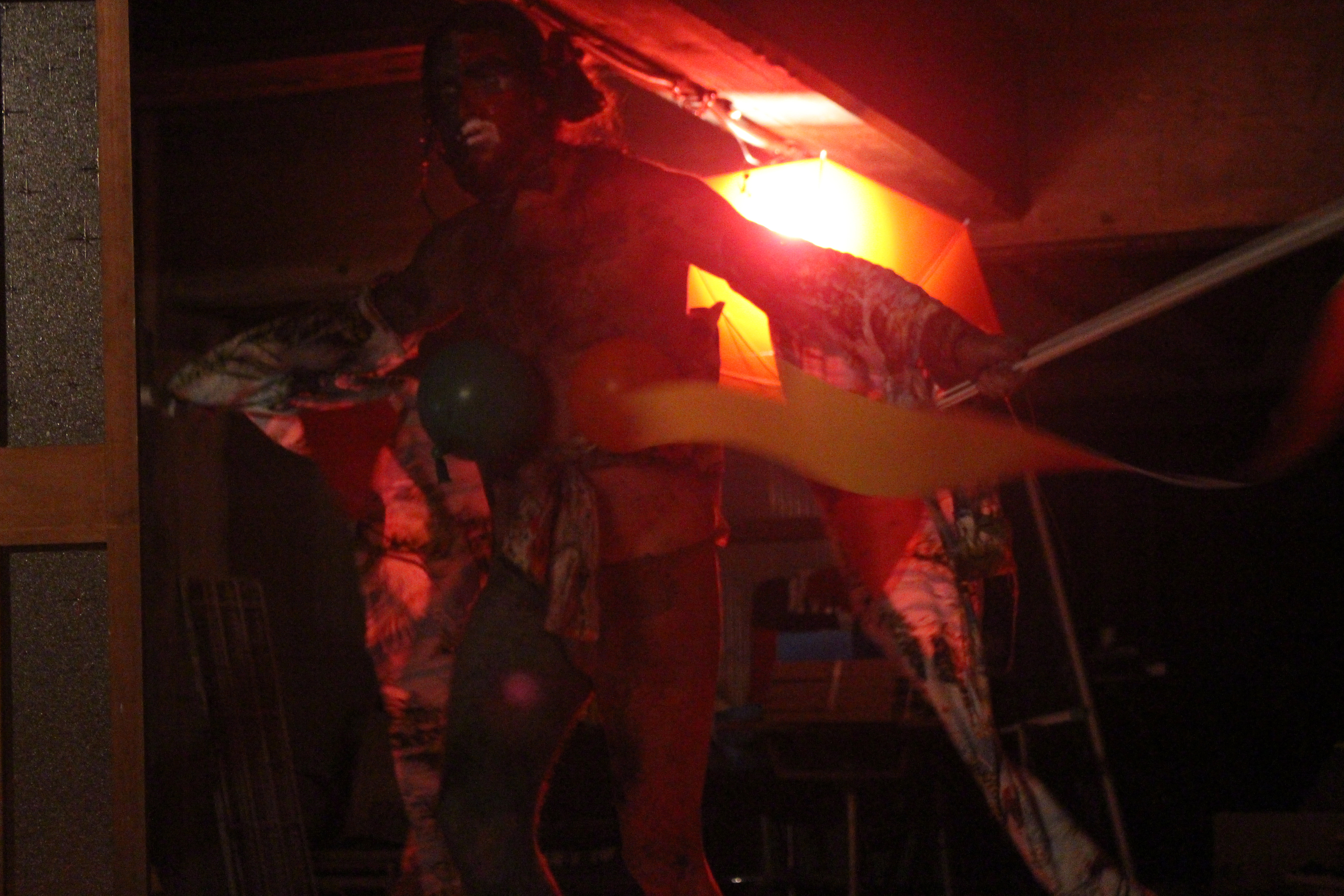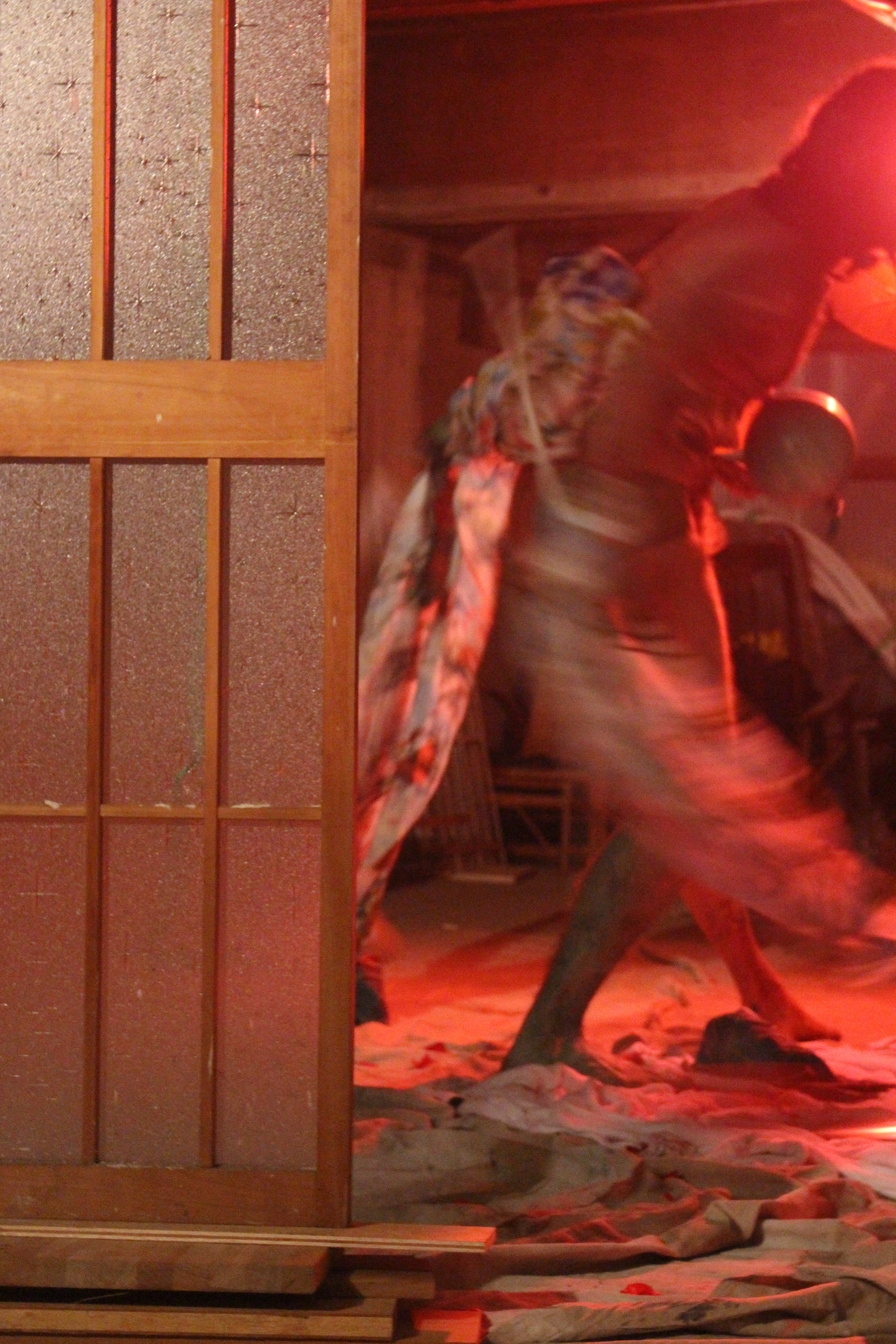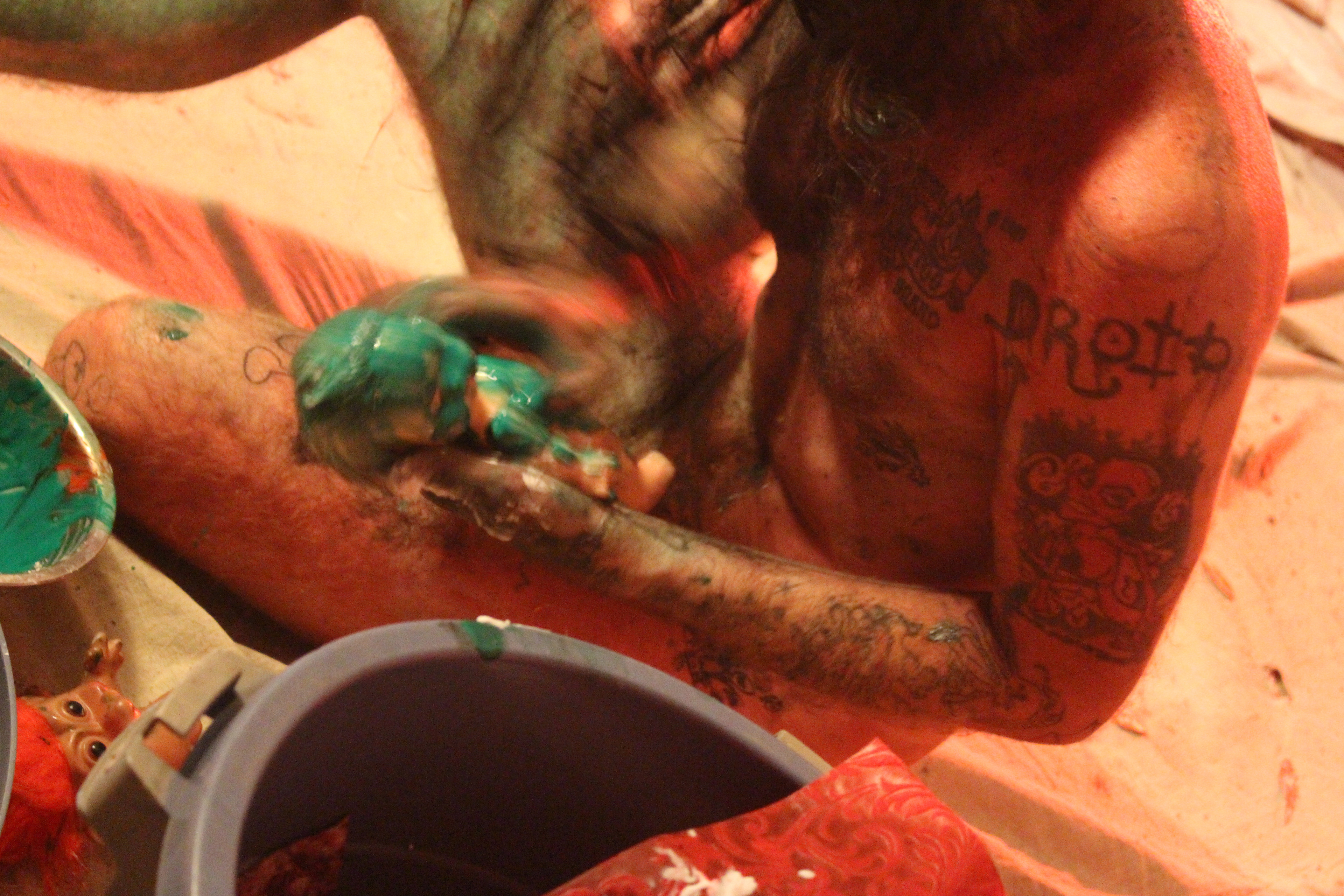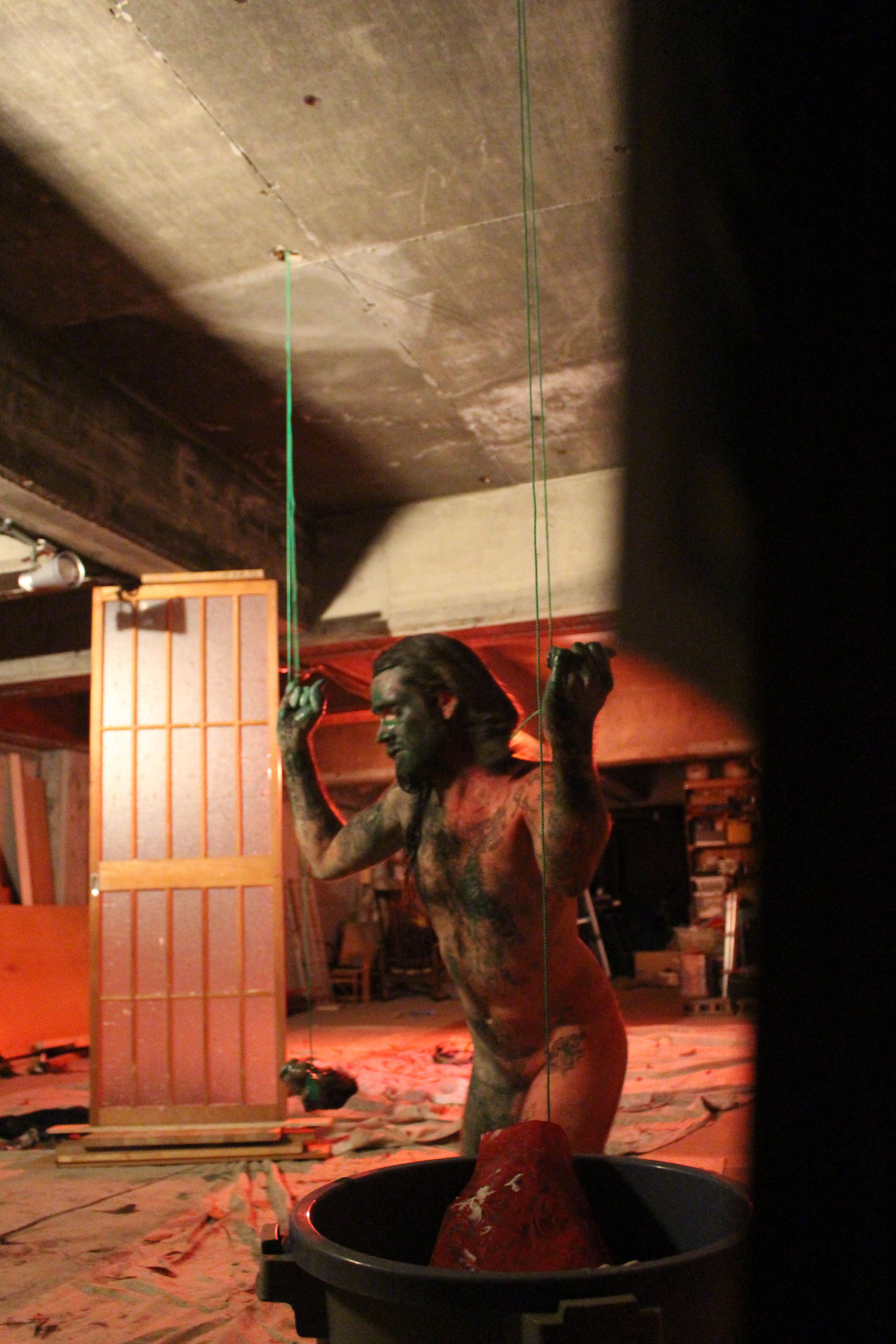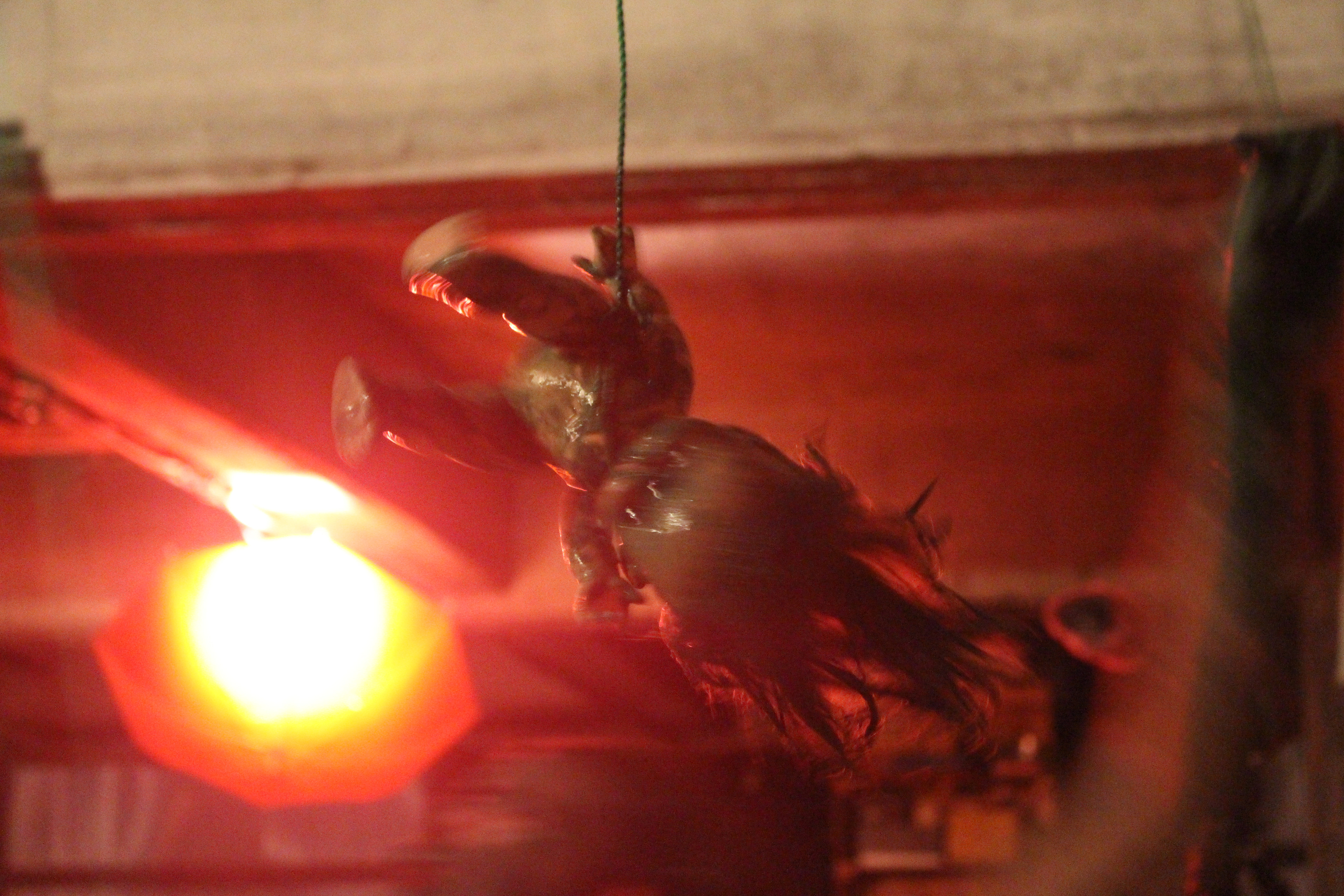 DAY 2 (60min perf) photos by Imao Takuma; video by Takuya Kosaka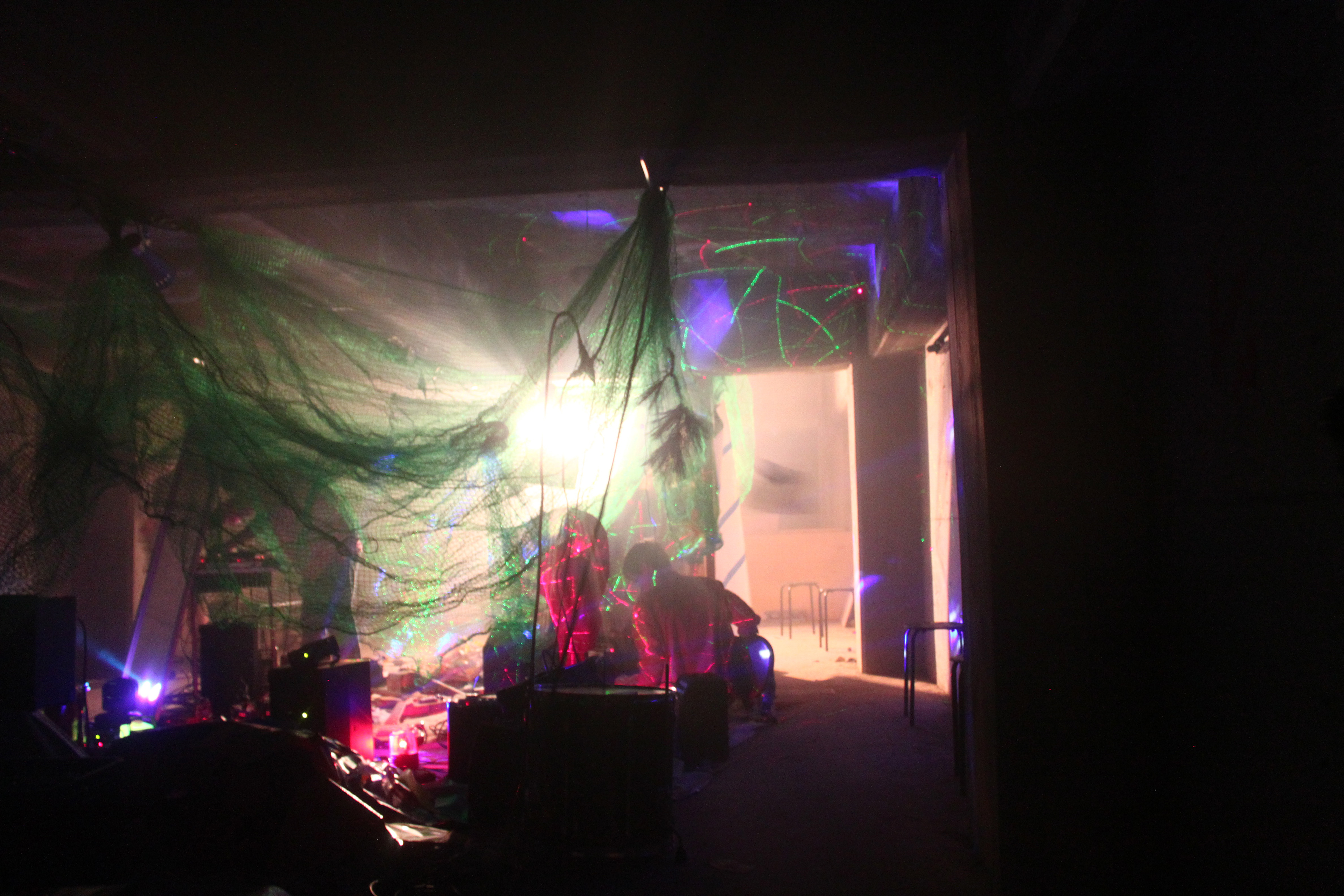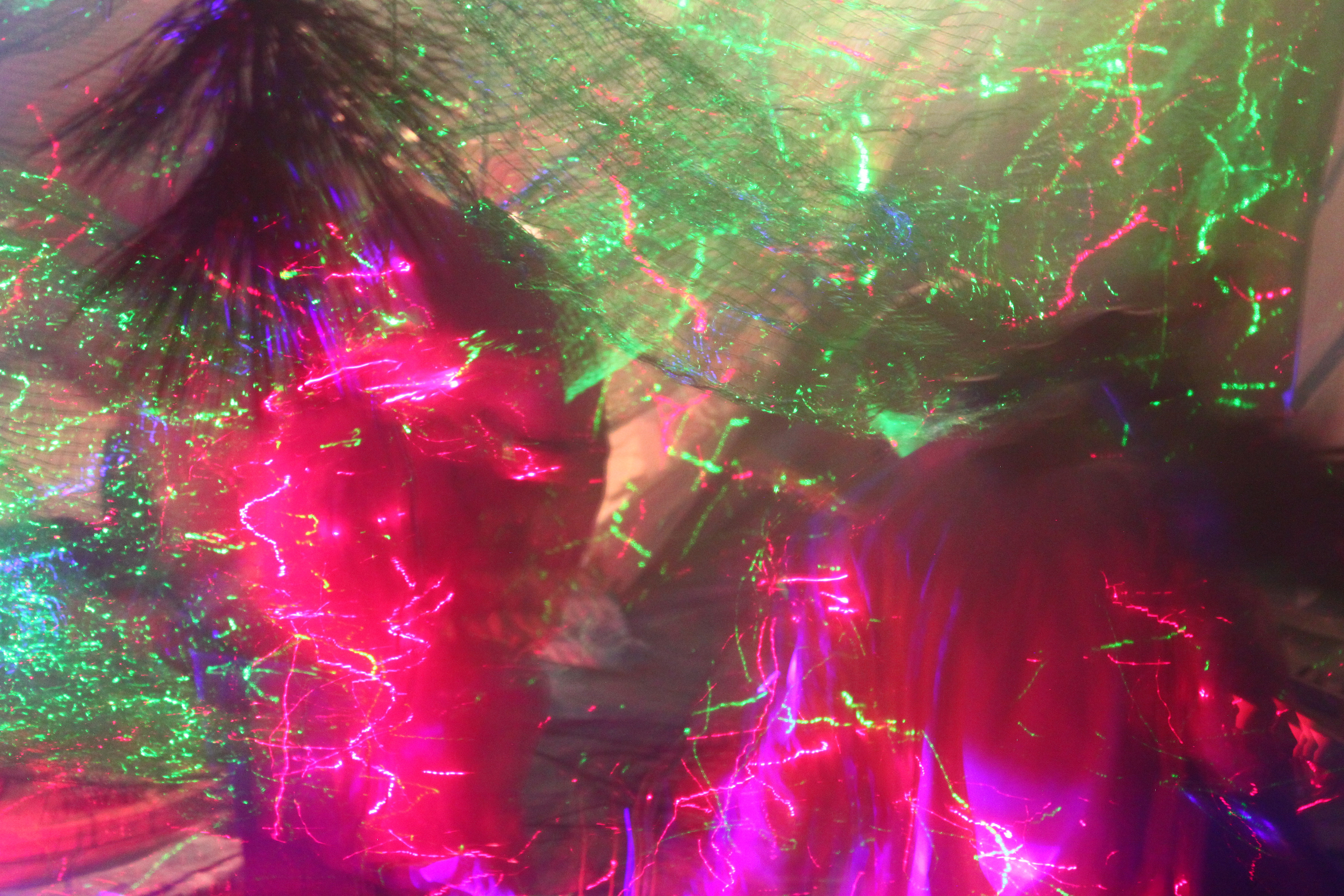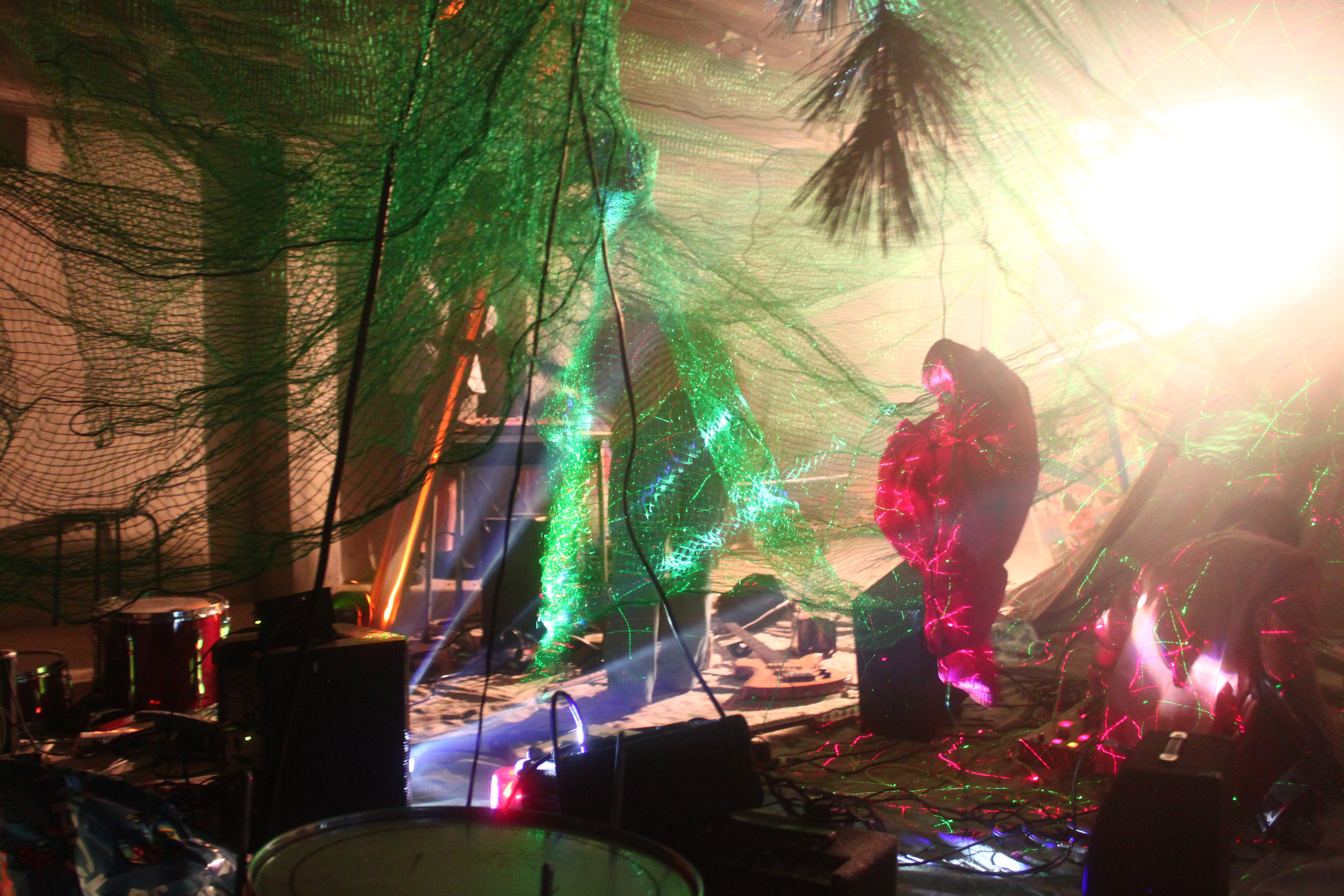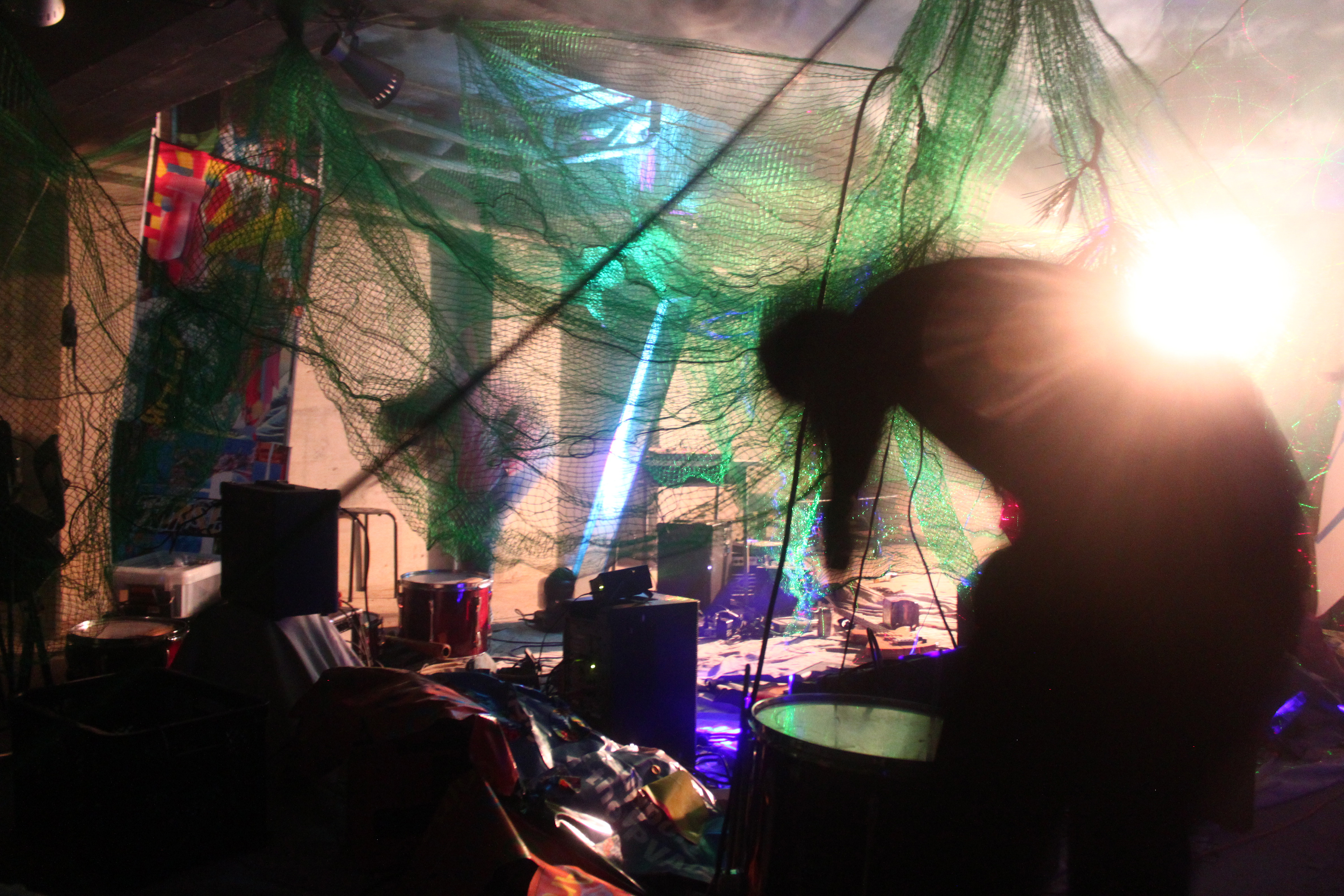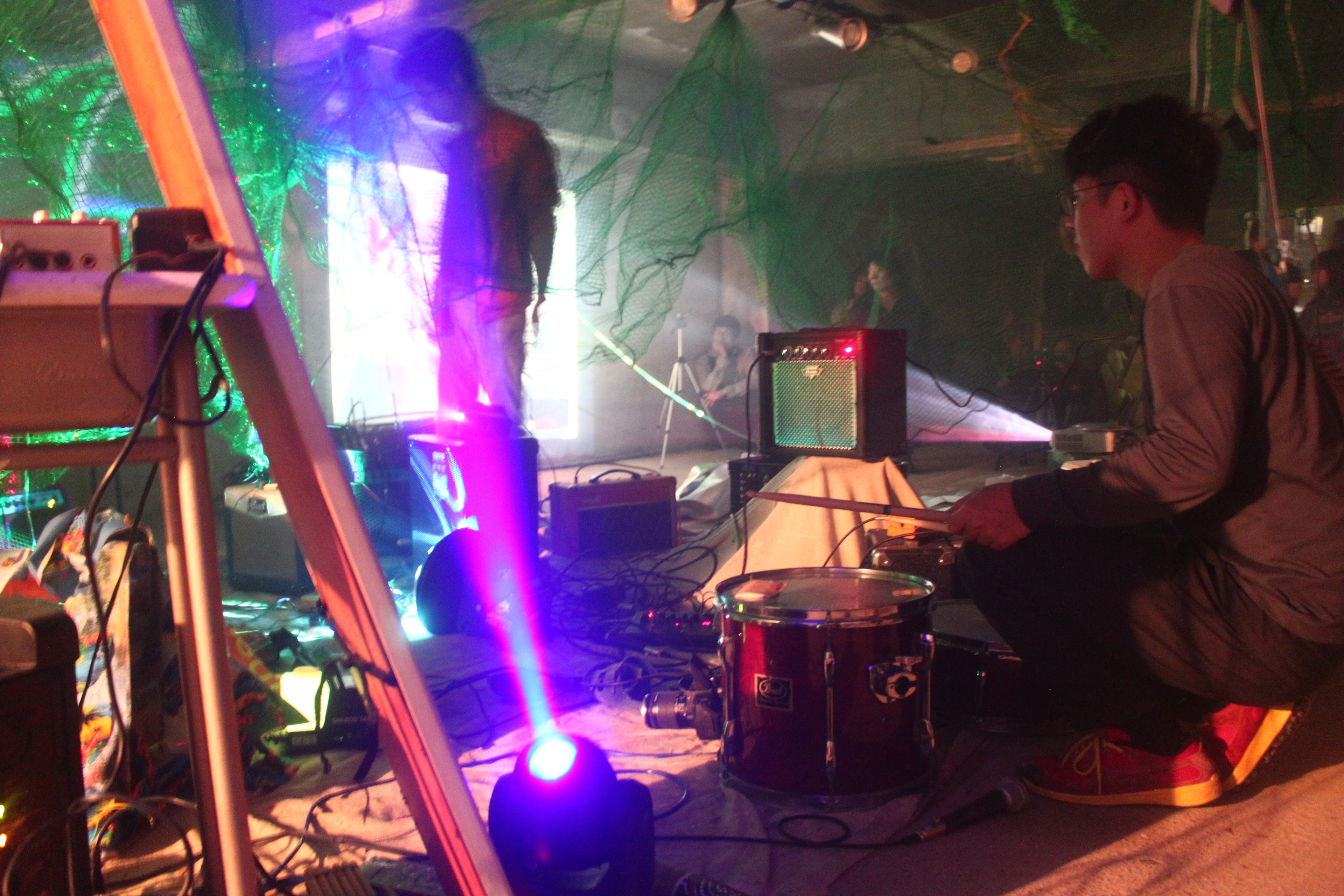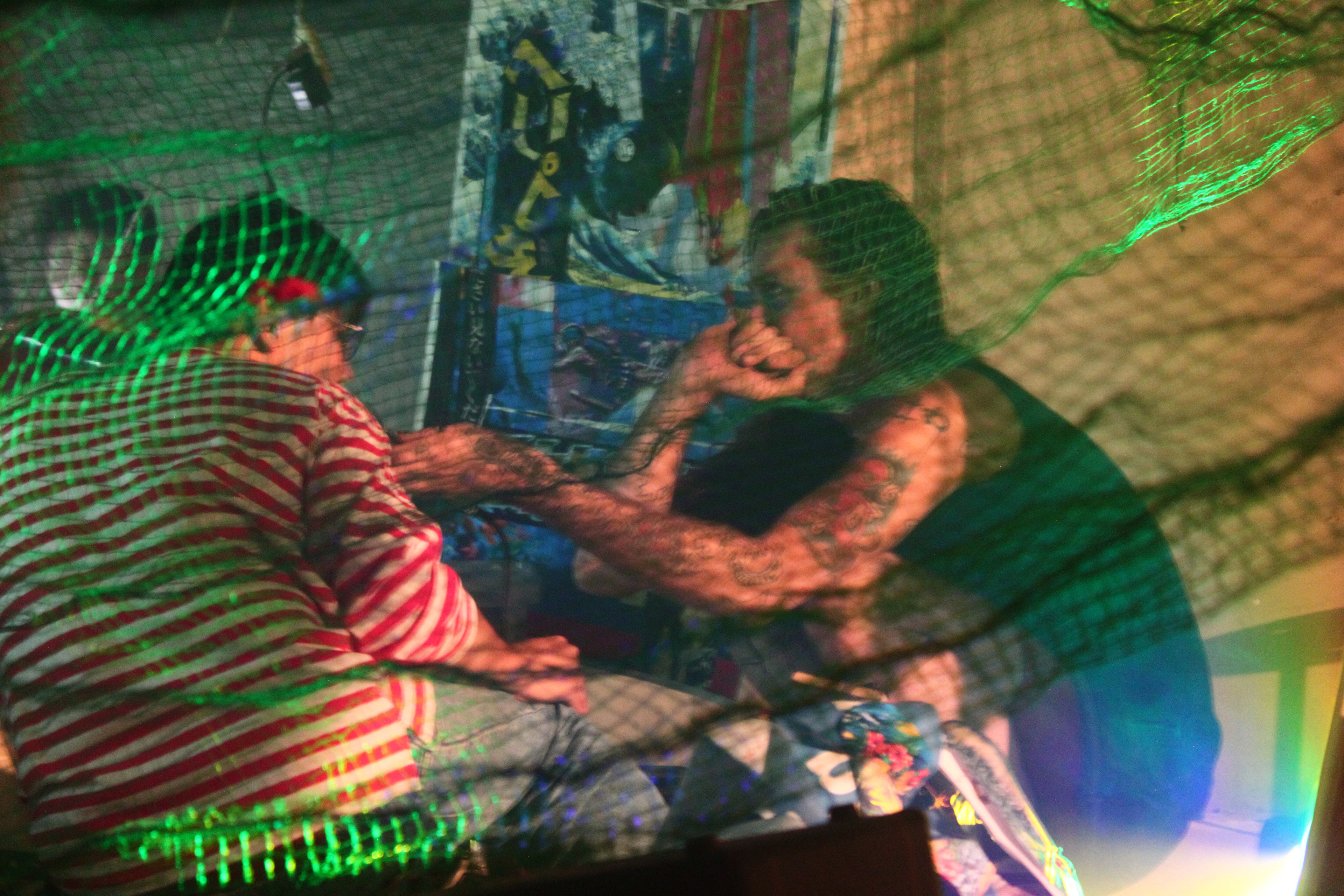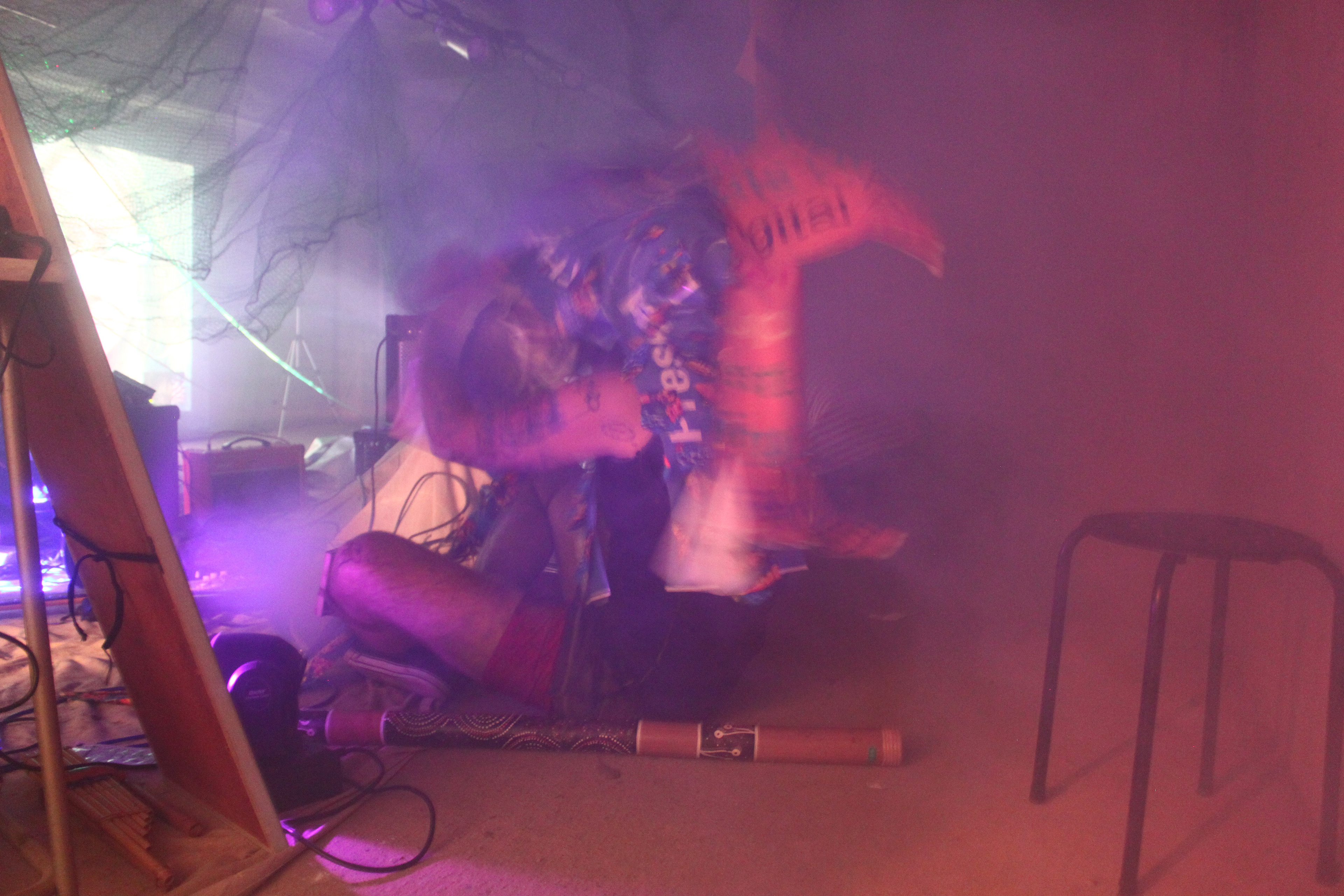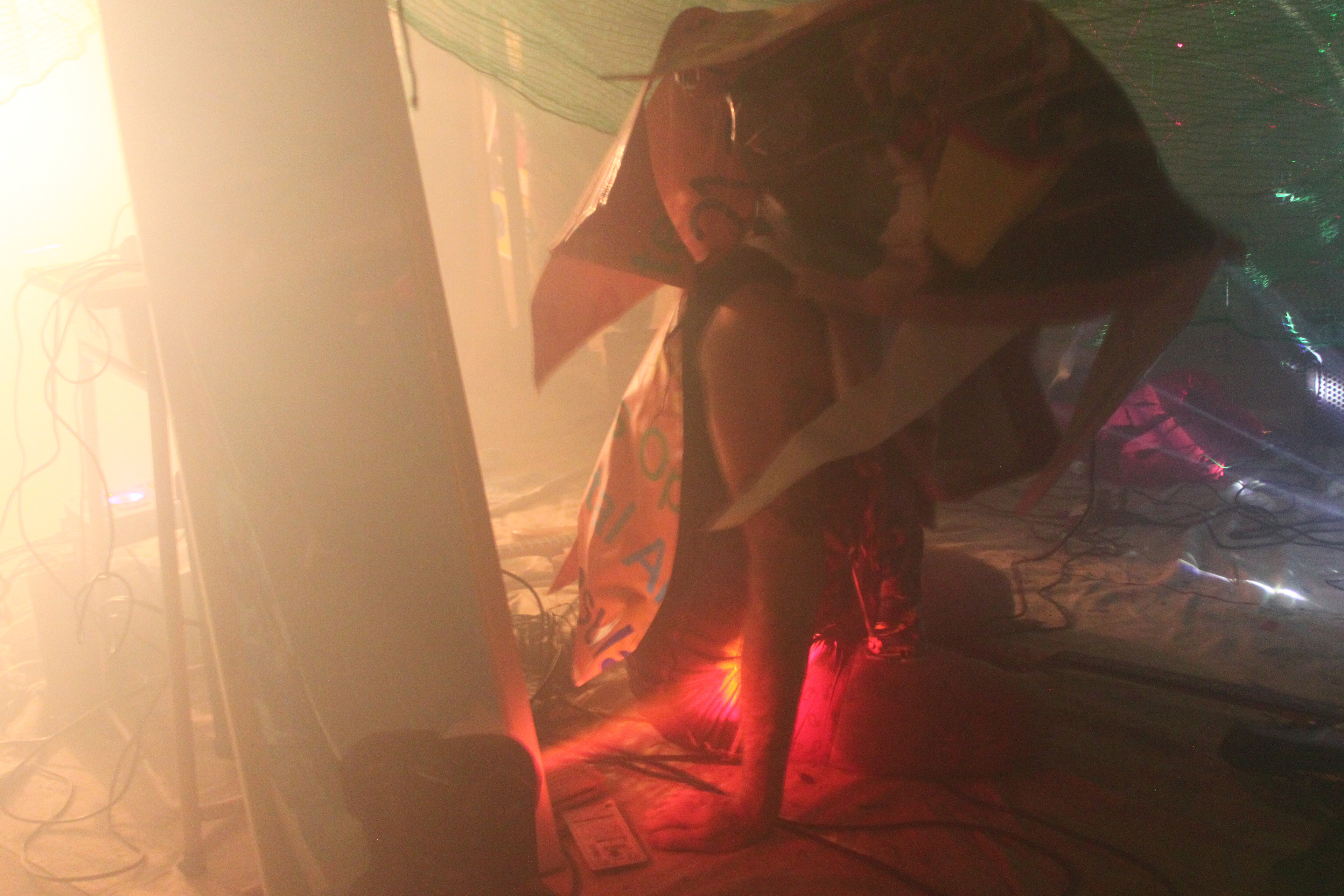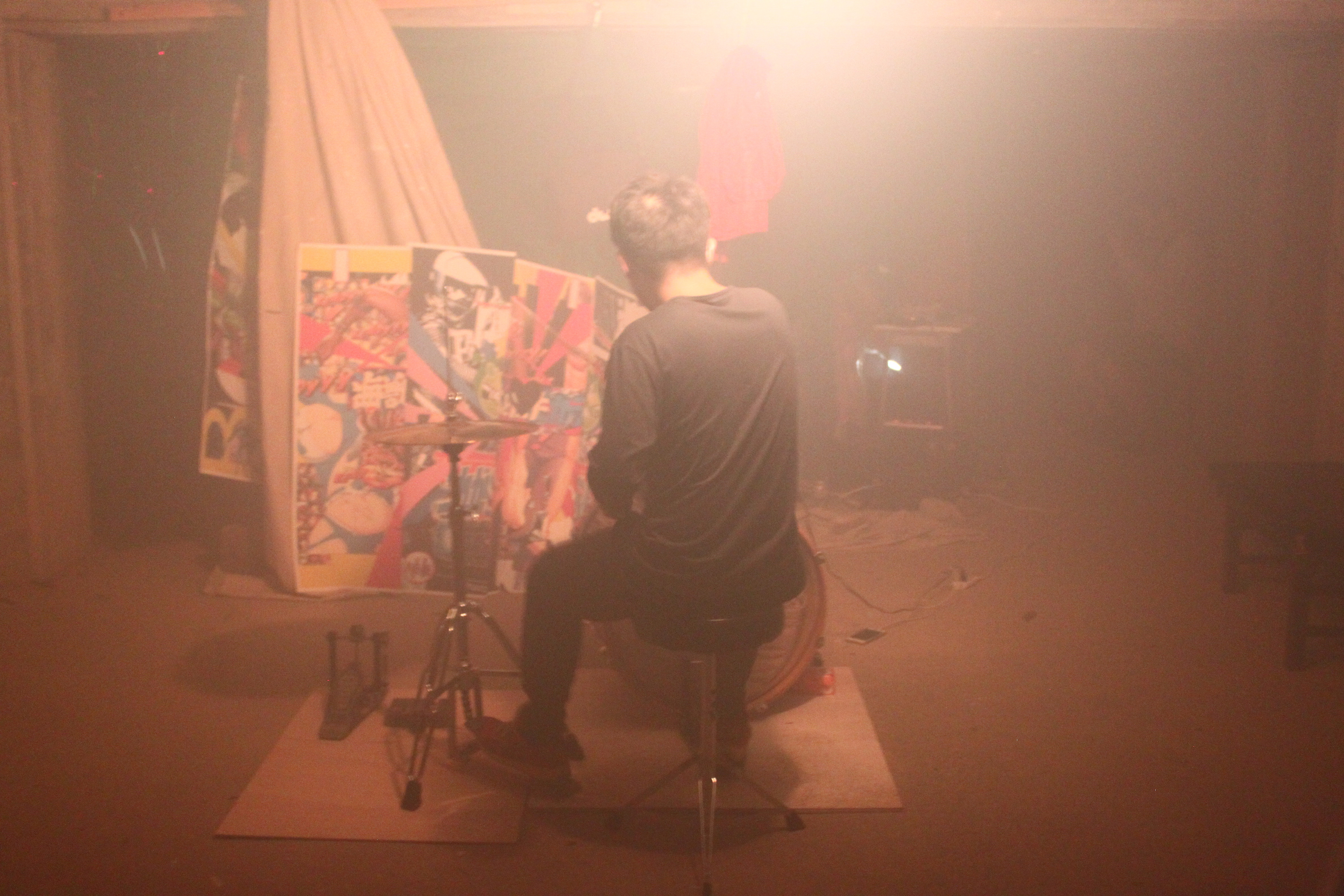 DAY 3 (90min perf with M-Shukai) 
photos by Eisuke Kikkawa; video by Takuya Kosaka
...i.e. 
Schizophrenic Street Fighter
 in which
good
and
evil
battle it out inside the mind
with complete manifestation
 in the body as if documented by a
seismometer.
I venture to examine reactions to 
curses
and 
blessings
(is there an absolute difference?),
the taffy pulling machine of the soul.
Translations of said reactions will be displayed during a week-long exposé of process at PVAC
and a three-day performance at Ge-Shuku
specifically relating internal battles with my reasonatingly-similar responses to the 1967 Japanese novel
10 Billion Days and 100 Billion Nights

 by Ryu Mitsuse
. 
Within its pages, religious and philosophical icons become fighting machines on and beyond Earth
as the planet's history is filleted from beginning to end.
This method of dissection, hypothetically, will provide a
putting-to-rest
of black-and-white perceptions of the rabbit hole through a rite of passage welcoming spectrums of color.
But who can tell what alchemy is truly in store...
In preparation for this experiment, I investigate: tarot aesthetics, intimate conversations with Gods, time travel, 
relations of the body possessed by strings that relate to space (
Dance of Utter Darkness
), 
purgatory, military fashion, breathing stitches between mental and spiritual physics,
the improbability of infinity, the improbability of linear time,
love...
Is there meaning? Are ethics relative or global/universal/galactical? What IS being?
Artist-In-Residence at PVAC: September 24 - 28, 2018
sewing, composing and rehearsing live
Exhibition at PVAC: September 24 - November 3, 2018
3-Day Performance at Ge-Shuku: October 9 - 11, 2018
live performance, installation and collaboration with M-Shukai and N&N
For this project's development, past performances will be revisited,
a "behind closed doors" video performance in which transformations of physical appearance
take place from demon to Jesus to Pope; 
in which physical transformations shift with spontaneous inner-dialogs.
I will also revisit interfacing with Japanese culture
Add'l influences include: Alejandro Jodorowsky, Tadanori Yokoo,
Tatsumi Hijikata 
and 
Kazuo Ohno,
Tangerine Dream and soundtracks from popular extraterrestrial films.