FIN-TA-CLAM
: 5th ANNUAL MERMAID MARCH IN THE DESERT
ART IN WANDERLAND, JOSHUA TREE, CA 2021
performance
with (L-R) Tom Austin, Casey Sheppard, Sierra Slentz, Emily Johnson, Brent Holmes, 
Carla, Aaron Sheppard, Sara (not pictured) +
in conjunction with PRIDE, BLM, Juneteenth, Summer Solstice, Father's Day, Alzheimer's Awareness
photos by Casey Sheppard (Case of the Nomads) and Emily Johnson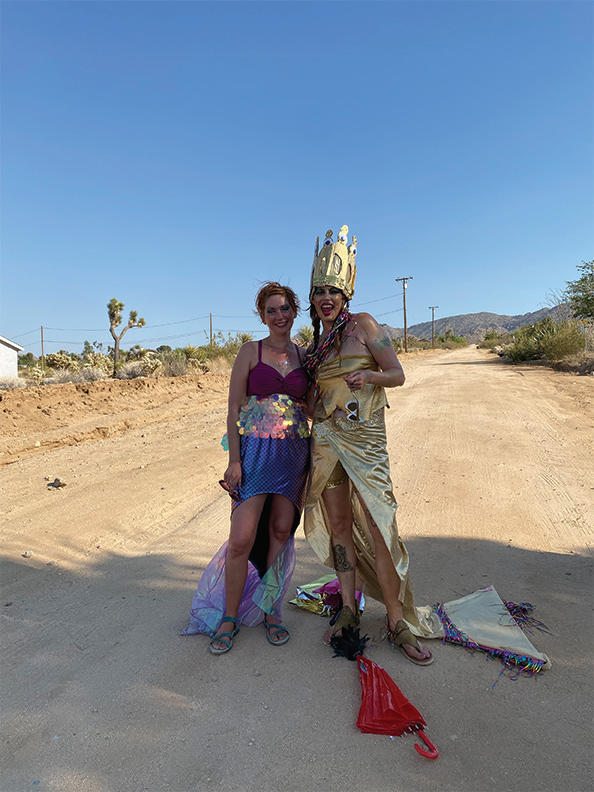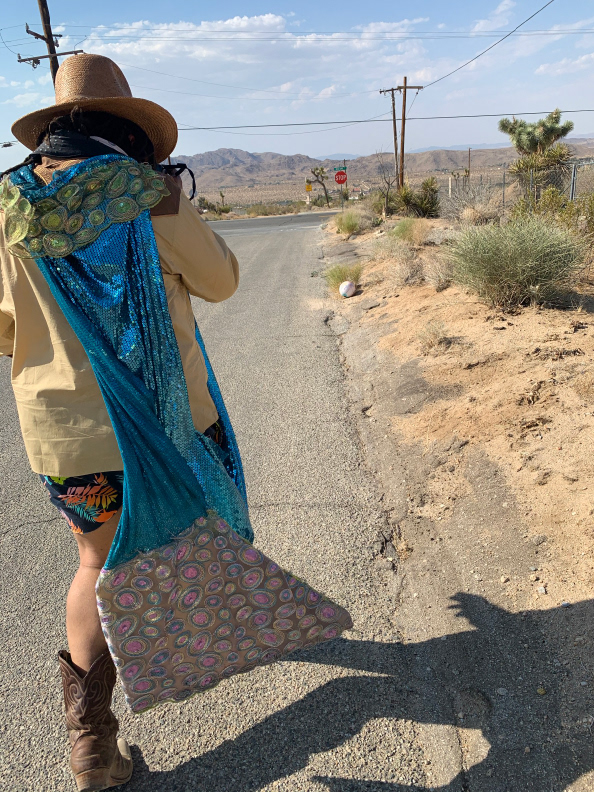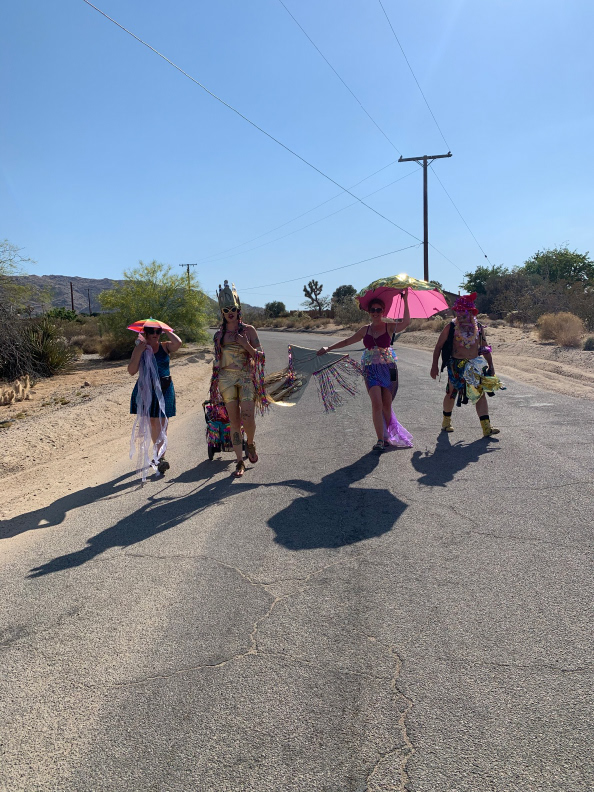 JUNETEENTH IS NOW A NATIONAL HOLIDAY!!!
This Juneteenth we also celebrate the FIFTH YEAR of mermaids of the desert!
There is much to be thankful for: PRIDE! VACCINES! BLM ADVANCEMENTS! MOTHER EARTH'S SUMMER SOLSTICE! FATHER'S DAY! A NEW ADMINISTRATION! ADUCANUMAD APPROVAL! CONEY ISLAND & JT FREAKS EVERYWHERE!
                         "I must be a mermaid, Rango. I have no fear of depths and a great fear of shallow living."  
-Anais Nin
Steve and Glen, owners of The Station, are AGAIN, graciously, participating! They/The Station/Big Josh will host us by providing their beautiful place to convene outdoors at the parade's end! Tunes and refreshments to be provided!
A special shout out to all those who continue to make this possible -INCLUDING- our loving JT community overall -AND- Brent Holmes, Mikayla Whitmore and Casey Sheppard who have not yet missed a single B&S event -AND- the loving and lovely Mia Torres and T -AND- Larry Lane and all the Art Queen mer-folk -AND- Colleena Sabatino with La Matadora -AND- inspirator/mentor Gayle Austin -AND- The Barrick Museum for including mer-morabilia in their permanent collection -AND- Erin Stellmon, initial instigator and co-creator!
T-shirt design by Casey Sheppard